The Golden Globes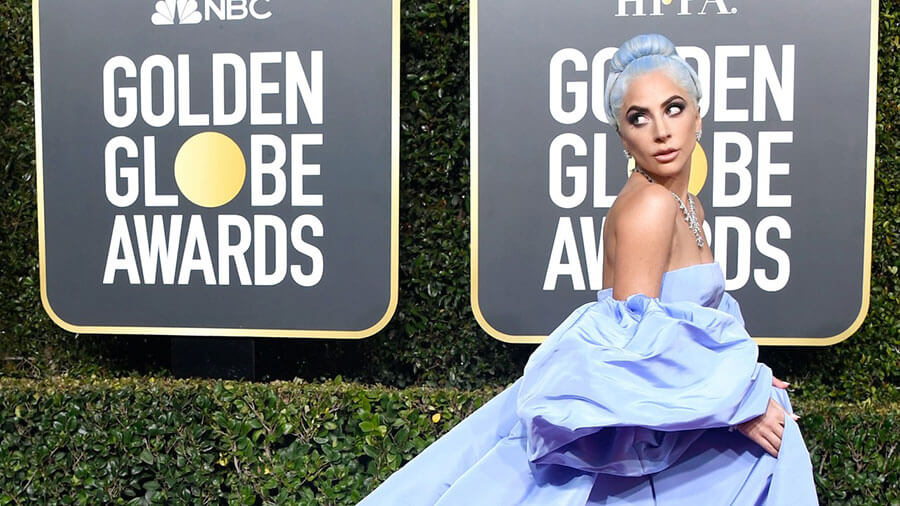 Gaga's Look: The Ice-Blue Up-do
The Vision: "We were so inspired by the magnificent color of the dress, so we chose to use a similar tone for the hair, too," reveals Frederic.
The Deets: "The hairstyle took its cue from the history books," explains Frederic "the sophistication of the women of that era, who wore clothes of extreme elegance and regalia, was our inspiration." Gaga's magical, Cinderella-like up-do featured a bow-like structure to highlight the beautiful blue tones that danced throughout her icy-blonde strands.
The Products Of The Night: Blonde Life Crème Lightener and Color Intensity Shades
The Grammy Awards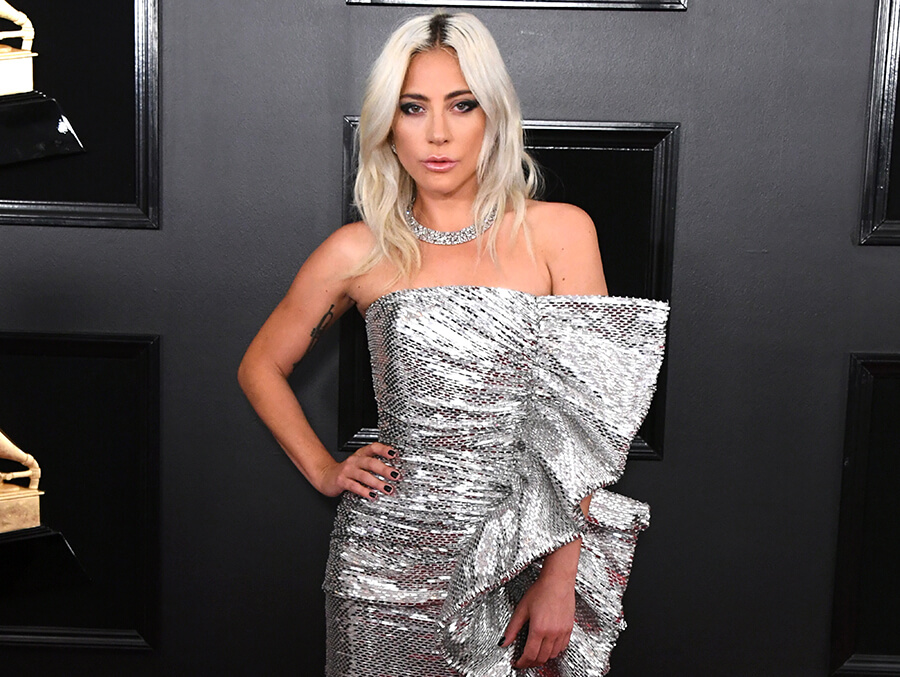 Gaga's Look: A lived-in, urban, "roadie" vibe with lots of texture; along with platinum-blonde hair that's super-healthy and soft
The Vision: Inspired by the rockstar culture and Gaga's character, "Ally," from the hit remake, A Star Is Born.
The Deets: Frederic created two types of waves to give Gaga a more signature look.
The Products Of The Night: Defy Damage Protective Shampoo and Conditioner and Protective Shield provided serious security for Gaga's chemically-processed hair. Given that the extreme blonde shade morphs frequently from event to event, Frederic knew that Defy Damage, The Next Generation of Bond-Building, would offer the protection needed to keep her hair healthy.
Pro-Tip: Finish off the look with Joico's Body Shake texturizing finisher to achieve Gaga-worthy texture and waves.
The SAG Awards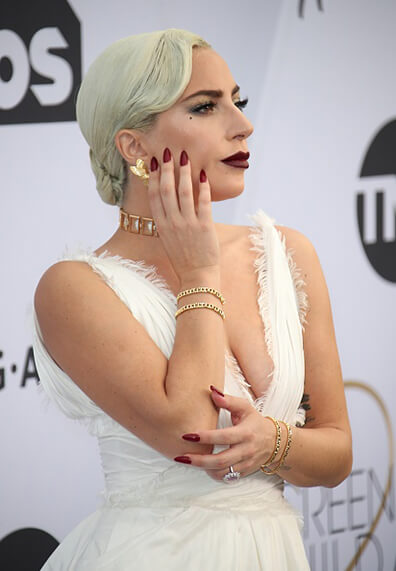 The Oscar's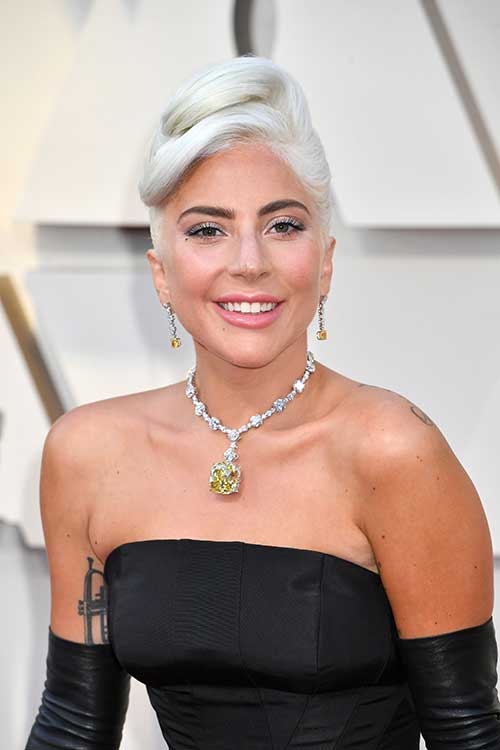 Gaga's Look: A classic up-do
The Vision: Aspiras took the look down memory lane by channeling a Holly Go- Lightly-esque style for Gaga's big night.
The Deets: Softness around the face gave this Audrey Hepburn re-do a
feminine, modern vibe.
The Products of the night: Defy Damage Shampoo and Conditioner, Protective Masque, and Protective Shield; Blonde Life Brilliant Glow Brightening Oil; and Joico Hair Shake.
The National Board of Review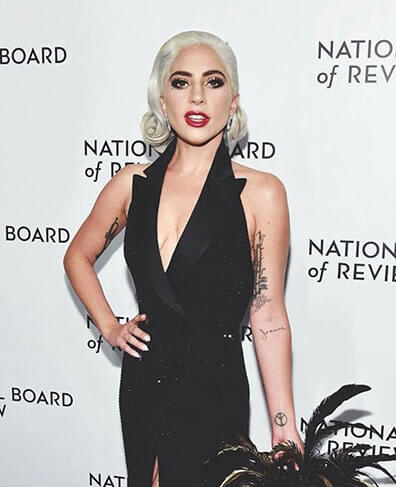 Gaga's Look: "Winter Blonde" and a faux tousled bob
The Vision: Take an unexpected detour from Gaga's show-stopper cerulean- blue, pulled-back hair that had just made an appearance at the Golden Globes, and go white-blonde and "messy".
The Deets:Plenty of color-correction and toning was on the menu – but the results were well worth the wait.
The Products Of The Night: Blonde Life Brightening Shampoo, Conditioner and Brightening Masque; Color Intensity Eraser; LumiShine Demi-Permanent Liquid; Blonde Life Brilliant Tone Violet Smoothing Foam; Beach Shake; JoiMist Firm Finishing Spray