JoiMist Firm
Finishing Spray
Your blowout's looking great. And you want it to stay that way, without resorting to a bulletproof layer of hairspray that paralyzes great movement and flexibility. JoiMist Firm–with Level 9 hold --commits your style to memory; no touch-ups needed.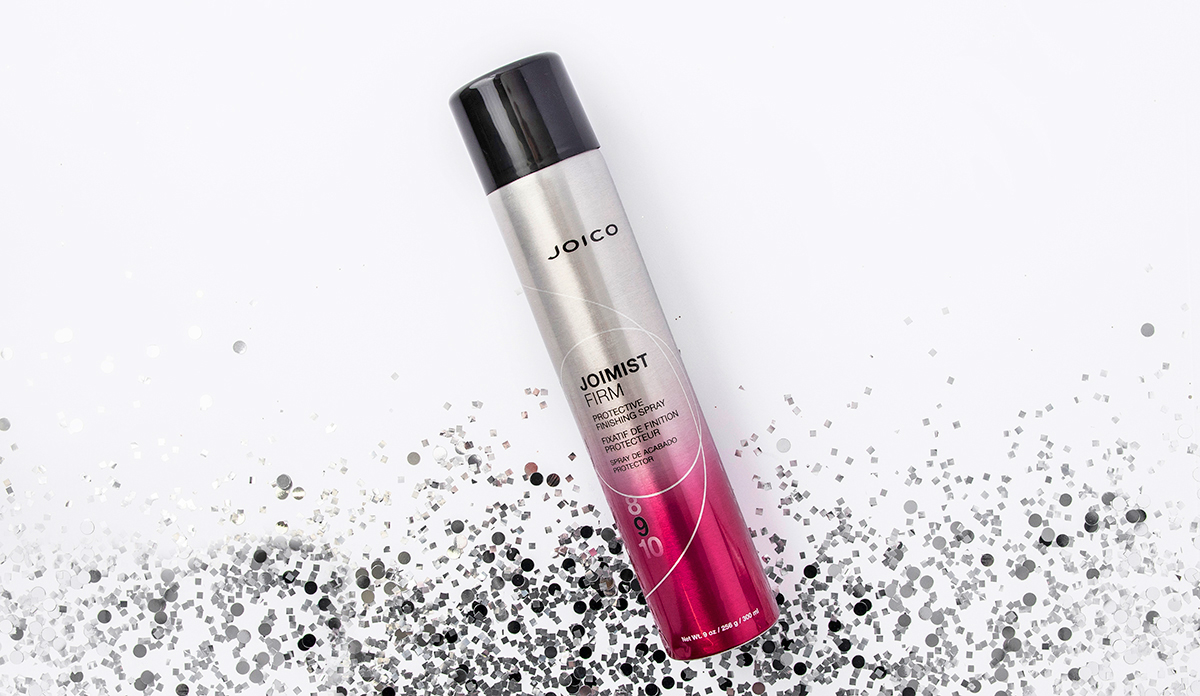 Here's Why You'll Love It
JoiMist Firm locks in Level 9 style and locks out the elements that can ruin your style for a stay-put finish that can stand up to humidity and pollution*.
Helps Control Flyaways & Frizz
Protects against humidity
Protects against pollution*
Free of SLS/SLES Sulfates**
*laboratory tested using pollution particles
** SLS/SLES Sulfates = sodium lauryl sulfate / sodium laureth sulfate
2.3 out of 5 stars (based on 16 reviews)
I love this spray, and am currently on my 8th can. In my closet, I have several other brand names that I tried, and just stuck in there because they aren't up to par for my hair. This is the first that I have continually bought for this many times.
Directions: Shake well. Spray 8-10 inches (20-30 cm) from dry hair.
Nourishing oils combined with science that safeguards your strands take the concept of hold up a notch.
Flexible Copolymer
Specifically designed to produce a crystal-clear finish, providing excellent hold without feeling tacky or stiff.
Moringa Seed Oil
A rich source of antioxidants, Vitamins A and E, Zinc, and Silica (all fundamental to creating healthy, strong, damage-resistant hair) helps to boost shine and softness.
I've been using Joimist Firm Hold 9 forever! I love it!
Since the new packaging….it's not the same!
The fragrance is different and the hold is different!
Why????????? 🙁
New formula?
So upset!
The firm finishing is useless, leaves my hair wet.
I've used this for over 30 years…Not happy!