Weekend Hair
Dry Shampoo
Take a welcome break from time-consuming wet-washes and blowouts without sacrificing an ounce of style. Joico Weekend Hair Dry Shampoo not only extends your 'do for days but doubles the longevity of haircolor to keep the big fade away. With oil- absorbing ingredients and volume boosters that deliver a gorgeous just-washed fullness, this time-saving spray gives you fresh, clean, velvety-soft #weekendhair ANY day of the week.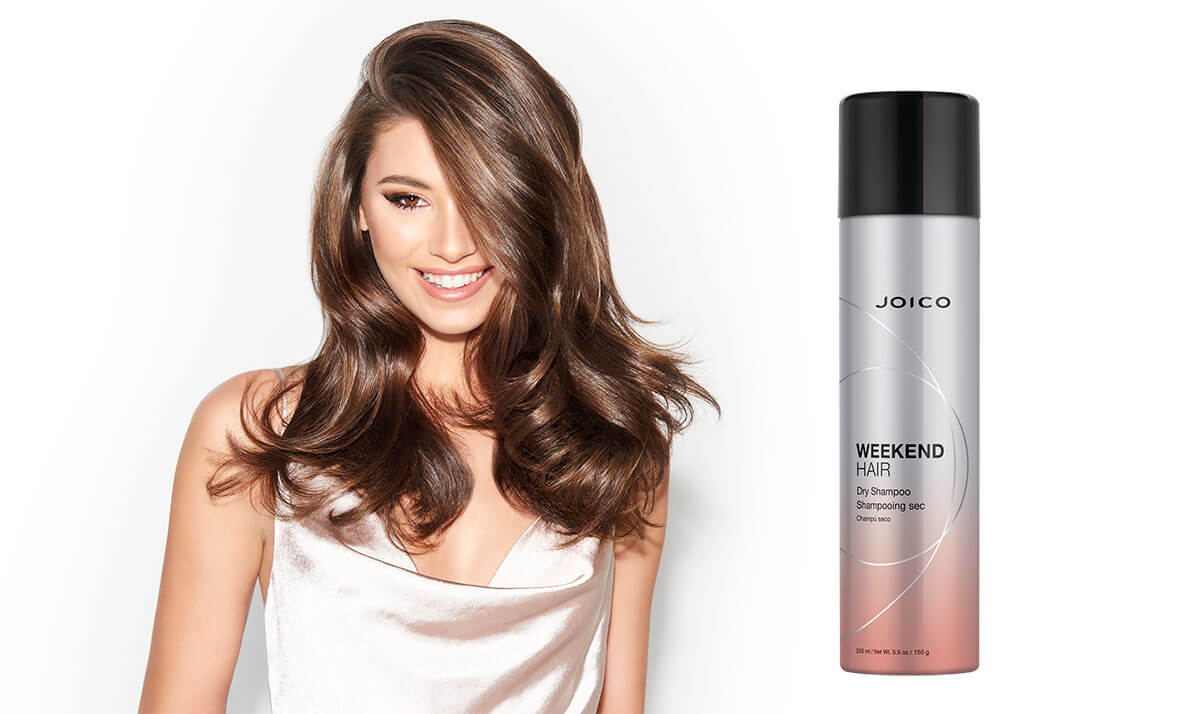 Here's Why You'll Love It
Instantly absorbs excess oil at the roots
Hair feels refreshed and clean
With every touch, our encapsulated fragrance keeps hair smelling fresh and clean all day
Haircolor lasts 2X longer*
Leaves hair feeling velvety soft
Adds light volume and texture
*When using Joico Weekend Hair Dry Shampoo every other wash vs. a daily shampoo and conditioner
3.3 out of 5 stars (based on 6 reviews)
Instant Refresh Dry Shampoo just launched....Rave reviews coming soon! Be the first to write a review!
Directions: Shake can well. Holding 8-10 inches (20-30 cm) away from scalp, spray lightly for even coverage. Use fingertips to massage through hair. Apply all over dry hair for added softness and volume.
RICE STARCH
A fine, natural powder that absorbs oil at the root, while adding light volume and softness, leaving the hair feeling clean and refreshed
BENTONE CLAY
Helps prevent clumping and ensures an even mist of product. It also acts as a secondary absorber to help prevent oily roots
ENCAPSULATED FRAGRANCE
A unique method of releasing fresh fragrance whenever you touch or brush your hair, leaving a renewed, clean scent all day long.
I hate weekend dry shampoo! It leaves white residue & gives no volume!!!! I love instant
refresh!! Don't discontinue it!! It's the BEST!!!
I absolutely love this dry shampoo 😍! I style my hair even with dry shampoo. So the white powder doesn't bother me! A'lot of people don't know that you can go longer, without washing. If you spend 5 minutes each morning to brush and blow dry it still saves you time!
I wish you would also bring back Instant Refresh Dry Shampoo, it was the absolute best dry shampoo. I've used it for years, the new weekend hair it just okay. I don't like the white residue it leaves behind. You should have both options for those of us that really miss the Instant Refresh. By the looks of the reviews other want it back too!