JoiFull Volumizing Shampoo
We're setting the scene for plush, long-lasting fullness with this richly lathering cleanser that gently whisks away oil and dirt known to weigh down fine hair. Leaves strands clean with a sheen—uniquely nourished and ready for extraordinary body with a natural feel.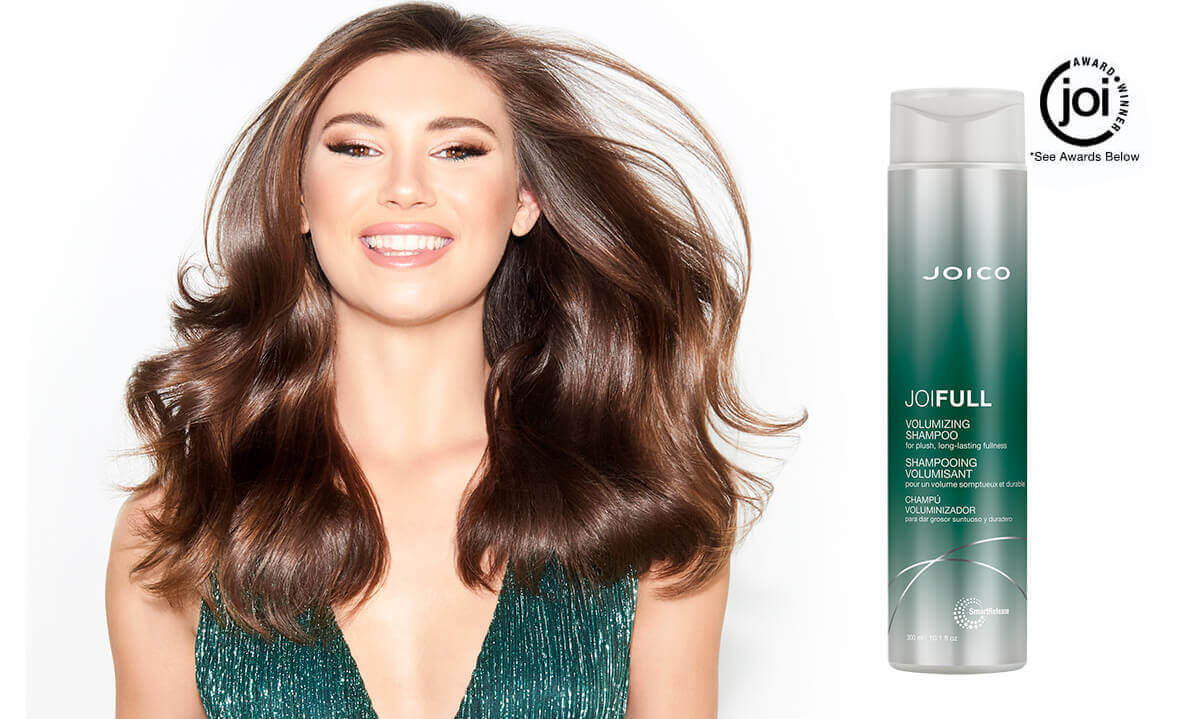 Here's Why You'll Love It
It's full-on thick, bouncy hair with the ease of three completely cohesive steps: Cleanse to build the foundation for fullness; Condition for healthy volume and protection; then power up big-time with one game-changing styler.
Fuller, thicker, bouncier hair
Provides long-lasting humidity protection*
Rich lather gently yet thoroughly cleanses hair
Adds instant, lightweight body
*When using JoiFull Volumizing Shampoo, Conditioner, and Styler as a system
2.3 out of 5 stars (based on 14 reviews)
The shampoo is thick/gel texture. Light foam but cleanses well. Rinses quickly without greasy feeling. My hair was relatively soft during the wash prior to using the conditioner. Smells fresh and I did notice more body in my hair as it air dried.

I really loved this product—the packaging felt very high-end, and the shampoo and conditioner both smelled good, lathered well, and rinsed out cleanly. I had a baby a few months ago and am dealing with significant postpartum hair loss, but I felt convinced that my hair loss wasn't as bad when I was using this shampoo and conditioner set compared with others that I tried. Really liked it!
Directions: Apply to wet hair. Lather. Rinse well.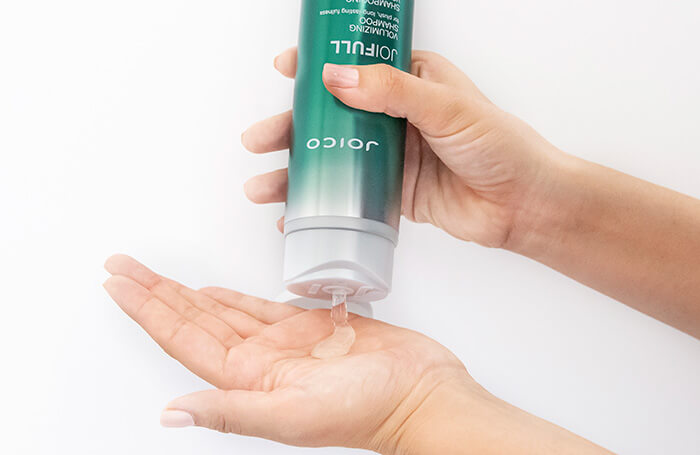 The ingredients in JoiFull elevate hair, delivering an explosion of fullness along with healthy-looking, strong, shiny hair and long-lasting results.
Rice Protein
Rich in amino acids, helps to strengthen and thicken hair while providing a fuller feel and visible lift to fi ne, limp hair.
Bamboo Extract
Fibrous and rich in silica, helps to build volume while promoting thicker, stronger, shinier strands.
SmartRelease Technology
Packs our triple-powered, healthy-hair ingredients inside an invisible liposome. This unique delivery system offers continuous release to the hair, protecting it against the recurring damage caused by daily styling and wear.
Bring back the body luxe! The joifull is not the same product. I agree with the other reviews. It doesn't smell pleasant and does not have the same effect on your hair. In fact, quite the opposite.
I have used Body Lux for more than 10 years and I loved every day of it. This new Joifull is a travesty, a ridiculous imitation of what was. I hate it so much that I am thinking of throwing it in the garbage after one use. Where did you get that smell and who told you that this was good, this is bad oh so bad, I hate the smell most of all. Bring back Body Lux please this is such an embarrassment to your brans and company. Fire the product development team that came up with this is Joiawful.
This new version is horrible. It smells so bad I threw it away immediately.
Why change the original? It worked great and smelled great. Cost cutting I suppose.