JoiFull Volumizing Styler
Dreaming of bigger and better hair? Here's the hero that swoops in with body, bounce, and brilliant fullness, while saving you from the sticky, crunchy residue of typical volumizers. You'll experience the unique glide and slip of an airy crème, plus the molding and shaping power of a gelée…all in one game-changing hybrid. Instantly transforms fi ne strands into full, luxurious, natural-looking hair.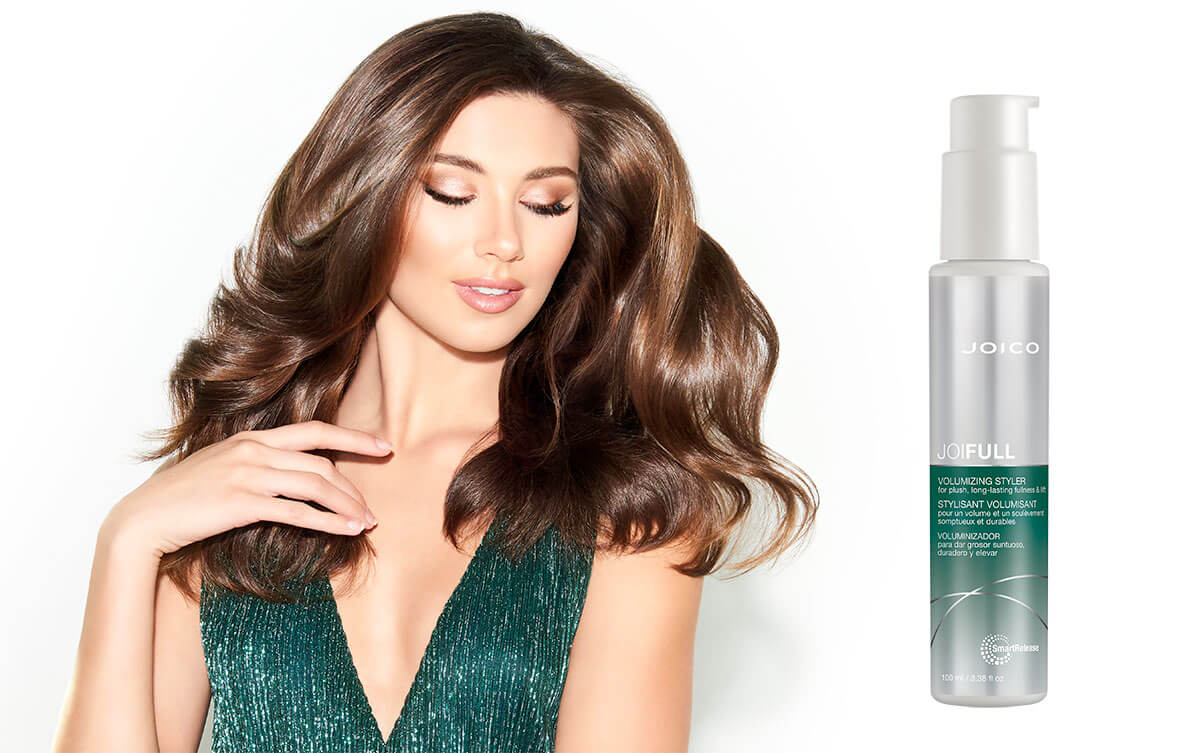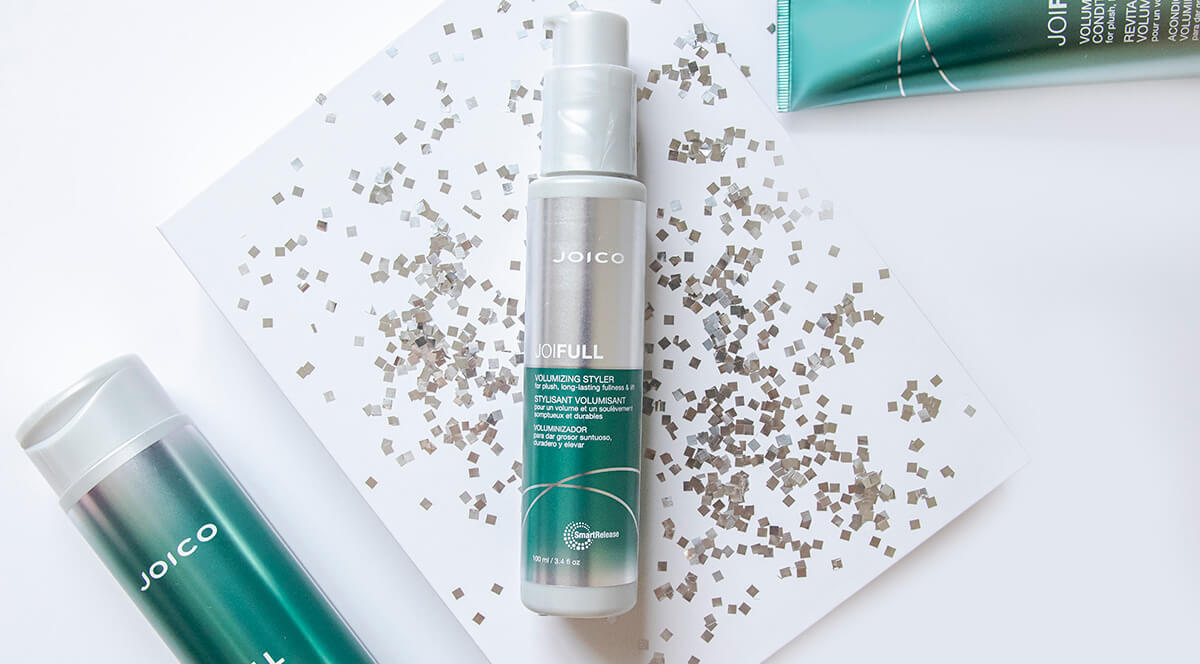 Here's Why You'll Love It
It's full-on thick, bouncy hair with the ease of three completely cohesive steps: Cleanse to build the foundation for fullness; Condition for healthy volume and protection; then power up big-time with one game-changing styler.
Fuller, thicker, bouncier hair
Provides long-lasting humidity protection*
Easily add lasting lift and body without leaving hair stiff and crunchy
Long-lasting humidity protection
Protects from thermal damage for up to 450°F
*When using JoiFull Volumizing Shampoo, Conditioner, and Styler as a system
1.2 out of 5 stars (based on 37 reviews)
JoiFull Volumizing Styler just launched...Rave reviews coming soon! Be the first to write a review.
Directions: Apply 1-2 pumps into hands. Work evenly throughout hair and blow-dry to activate fullness and lift with staying power.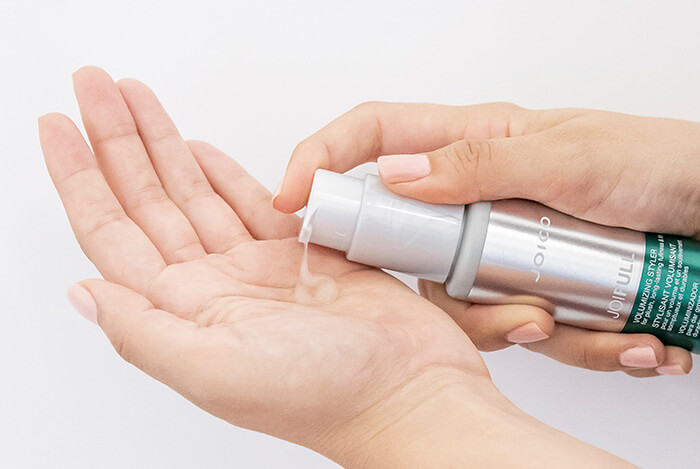 The ingredients in JoiFull elevate hair, delivering an explosion of fullness along with healthy-looking, strong, shiny hair and long-lasting results.
Rice Protein
Rich in amino acids, helps to strengthen and thicken hair while providing a fuller feel and visible lift to fi ne, limp hair.
Bamboo Extract
Fibrous and rich in silica, helps to build volume while promoting thicker, stronger, shinier strands.
Lotus Flower
A prized exotic bloom full of strength-building protein, magnesium, and potassium, helps improve elasticity and gives hair a healthy appearance.
SmartRelease Technology
Packs our triple-powered, healthy-hair ingredients inside an invisible liposome. This unique delivery system offers continuous release to the hair, protecting it against the recurring damage caused by daily styling and wear.
My actual rating would be ZERO stars! The Joifull replacement for the Joico Body Luxe Thickening Elixir does not compare to the original product! Bring back the old stuff!!
PLEASE BRING BACK THE BODY LUXE ROOT LIFT VOLUMIZING FOAM. I had been using it for years and was the only product that worked for my hair. Why was it discontinued if so many people loved it?! Your new Joifull product doesn't work at all for me. It leaves my hair flat and lifeless. A cheap brand works better than this! Please bring it back!!!
I have used Joico Body Luxe Root Lift for years. Now I can't find it or it's at an extremely high price. Yes – Please bring the product back!!
View this post on Instagram
View this post on Instagram
View this post on Instagram