K-PAK Color Therapy
LUSTER LOCK GLOSSING OIL
For color-treated hair
At a loss for gloss? Meet your hair's daily "lust-have" for gorgeous color vibrancy and swoon-worthy shine! With a brilliant formula that's "just light" for fine strands, yet nourishing enough for thicker tresses, this go-to oil blend delivers instant wow-factor plus powerful protection to ensure your shade glows the distance.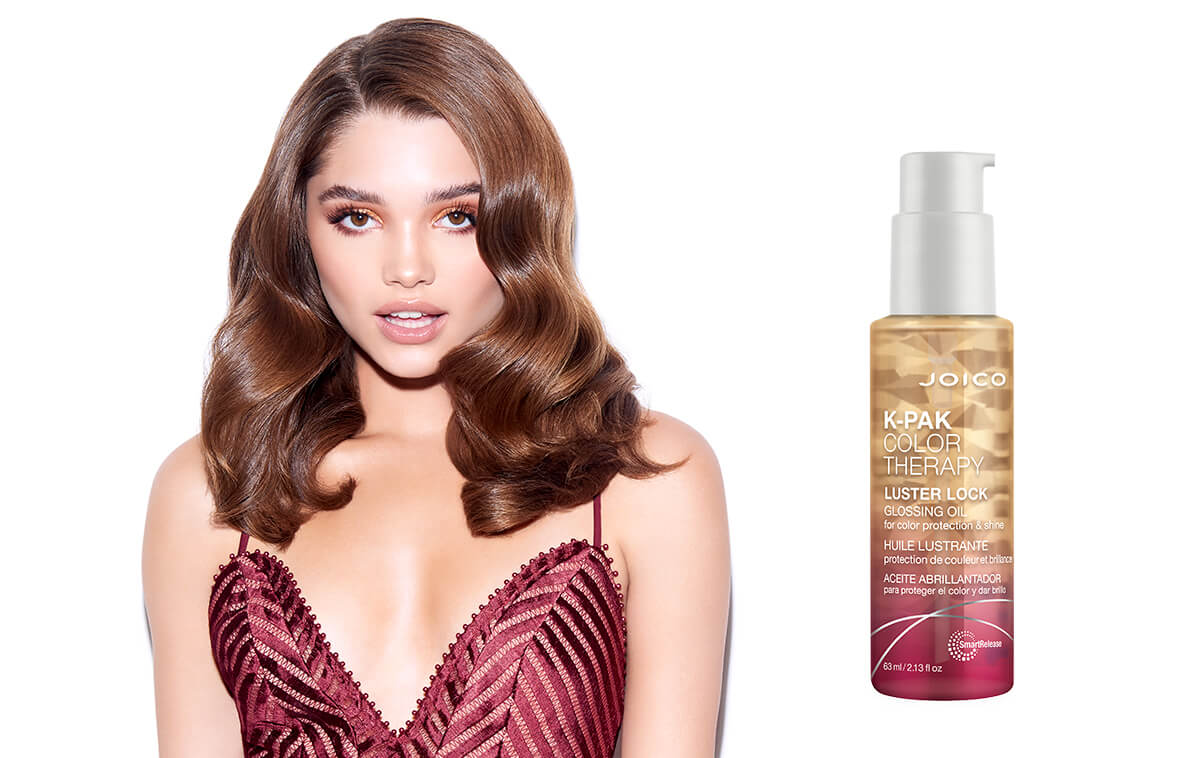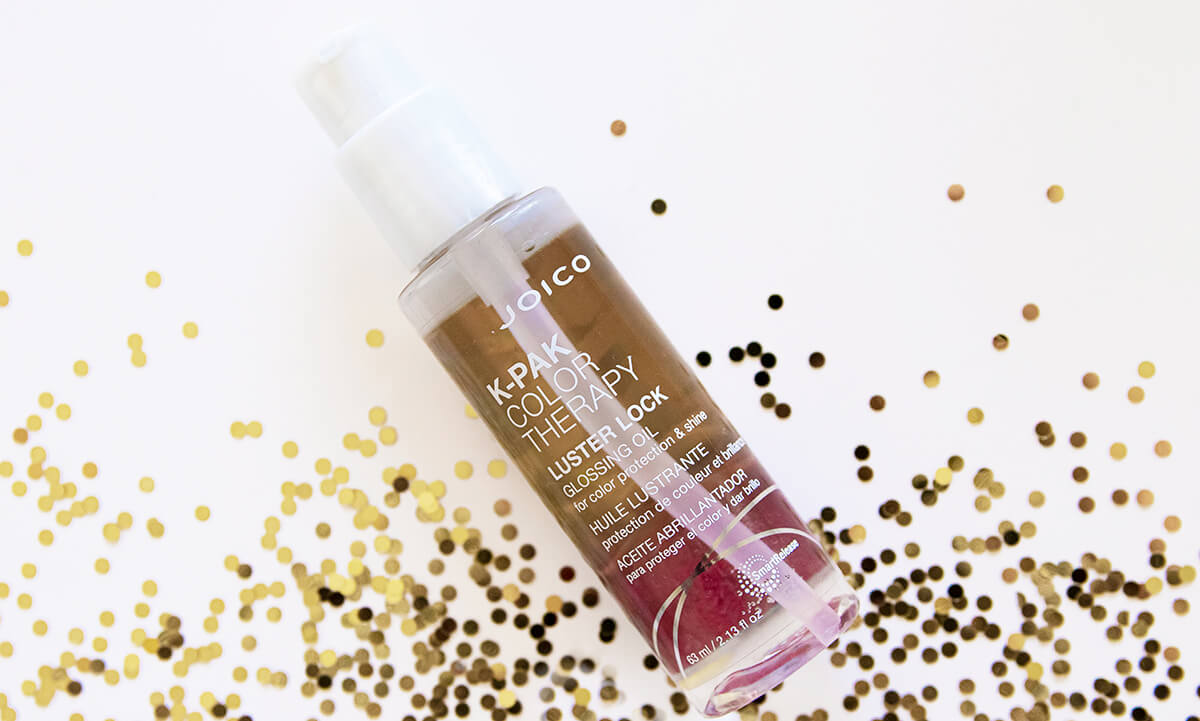 Here's Why You'll Love It
With every glorious drop of this African Manketti and Argan oil-infused "glow-getter", you'll actually help strengthen strands, boost color vibrancy, tame frizz, and gloss over dullness—without weighing fine hair down, or leaving thick strands feeling under-nourished.
Doubles your color vibrancy*
Preserves over 85% of hair color**
Protects hair against pollutants‡
Instant softness and smoothness
†Against combing breakage on damaged hair vs. a non-conditioning shampoo
‡Laboratory tested using pollution particles
1.7 out of 5 stars (based on 7 reviews)
K-PAK Color Therapy Luster Lock Glossing Oil just launched rave reviews coming soon!
Just gloss and go, gorgeous!
Directions: Apply 1-2 pumps to dry or damp hair. Style as usual.

AFRICAN MANKETTI OIL
A rich source of Vitamin E, nature's well known environmental protection against fading.
KERATIN
A protective protein found naturally in hair, actively seeks out damage and helps repairs hair by replacing lost proteins. The result? Stronger, healthier-looking locks.
ARGAL OIL
A powerhouse of Vitamin E, antioxidants, and essential fatty acids that help deeply hydrate and nourish hair.
SMARTRELEASE TECHNOLOGY
Our one-of-a-kind liposome delivery system packs a punch continuously releasing Rose Hip Oil, Arginine, and Keratin – to repair, strengthen and protect hair from the cumulative effects of daily styling.
Bring back the original!! This stuff is just… blah.
This product is in no way near a replacement for K-PAC Color Therapy Restorative Oil. This stuff doesn't seal the hair or combat dry, fly-aways like the Restorative Oil. The smell is meh. I am disappointed that I find my hair is worse the day after I use it too. It makes my hair so full of static and yet also weighs it down so it looks flat and thin. PLEASE BRING BACK K-PAC Color Therapy Restorative Oil. PLEASE!
I want the Joico K-Pak color therapy restorative styling oil back now, it was the only product who works for me and my hair without an allergic reactions and didn't gave me headache..!
Really disappointed with the replacement, I will be changing to a different brand.