Luster Lock Treatment
K-PAK Color Therapy
Instant Shine & Repair Treatment
Pick this lock and we'll steal your heart! This instant shine and repair miracle for color-treated hair unlocks the secret to out-of-this-world vibrancy, while providing deep repair, illuminating shine, and giving your brush serious glide power. With a single use, prepare yourself for #lustworthylocks.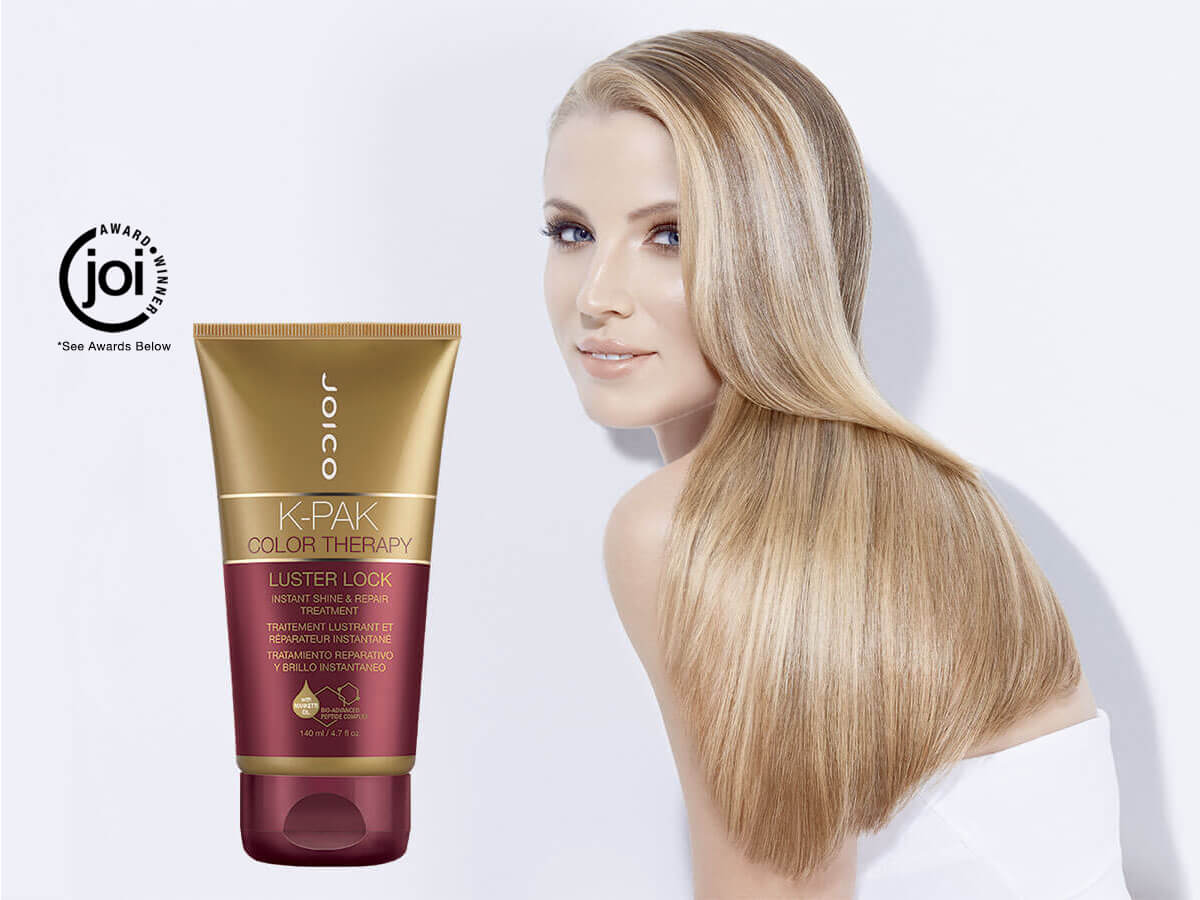 Here's Why You'll Love It
Deeply repairs and nourishes color-treated hair
Provides slip to prevent damage during styling
5 out of 5 stars (based on 13 reviews)
This stuff is amazing! I have naturally curly hair, and I have been looking for something that will soften my curls and keep them soft. This is the only product I use in place of my conditioner. Right out of the shower, I didn't feel I needed to add any other products!

Luster Lock Shine & Repair Treatment can be used two ways—as a traditional treatment after your shampoo or as a pre-shampoo when you need a little extra TLC.
Directions: Apply to clean, damp hair. Leave on for 2-5 minutes, then rinse, dry, and style as usual. As a pre-shampoo-treatment: Apply to dry hair, leave on 2-5 minutes, then shampoo as usual.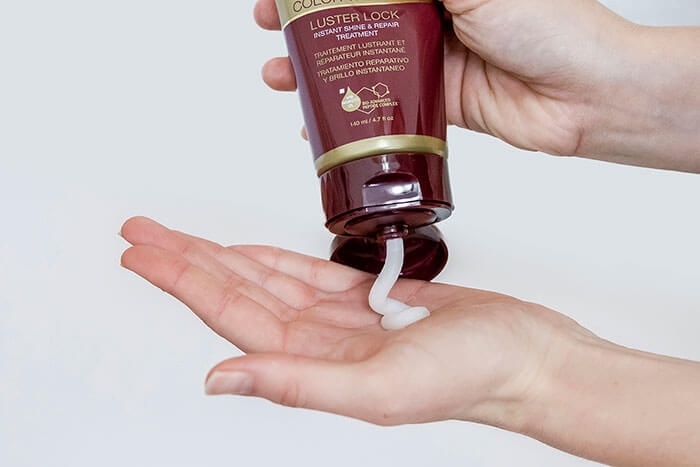 QuadraBond Peptide Complex
Helps to repair and replenish damaged, depleted hair sites.
Silk, Soy, and Seaweed Extract
Lend a unique "slip" to prevent damage during styling.
Recommended by my colorist and I wasn't expecting much. This is the most miraculous product I have ever used. I am older with fine, dry, Permanent-colored hair. I was used to having to choose between dry lifeless unresponsive hair or flat heavy over-moisturized hair. This product is so different. My hair felt 40 years younger: shiny, bouncy, fresh, held a style naturally. Couldn't believe it. I now use it as my after-shampoo conditioner as well as after coloring treatment My hair is never heavy or matted down. It's the best thing I have ever used.
My local hairdresser recommended it. Tried it & never expected the fantastic results I get every time I use it. My hair doesn't feel dry nor crackly after washing anymore.
I have very damaged and bleached hair that took around 20 minutes to dry and another 20 or so to style. After ONE USE of this product my hair was instantly softer, silkier, and seemed less damaged. It took only 6 minutes to dry as opposed to 20. This product has worked wonders for me.
View this post on Instagram
View this post on Instagram
View this post on Instagram