K-PAK
Color Therapy Shampoo
A gentle cleanser that never strips your strands, and actually doubles the life of your haircolor's vibrancy and longevity. It's a breakthrough that helps preserve color and protect against future damage...all at the same time.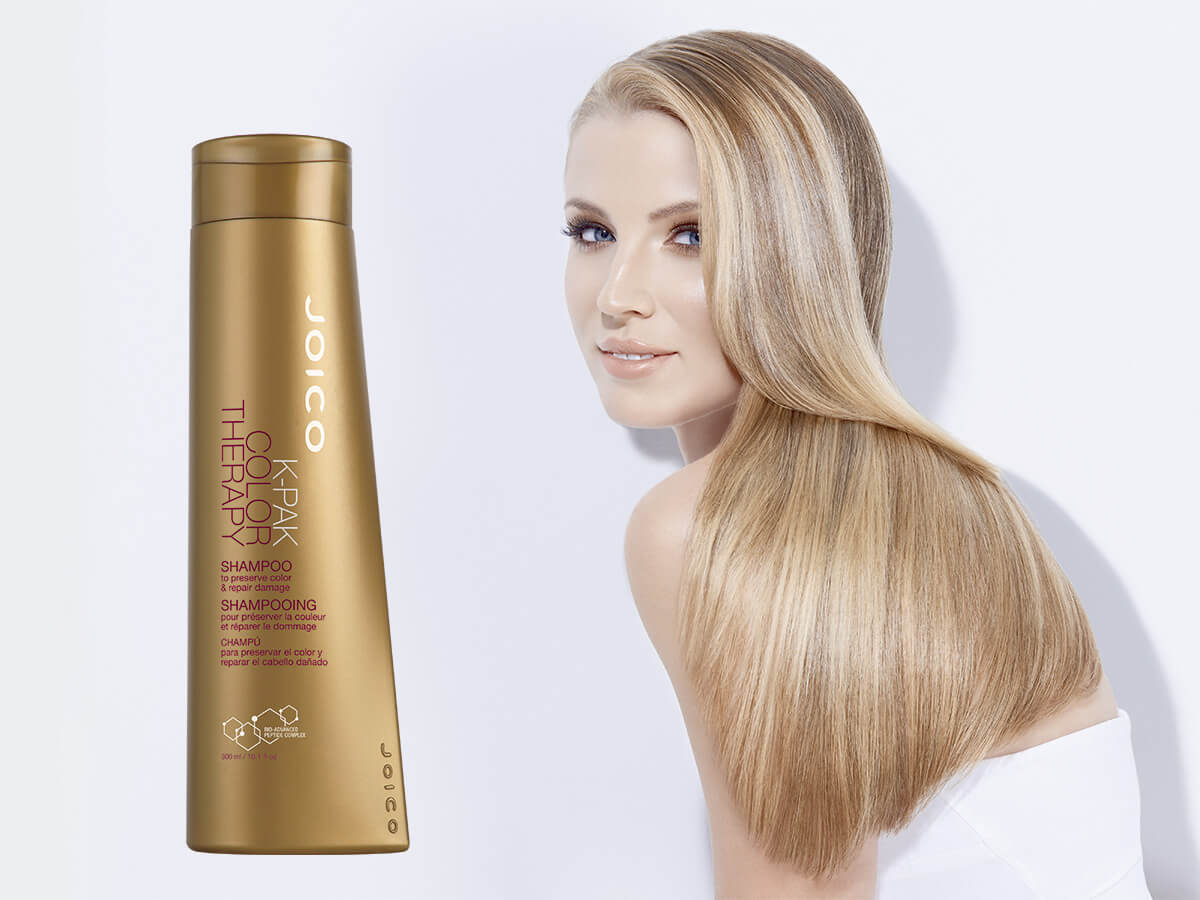 Here's Why You'll Love It
Doubles the life of your haircolor's vibrancy
Improves hair's elasticity and shine
Helps to repair damaged hair
3.9 out of 5 stars (based on 12 reviews)
I will definitely buy it again. Its made my hair so smooth and I think repaired my colored hair to a high extend.
Directions: Shampoo, rinse, and repeat if desired. Follow up with K-PAK Color Therapy Conditioner.
Quadrabond Peptide Complex
Attaches to the damaged sites of the hair, repelling external moisture that robs hair of color.
Manketti & Argan Oils
Nourish and seal hair's outer protective layer to lock in and boost color vibrancy.
I love this shampoo but it says no longer available? Has it been discontinued? Can you suggest a replacement?
Been using this for 3 years, my hair is the healthiest it's ever been. Love this stuff.
I won't use anything else any more
.. Its magic in a bottle! My hair has come to life it's so shiny now, also you only need a small amount and lathers up well.
View this post on Instagram
View this post on Instagram
View this post on Instagram