Hair Shake
Liquid-to-Powder
Texturizing Finisher
The minute you shake it, you'll know this radically different liquid-to-powder texturizer is getting ready to deliver satiny, drama-filled, voluminous hair. Spray it, layer it, play with it for buildable texture in seconds.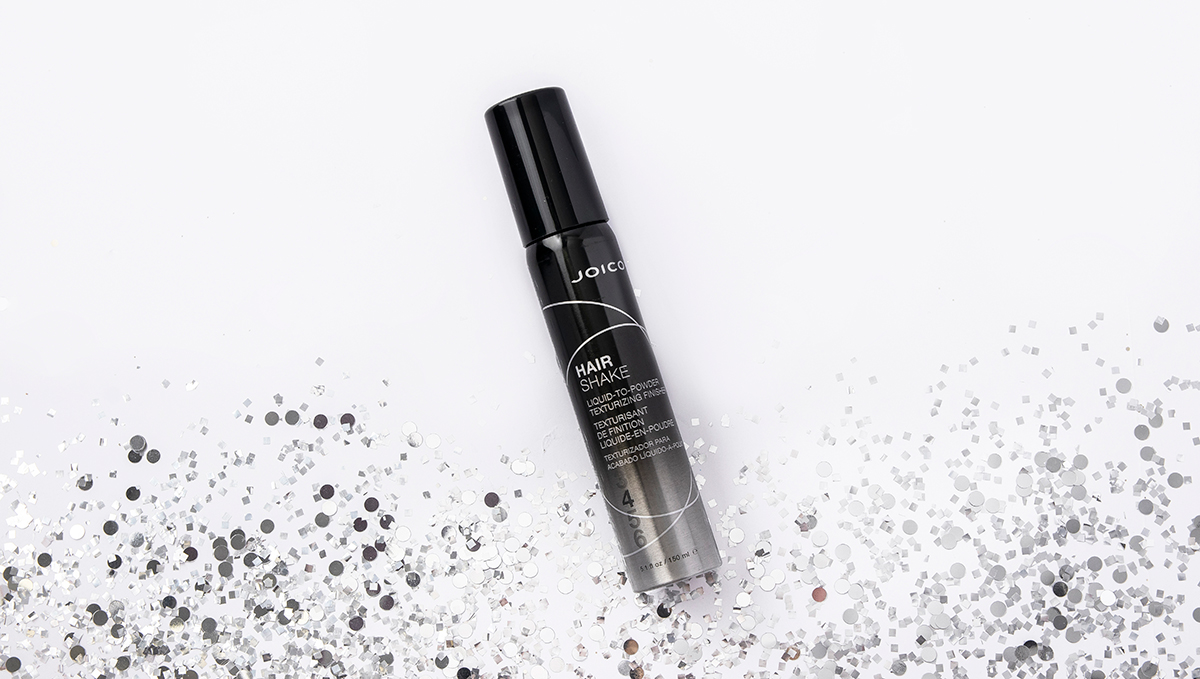 Here's Why You'll Love It
Our unique flash-dry, pollution-shield formula delivers luscious texture, grip, lift, and thickness…without weighing down a single strand.
Instant lift, fullness, and texture
Quick-dry with a satiny powder finish
Creates a great foundation for any updo styling
Stainless-steel ball technology ensures an ideal balance of powder and liquid
Protects against pollution*
*laboratory tested using pollution particles.
3.2 out of 5 stars (based on 17 reviews)
So far I am loving this product. I have a fine hair cut into a bob and it helps plump my hair. My hair is very sleek and it gives me texture as well. Make you sure you shake well spray no more than 4 sprays, then shake then 4 more sprays, If you don't shake enough your sprays will be more wet and seem not to turn to powder.
Directions: Spray on dry hair for targeted or all over volume and texture.
The ideal mix of powder and liquid teams up to form a unique texturizing stylerwith grip and protection in a fine-mist spray.
Bentonite Clay
Is used for oil absorption and for effectively adding texture and grip for all hair types.
Moringa Seed Oil
A rich source of antioxidants, Vitamins A and E, Zinc, and Silica (all fundamental to creating healthy, strong, damage-resistant hair) helps to boost shine and softness
Love this product , but I have two bottles I can't use cause sprayer won't work. Help.
Love the product – works great to lift and add texture at roots. But the same I am on my second bottle and it will not work. I have run it under hot water etc but the bottle will not spray. Too bad and not cheap to not be able to use it.
Love product but I have almost full bottle left and sprayer won't work
View this post on Instagram
View this post on Instagram
View this post on Instagram