Defy Damage
Protective Shampoo
For bond strengthening & color longevity
With a rich, luxurious lather featuring damage-preventing ingredients, this gentle daily cleanser swiftly sloughs away dirt, impurities, and buildup without roughing up the hair cuticle or stripping vibrant color. The result: shiny, smooth, clean strands—wonderfully resilient and healthy-looking.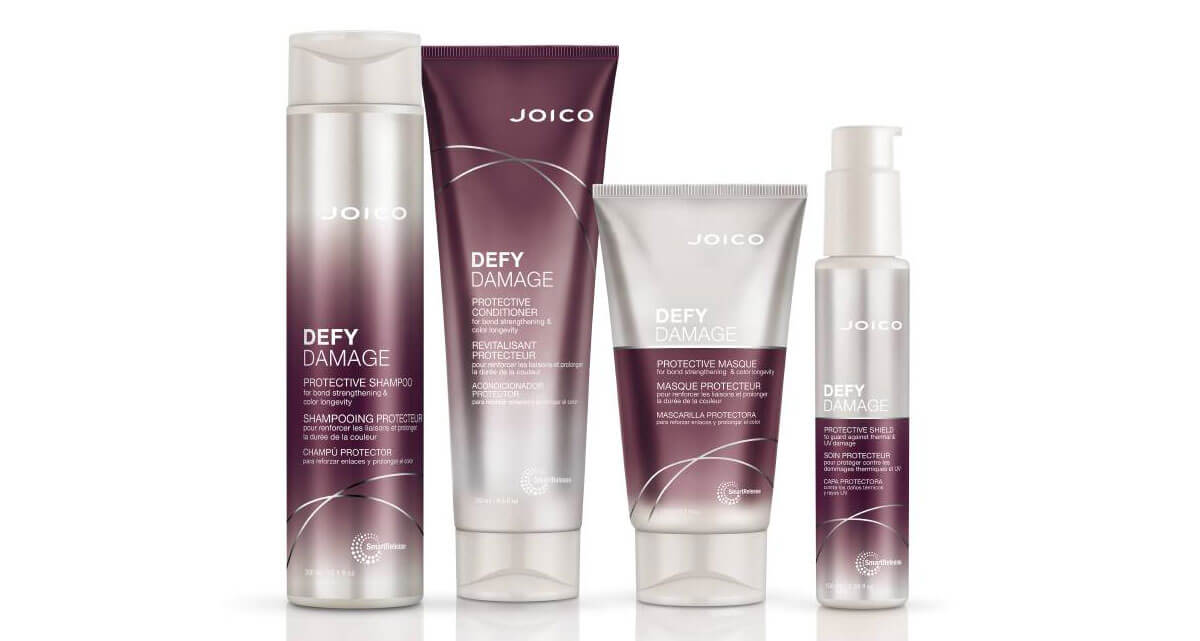 Here's Why You'll Love It
The results are shiny, smooth, clean strands – wonderfully resilient and healthy-looking.
Free of SLS/SLES Sulfates*
Leaves hair soft, shiny, and healthy-looking
Decadently rich lather for a luxurious cleansing experience
Gently sloughs away dirt and debris without roughing up the hair cuticle
*SLS/SLES Sulftates = Sodium Lauryl Sulfate/Sodium Laureth Sulfate
4.6 out of 5 stars (based on 9 reviews)
I have very dry hair and my hair shreds when I'm in the shower. I noticed my hair shreds less and I have more volume! I've been using it for a few days and it seems to work for me.
Directions: Apply to wet hair. Lather, then rinse thoroughly.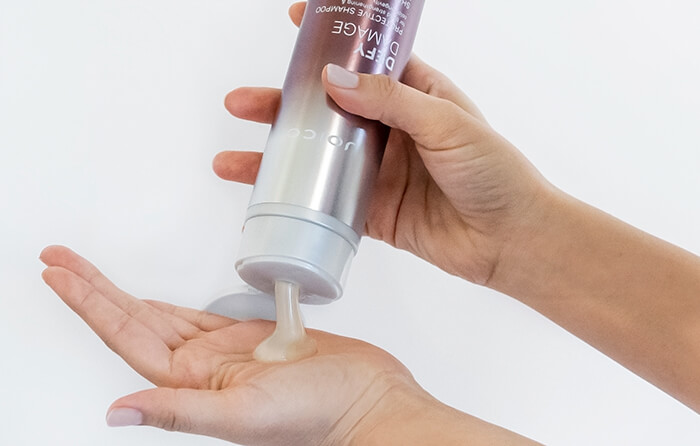 Cutting-edge technology, merged with powerful protectants, join forces to create hair that's brilliantly resilient and healthy-looking.
NEW SmartRelease Technology
Our one-of-a-kind liposome delivery system packs a punch by continuously releasing a trifecta of healthy-hair ingredients—Rosehip Oil, Arginine, and Keratin—to help repair, strengthen, and protect hair from the cumulative effects of daily styling.
Protective Lipid
The exact kind found in healthy hair—acts as the first line of defense to help prevent thermal, chemical, styling, and UV damage. Results are visible with the very first application.
Moringa Seed Oil
A rich source of antioxidants, Vitamins A and E, Zinc, and Silica—all fundamental to creating healthy, strong, damage-resistant hair—helps to boost shine and softness.
Arginine
A smart-bonding molecule with both positive and negative sites, helps to strengthen hair bonds and encourage bond renewal.
I'm switching my kpak over for Defy Damage shampoo & Conditoner and the once a week hair mask! The protective shield is everything in one bottle Thermal protect zero frizz
I think overall that this shampoo and conditioner is absolutely fantastic! I mean I would have to assume that if your blessed enough to have very healthy hair in the first place, then yes, your hair may tend to feel a little weighed down or possibly something of that nature. That only being because it seems to me that this particular line must've been made for people with dry, course, color treated/chemically treated, damaged hair! So therefore me being one of those people this shamooo and conditioner made my hair feel, look, and smell great! As for any long term affects or results that this may have on my hair I'm not yet sure but the first time use very much impressed me!