JoiLotion
Sculpting Lotion
We love the way our light-hold Lotion works as a double-agent: Use it before a blowout and all your hard work stays put. Comb it in before air-drying (imagine a super-sleek ponytail), and you'll get the gloss that every slicked-back style deserves.
Here's Why You'll Love It
Helps control flyaways and frizz
Hold level 2 (Light Hold)
4.5 out of 5 stars (based on 13 reviews)
This is the only item I have ever found (OVER THE COURSE OF 25 YEARS!!) that controls my curl without feeling crunchy or sticky. I am always complimented on the smell of my hair. I use this daily to control my natural spiral curls. I ABSOLUTELY CANNOT LIVE WITHOUT THIS!
Directions: Apply a light application to damp hair. Comb through and style as usual.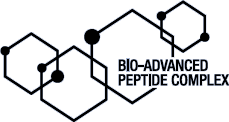 Bio-Advanced Peptide Complex
Hair-identical keratins that create a shield of protection around each and every strand.
I have been using Joico #2 setting jell for about 30 years and hope it doesn't get discontinued . I went to the Beauty Parlor where I have always purchased it, but because of COVID 19 the shop has closed. I would like to order some ( at a reasonable price ).
Just trying to find out if I can order Joi sculpting lotion #2 by email.. My local salon sells out and I would like to order through email if possible
I have thick curly hair. Nothing, absolutely nothing else controls my hair and magnifies my curls like Joico Styling "Lotion". I tried many products and wasted a lot of monies. I have been using this product for over 25 years. It smells great, prices well, leaves my hair shiny and healthy.