JoiLotion
Sculpting Lotion
We love the way our light-hold Lotion works as a double-agent: Use it before a blowout and all your hard work stays put. Comb it in before air-drying (imagine a super-sleek ponytail), and you'll get the gloss that every slicked-back style deserves.
Here's Why You'll Love It
Helps control flyaways and frizz
Hold level 2 (Light Hold)
4.5 out of 5 stars (based on 15 reviews)
This is the only item I have ever found (OVER THE COURSE OF 25 YEARS!!) that controls my curl without feeling crunchy or sticky. I am always complimented on the smell of my hair. I use this daily to control my natural spiral curls. I ABSOLUTELY CANNOT LIVE WITHOUT THIS!
Directions: Apply a light application to damp hair. Comb through and style as usual.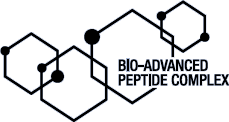 Bio-Advanced Peptide Complex
Hair-identical keratins that create a shield of protection around each and every strand.
After years of straightening my tight curls I decided to go natural, and I have spent a small fortune on products which have produced less than perfect results. I found a tube of the sculpting lotion on a close-out table and decided to try it. I love the results! My curls are soft and shiny. I use only this product on my hair after shampooing and conditioning. I am a happy customer.
I have been using this product since 1989! It is the only product I can find, and I have used many other products, that keeps my hair from frizzing out but holds my curls without feeling sticky or stiff. My husband loves the way my hair smells and how it looks when I use it. It is getting hard to find as even Ulta Beauty quit carrying it 🙁
I have been using Joico #2 setting jell for about 30 years and hope it doesn't get discontinued . I went to the Beauty Parlor where I have always purchased it, but because of COVID 19 the shop has closed. I would like to order some ( at a reasonable price ).