JoiWhip Design Foam
This va-va-voom mousse builds extraordinary, crunch-free volume in any masterpiece you can dream up; while instantly infusing hair with sumptuous volume, hold, and protection from the elements without drying out a single strand.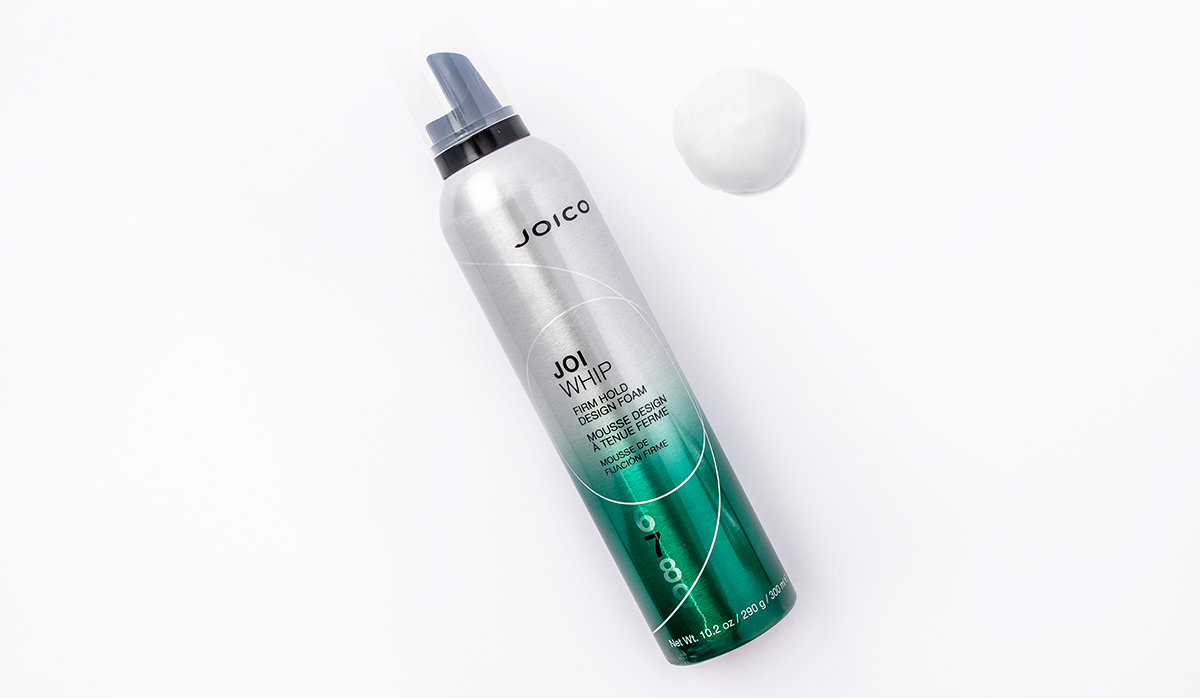 Here's Why You'll Love It
Think of JoiWhip as the mousse with a mission: to boldly boost body and shine in one airy "poof" of protection.
Creates lasting volume and body
Fights frizz and flyaways
Protects against pollution*
*laboratory tested using pollution particles.
3.3 out of 5 stars (based on 19 reviews)
No other mousse works on curly hair like joiwhip. Since I started using it, years ago, I've never turned back. It gives my hair control, body and is long lasting. Love it.
Foam stylers are notorious for parching delicate strands. But our creamy whipped formula includes body-building ingredients that nourish and protect.
Volumizing Polymer
a creamy foam that Gives you the holding power you need for full, lush, voluminous hair, while forming a protective shield that keeps hair from being damaged.
Moringa Seed Oil
A rich source of antioxidants, Vitamins A and E, Zinc, and Silica (all fundamental to creating healthy, strong, damage-resistant hair) helps to boost shine and softness.
After a few uses it was useless….nothing would work to make it dispense the product.
7 the pump doesn't work properly to bad because the product inside is good but you can't get to it once it stops working.
9 product is not as good as 7 but the pump works but its sticky
Put 9 pump on 7 product and you have something good
7 and 9 are different holds but same bottle of mouse
I was compelled to write this review as I am so happy with this product. I had been using the K-Pak mousse, but I find it a bit too crunchy and it left my curls too stiff. I had forgotten which mousse I was using in the past, and I just bought this Joiwhip and absolutely love it. It leaves my hair feeling natural with the curls nicely but softly defined, and if I put a little too much on here or there, it easily softens when I just brush my hands over it. My hair is very short and curly so its easy to put too much on, but with this, its just great. My hair still moves and yet the curls hold their shape. The smell is also very fresh and pleasant. It was well worth the money.