DREAM BLOWOUT THERMAL PROTECTION CRÈME
DREAM BLOWOUTS DO COME TRUE
Get the blowout of your dreams with New Joico Dream Blowout— our one-and-done blow-drying solution that saves major time, shields hair from thermal damage, protects your 'do against humidity, and fights frizz. Watch your hair become luxuriously soft, smooth, beaming with shine and just downright dreamy.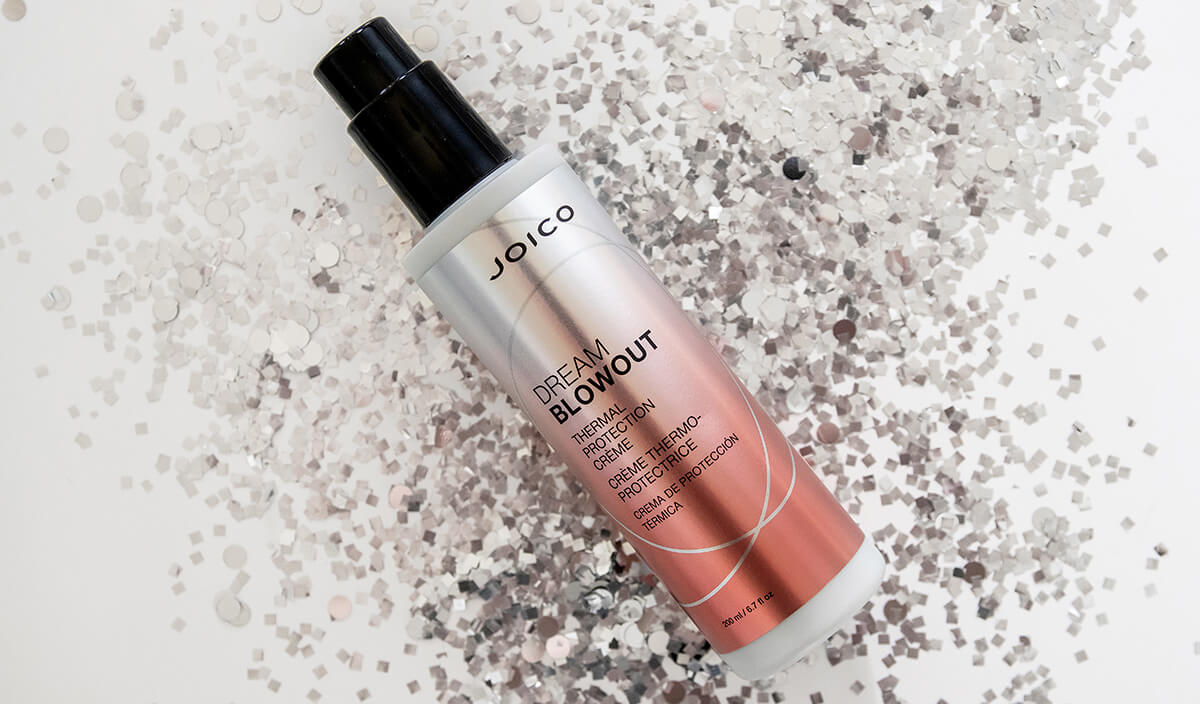 Here's Why You'll Love It
Get the long-lasting blowout of your dreams – enviable hair that feels clean and nourished.
Provides heat protection up to 450°F (232°C)
Reduces breakage by over 75%*
Controls frizz and static
Up to 50% faster drying time
Long-lasting results with protection against humidity
*Against combing breakage on damaged hair vs. a non-conditioning shampoo
4 out of 5 stars (based on 6 reviews)
Dream Blowout Thermal Protection Créme just launched...Rave reviews coming soon! Be the first to write a review.
Just a few pumps of product take the task of blow-drying and turns it on its head – faster, easier, and protection that shields hair from exposure to damaging heat-styling and humidity.
Directions: Apply throughout towel-dried hair and blow-dry.
Cool Tip: Rub a small amount of Dream Blowout into dry hair to calm flyaways and seal ends.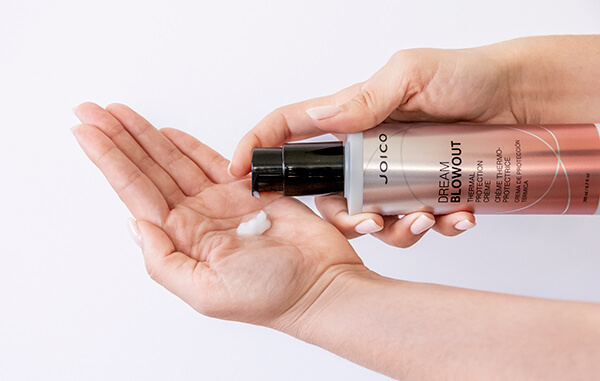 Moisturizing exotic oils and protective technology change blow-drying as you know it.

Manketti Nut Oil
Packed with Vitamins E and A and linoleic acid. It helps to lock in moisture and provide strength, softness, and shine.
Safflower Seed Oil
A rich source of Vitamin E, antioxidants, and essential fatty acids that help protect, nourish, and hydrate hair.
Arginine
A naturally occurring amino acid crucial to hair's strength. Products that include Arginine help protect hair and rebuild it from the inside out.
This has been a game changer with my hair. I have thick, course hair with a touch of body in it. Since I started using the Dream Blowout my hair looks like I just left the salon (this has never happened before because I'm not that good with hair). There has been such a change my sisters have commented on my hair. (Theirs always looks perfect ).
I had my husband buy this for me on amazon and it is terrible. It made my hair dry, sticky and tangled. I can't even run my fingers through my hair. Very disappointed. The only good thing is that it doesn't smell bad.
I'm in love, but that's no shocker. I have been a licensed cosmetologist for years and Joico never disappoints. I am African American with 4b textured hair, finding a satisfying blowout cream was nearly impossible for me. Other products were either too greasy, too heavy, or just simply 'not enough'. I am impressed that 'Dream Blowout' works on curly girls, like myself! But was I shocked that I was impressed? Not at all. Keep up the excellence, Joico.