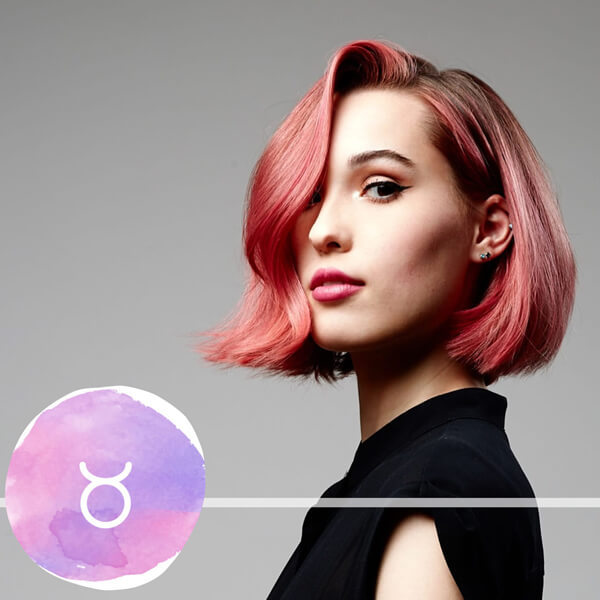 Your vibe: Reliable, stubborn, sensual, realistic, decisive, logical, loyal
The hair that brings you joi: Try feminine, low-maintenance looks you can depend on, day after day; limited styling with those heat tools that test your patience; and salon visits when you need them (but not too frequently, please). The classic bob (with or without bangs); subtle, dimensional highlights and lowlights that weave dark with light, allowing root regrowth to creep in virtually undetected.
Product pick: K-PAK Shampoo and Conditioner for absolutely dependably healthy hair.
Your vibe: Stylish, searching, indecisive, embrace change, fickle, smart
The hair that brings you joi: Your dual-sided nature is perfectly game to try whatever that favorite Instagram influencer posts – from fashion color to sleek updos, cropped styles to beachy waves. (Besides, if you don't change it up frequently, boredom sets in.)
Product pick: Defy Damage Home Care System…crucial to keeping your hair healthy with all those coloring and styling maneuvers.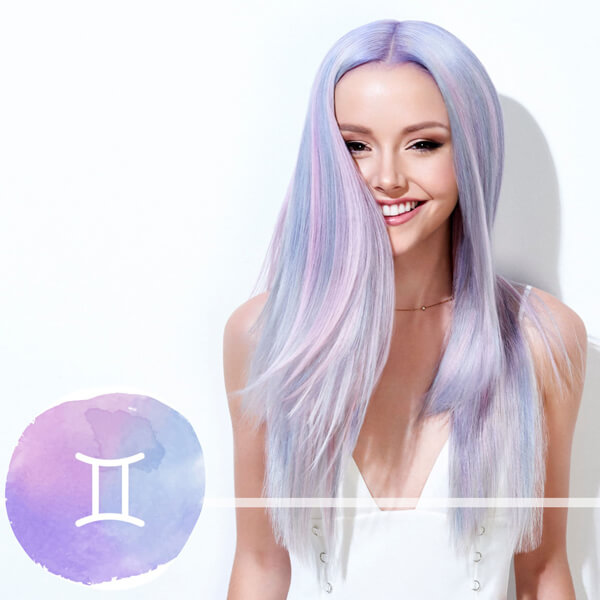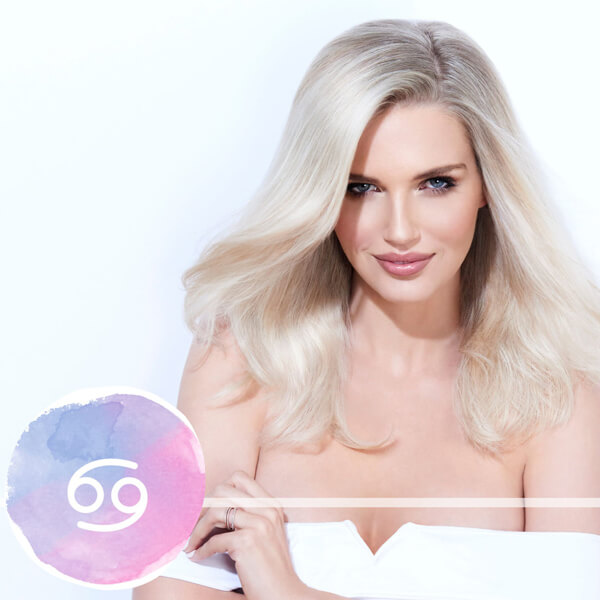 Your vibe: Imaginative, emotional, sensitive, vulnerable, loving, illogical
The hair that brings you joi: Your impressionable nature seeks balance, calling out for polished, shiny hair that can be pulled up or worn down, depending on the whim of the day. For that reason, choose a solid mid-length hairstyle that can morph with your mood; but consider throwing in an icy pastel blonde to sing to your flirty side.
Product pick: Blonde Life Brilliant Glow Oil to keep every strand gleaming.
Your vibe: Warm-hearted, creative, a leader, indulgent, adventurous, bold
The hair that brings you joi: Tons of get-noticed volume – whether worn long or chin-length – appeals to your front-and-center side; something you can literally get your hands in and scrunch to your heart's content. Amp up all that fun texture with warm hair-color, like a honey of a blonde, or sizzling ginger-red.

Product pick: Body Shake Texturizing Finisher for scads of buildable, plush volume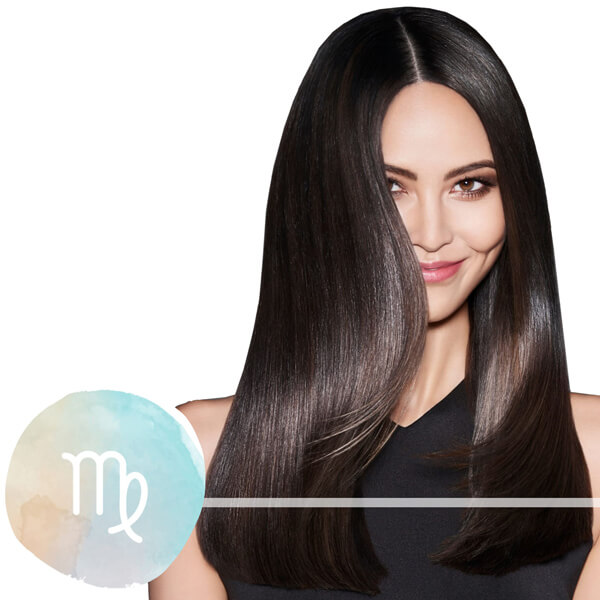 Your vibe: Loyal, meticulous, hardworking, perfectionist, picky
Cut/color to consider: Whatever you choose, it had better be damn near perfect, or we pity your hairdresser. As a stickler excellence, you'd benefit from walking into the salon with a couple of photos of your vision; making sure everyone's on the same page. And that page would likely include a sharp, technically perfect haircut with clean lines rather than messy layers. A long bob ("lob") — all-one-length, super-shiny, burnished brunette 'do checks off every box.
Product pick: K-PAK Color Therapy Luster Lock Instant Shine & Repair Treatment.
Your vibe: Cooperative, balanced, traditional, conflict-averse, artistic
Cut/color to consider: The oh-so-balanced peace-seeker in you thrives on softness – in personality as well as style. A beautifully conditioned, perfectly symmetrical, part-down-the-middle haircut with face-framing layers will sing to you; as would golden highlights that shine as warmly as your own good nature.
Product pick: K-PAK Intense Hydrator improves softness and ramps up radiance of parched hair.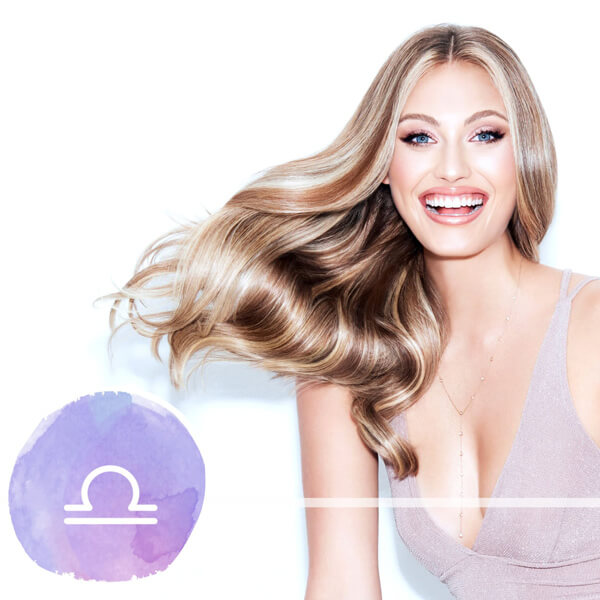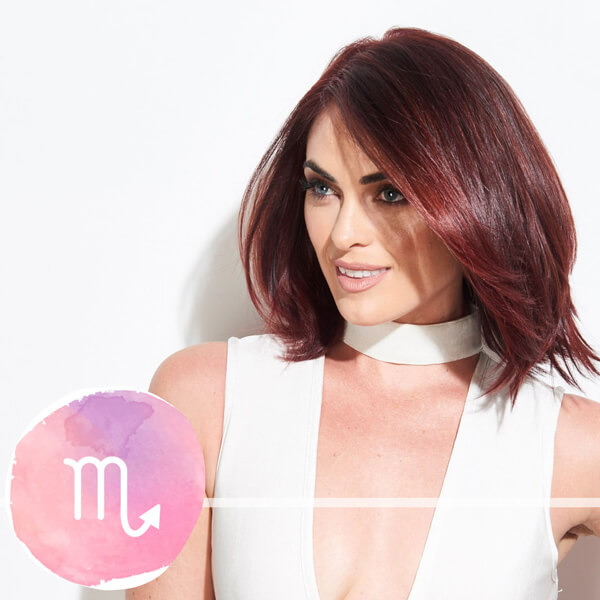 Your vibe: Extreme, mysterious, loyal, passionate, assertive, intense
Cut/color to consider: Known for powerful emotions that can swing wildly with little notice, the perfect 'do for you is one that lives on the bold side…a deep and sultry side part; bangs that graze your eyes; a tightly cropped pixie cut. That depth extends to color, so feel free to embrace your dark and sultry soul with raven color tinged with modern burgundy tones.
Product pick: Defy Damage Protective Shield guards against color fade, and stands as a barrier between your edgy hair and the world of UV damage and thermal stylers.
Your vibe: Diverse, idealistic, fun, playful, extroverted, enthusiastic
Cut/color to consider: The sky's the limit when you sit in the salon chair, bubbling with excitement for whatever exciting new trend your stylist dreams up. That go-for-it-nature can mean anything from "Cut it all off like Katy Perry!" to "I want to be a Hollywood blonde today."
Product pick: Flip Turn Volumizing Finishing Spray is your best friend, guarding each ever-changing strand against the storm of blow-drying, flat-ironing, and adding major volume to the curls that you love to create.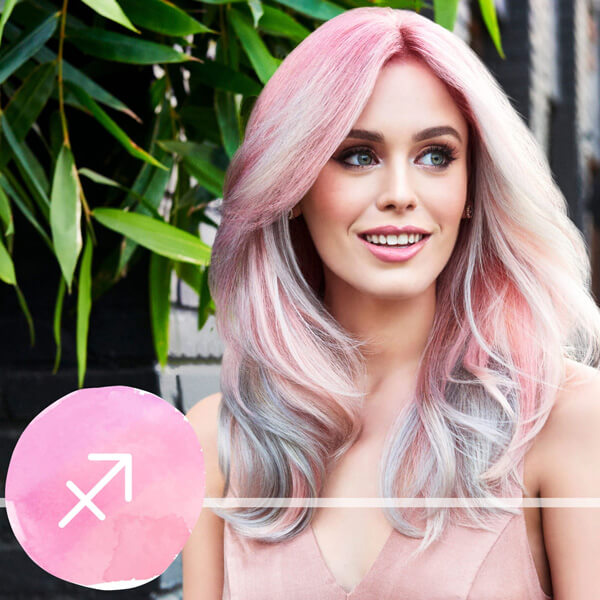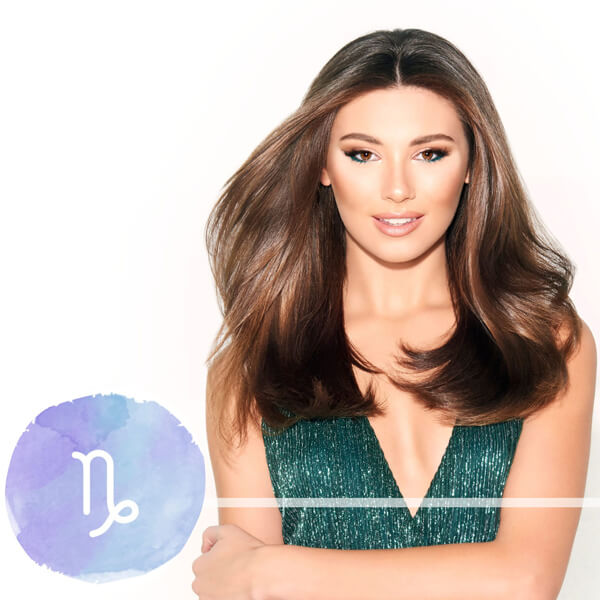 Your vibe: Responsible, disciplined, independent, persistent, logical
Cut/color to consider: If ever there were a candidate for the perfect ponytail, you'd be first pick. The smart dependability of sweeping hair back into something neat and polished is a hallmark of your character; as is low-maintenance, conservative color – like a few barely-there babylights dancing throughout your natural shade.
Product pick: K-PAK Color Therapy Restorative Styling Oil helps keep those pony and chignon flyaways neat and tidy…just as you like it.
Your vibe: Progressive, trail-blazing, original, independent, calm
Cut/color to consider: The mark of a true Aquarian is your trend-setting nature. Meaning: No one has to sell you on the benefits of trying out a trailblazing purple hair-color or convince you that it's time to cut layers, try a fringe, or create a mass of spiral curls. You've already made an appointment at the salon.
Product pick: JoiFULL Volumizing Styler, a game-changing hybrid hero that teams the unique glide and slip of a silky créme with the molding/shaping power of a gel. In literal seconds, you'll transform lifeless hair into lush, shiny fullness.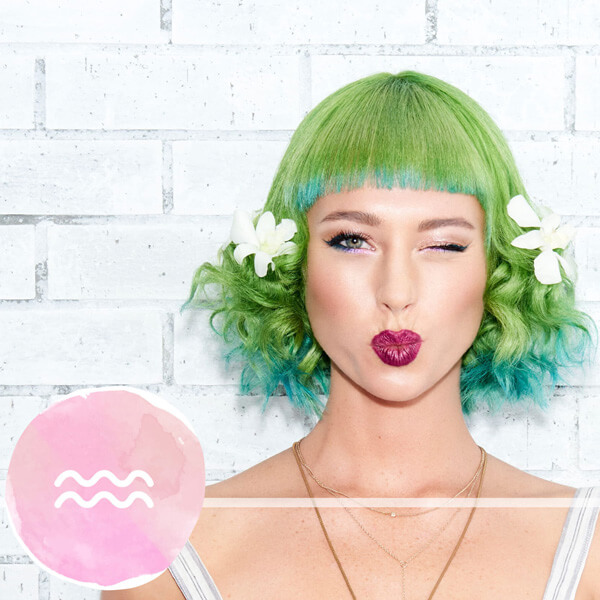 Your vibe: Compassionate, intuitive, faithful, artistic, romantic
Cut/color to consider: Dreamy, romantic hair? You're right there…and no wonder, since your creative and calm water sign simply bubbles up over anything mermaid – be it the coolest fishtail braid, pastel hair color, or Raphaelite waves.
Product pick: Beach Shake Texturizing Finisher is in the bag for you – creating those perfectly "imperfect" vacation styles with satiny hydration and lots of texture.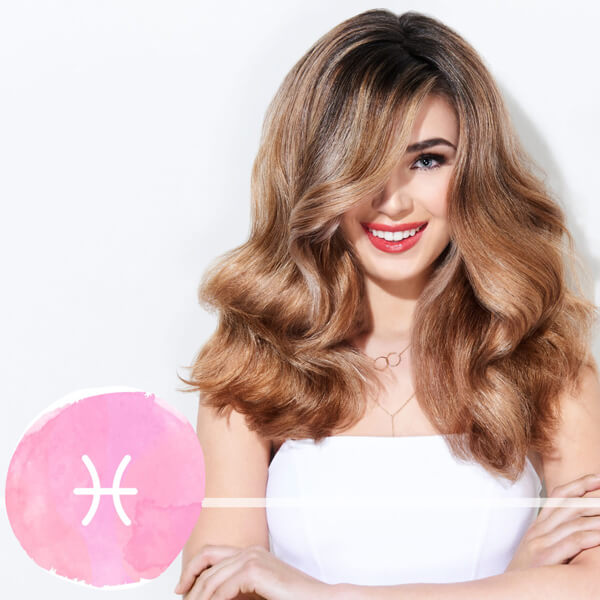 Your vibe: Courageous, passionate, aggressive, curious, impulsive
Cut/color to consider: Your fiery, forceful, and inquisitive nature makes you the perfect candidate for trying out hair that lives on the wild side…like a super-tousled layered look (one that someone else might find too edgy), or seriously–revved-up, gingery hair-color.
Product pick: Color Endure Shampoo and Conditioner locks in the vibrancy of that scarlet halo, preventing the color fade that red's notoriously prone to.