IT'S FALL-YAGE SEASON!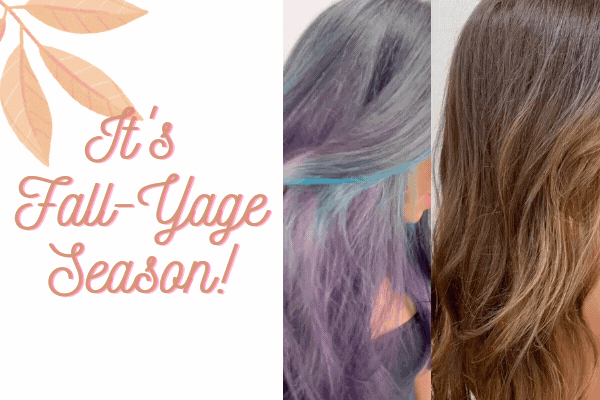 You've heard of Balayage…and Foilyage…and now, it's time to meet FALLyage – the perfect pairing of warm, deep, cozy tones for fall and your favorite foiling technique. With these two new looks from Joico Global Brand Ambassador, Larisa Love, and Joico Celebrity Artist, Jill Buck, of Salon 901, you'll be totally set for the season. Get the how-to's, here:
First up: "Autumn Lights"
Featuring Joico Celebrity Artist, Jill Buck, of Salon 901
The days get shorter, and the light begins its subtle shift, tinted by the warm, golden cast of falling leaves and autumnal tones. Which is why Jill seized on this moment to give her low-maintenance, brunette client some subtle, warm-golden dimension that would change things up for fall…but just a touch. "It's the kind of slight shift of her color that almost looks like she's just being viewed in different lighting," Jill explains.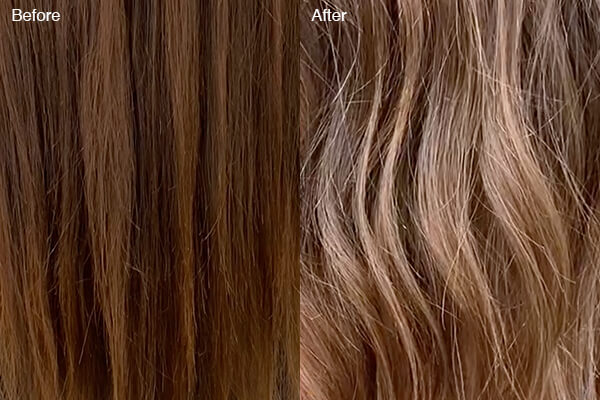 THE FORMULA
Starting with: Natural Level 6 hair
Prep Treatment: Defy Damage ProSeries1: Bond-Protecting Color Optimizer
Formula 1: LumiShine XLB with 20 Volume LumiShine Developer
Post Treatment: Defy Damage ProSeries2: Bond-Strengthening Color Treatment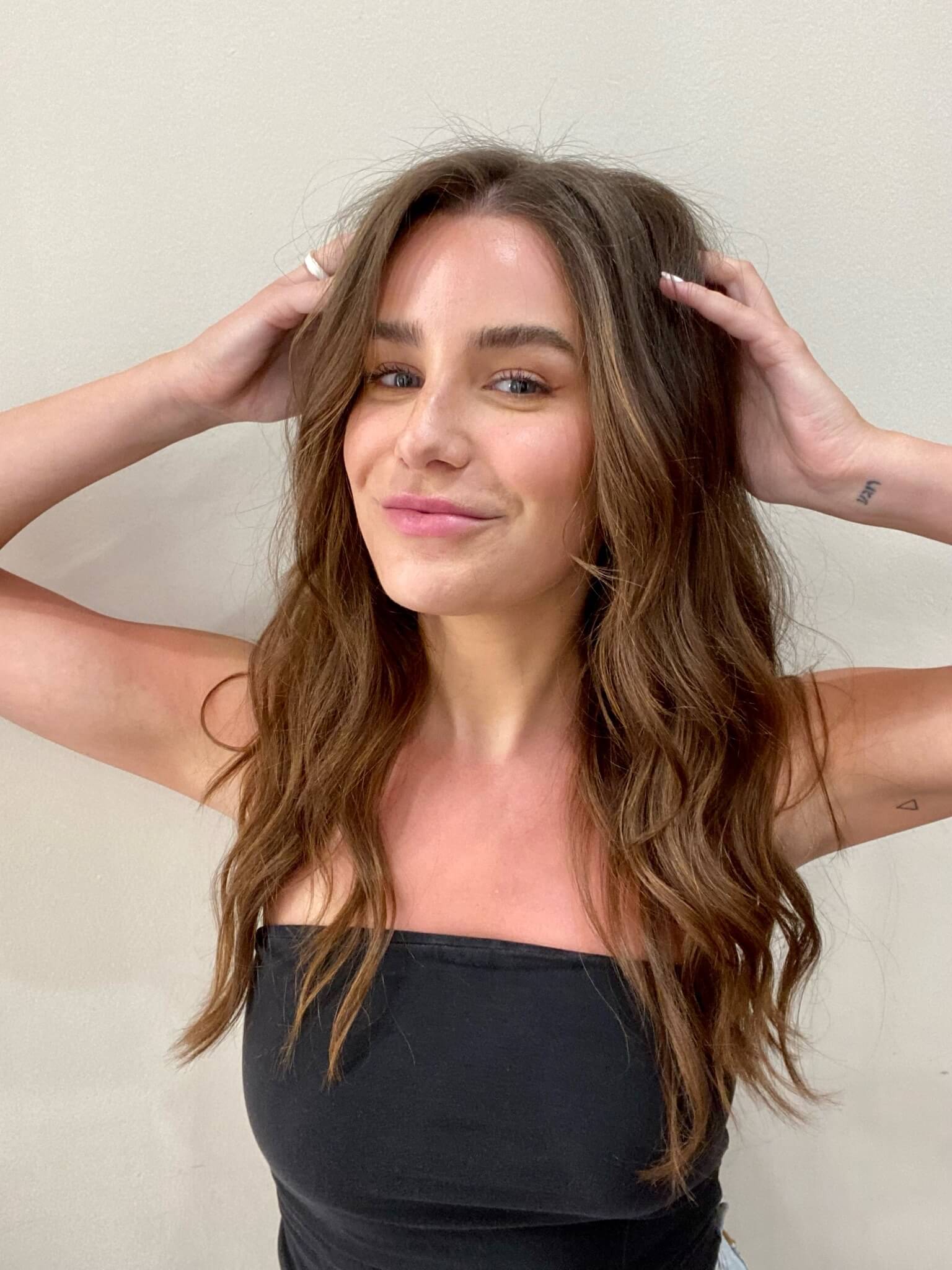 THE HOME-CARE REC…
Jill's client has fine hair, so she sent her home with JoiFULL Shampoo and Conditioner.
Offering a 24-hour volume boost with the kind of plushness you can see and feel, this lather-rich cleanser and slip-and-slide detangler go to work on contact, rinsing away the oil, dirt, and debris known to weigh down fine-textured strands; and avoiding weigh-you-down oils that can flatten delicate hair. Bolstered by hair-thickening ingredients, like Rice Protein and Bamboo extract – they amplify hair for a significant boost of body and fullness that lasts a full day.
Once a week, Jill recommends Defy Damage Protective Masque, which infuses each strand with a brilliant, bond-strengthening defense system that will never weigh down even the finest, most fragile hair. The transformational treatment visibly overhauls hair on contact: In a single use, you'll experience less breakage, protection from heat styling, color longevity, instant soft feel and amazing shine.
Next up: "Deep, Dark Dimension"
Featuring Joico Brand Ambassador, Larisa Love
"I chose this look for fall, because I wanted to create color that would stand out in a crowd; something different to catch the eye as the new season sets in," explains Larisa, of her jewel-toned brunette, which pairs perfectly with the cooler months ahead.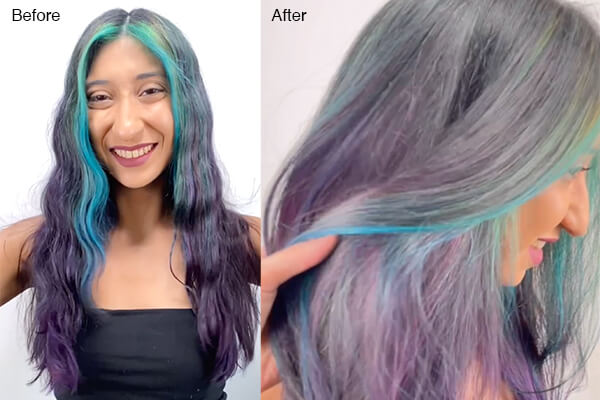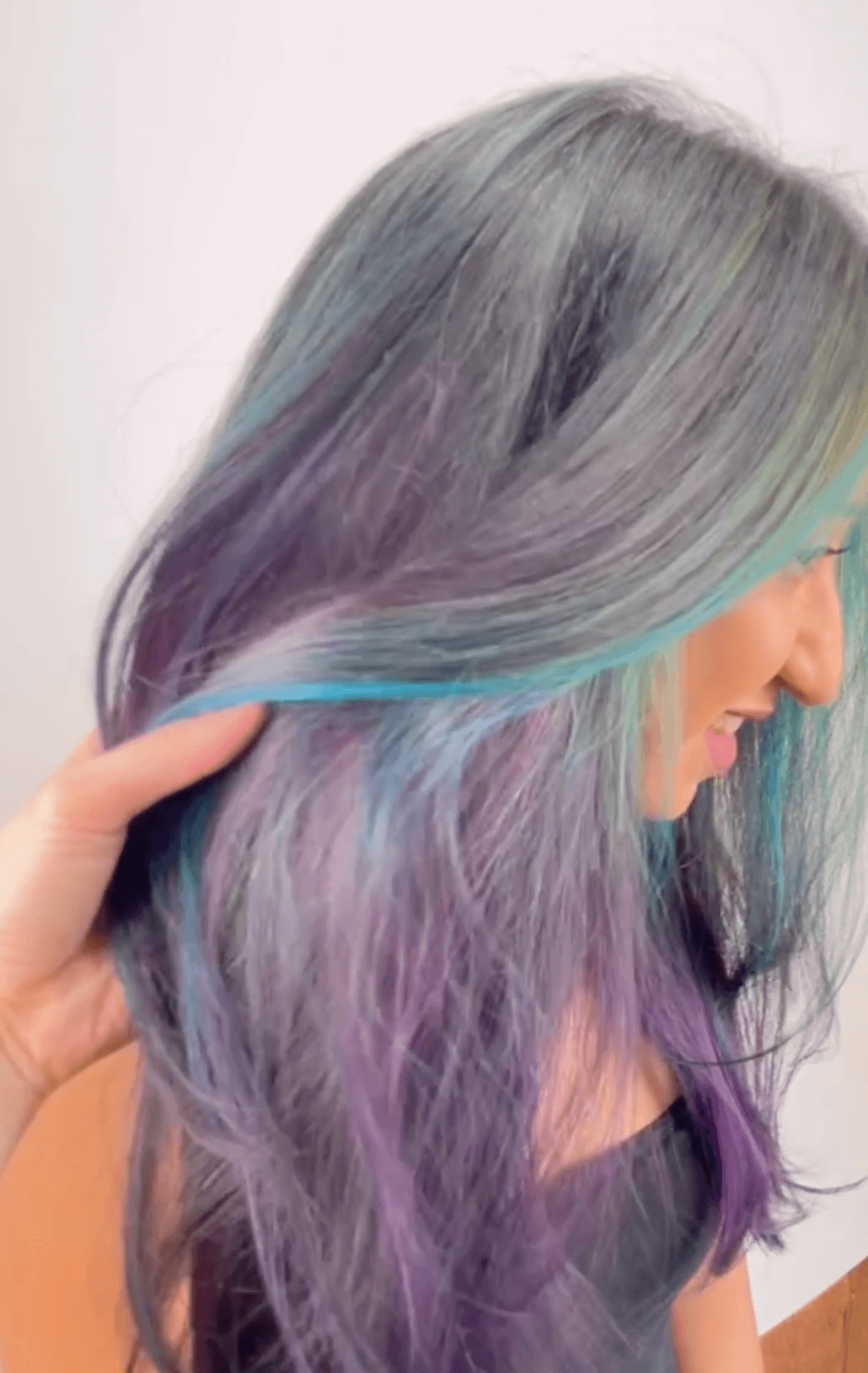 THE HOME-CARE REC…
With deeply vivid tones on the menu, Larisa sent her client home with Joico's Colorful Collection.
A trio of products specifically formulated to preserve fierce, fabulous, color. Stocked with nourishing, sulfate-free ingredients like Camellia Oil and Pomegranate extract, it boasts our exclusive Smart Release Technology that continuously releases Rose Hip Oil, Arginine, and Keratin to repair, strengthen, and protect hair from the cumulative effects of daily styling.
Colorful Anti-Fade Shampoo is a brilliant, sulfate-free formula that preserves the vibrancy of gorgeous, investment hair color while nourishing each strand. The result is maximum shine, vibrancy, 3X more strength, and less breakage.
Colorful Anti-Fade Conditioner infuses hair with powerful, sulfate-free ingredients that prevent color from slipping away for up to 8 weeks. With this big-bang color and pollution protection, plus shine, softness, and tangle-free hydration, this lightweight "guardian of gorgeous" can be used every single day.
Colorful Glow-Beyond Anti-Fade Serum gives you an instant spotlight of radiance that intensely magnifies the richness of hair color, amps up big-time shine and softness, while protecting hair from fading caused by daily exposure to pollution and UV rays.