MEET YOUR ADJUSTERS
Joico Global Brand Ambassador, Larisa Love
Joico Guest Artist, Ricardo Santiago
Want to be an agent of healthy hair for your clients this summer? Then put them on a premium insurance plan that protects hair and salon color from the damaging effects of sun, surf, and heat styling – trust us, it's an investment that will pay off big-time come fall. Here's how to put them in good hands….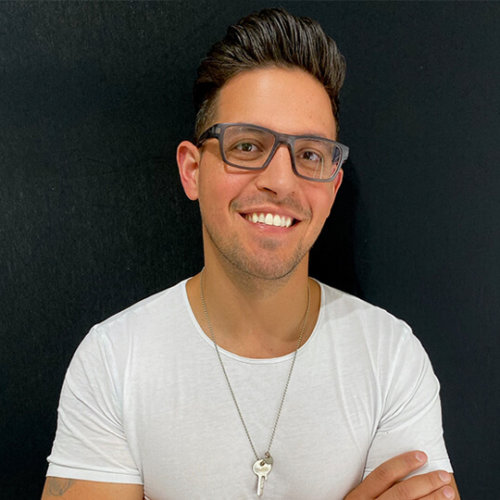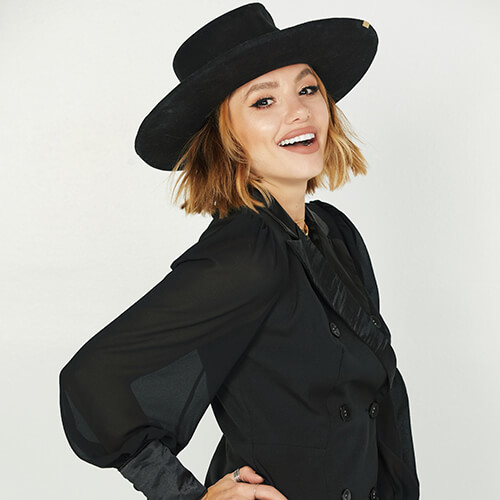 EVALUATE THEIR LIFESTYLE
"Keep in mind that the two things that weaken hair bonds the most and release investment color, are heat and water," says Ricardo. Which means that right off the bat, you need to assess your client's hair and regimen in order to give them a plan that meets their needs. Some factors to consider:
• Do they have color in their hair?
• Do they love to spend time in the sun/pool/ocean?
• Will they be traveling this summer?
• Do they use a lot of heat-styling tools on a daily basis?
BE TRUTHFUL
This is not the time to sugar-coat a hair-care plan. You need to give it to the client straight, explaining the importance of the products and services you're offering to them IN the salon, as well as the impact of using a good home-care regimen. Be specific and give examples, like: "Let me tell you exactly what that blonde is going to look like by September if you don't use this purple shampoo and conditioner over the next two months."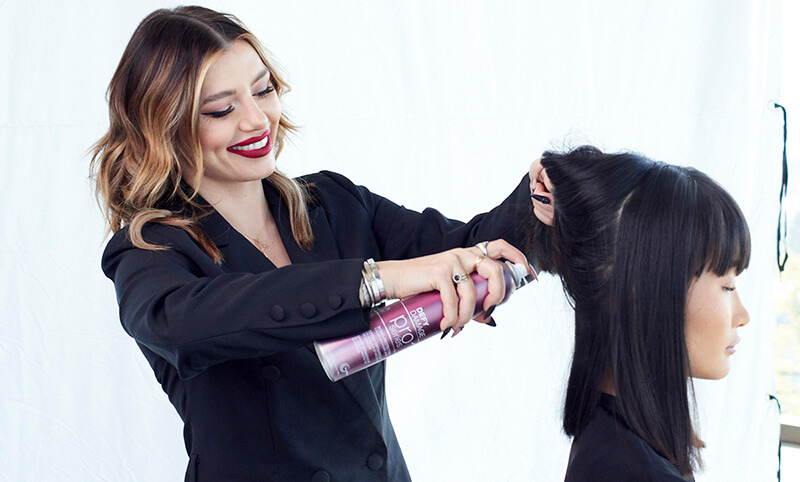 COVERAGE BEGINS TODAY
"To protect vibrant hair-color right from the get-go, I always prep my client's hair with Defy Damage ProSeries1 by Joico," says Larisa. "This is a bond-builder like no other; it makes hair 5 times stronger, reduces breakage by 80%, and — my personal favorite — gives the hair 90% more color vibrancy!" Larisa loves how easy it is to use: She just sprays it into hair prior to the color service and allows Defy Damage to do its magic. "After I wash out their color (with cool water to seal the cuticle and lock-in color), I follow up with Defy Damage ProSeries2 to keep hair nice and shiny."
CHOOSE A WHOLE LIFE PLAN OVER TERM
"If they invest in their color, they need to be investing in products to keep the hair looking beautiful and vibrant for weeks and even months after leaving the salon," explains Ricardo, whose favorite long-haul products are from Joico's Defy Damage series. "Along with the Defy Damage Shampoo and Conditioner, I would also recommend clients take home the Defy Damage Protective Masque as a weekly treatment; and use the Protective Shield on a daily basis. This line has a built-in bond-builder, which is amazing because it keeps their color looking fresh and beautiful, but also leaves hair strong and healthy in the future."

EXPLAIN THE BENEFITS AND DETAILS
Offering clients easy hair hacks to preserve their vibrant color through summer is a smart move. These tips are on Larisa's hot list of recommendations:
• Do not wash your hair every day – with each wash, your color will fade more.
• The less heat styling you do, the better.
• When you do heat-style, use a lower heat setting.
• And most important, always use a heat protectant, like Heat Hero Glossing Thermal Protector, stocked with nourishing Moringa Seed Oil. The instant you spray it onto your hair, Heat Hero delivers a shield that not only puts a barrier between each strand and any heat-styling tool or blow-dryer, but also infuses and fortifies hair with a healthy, glossy sheen that locks out dulling pollutants.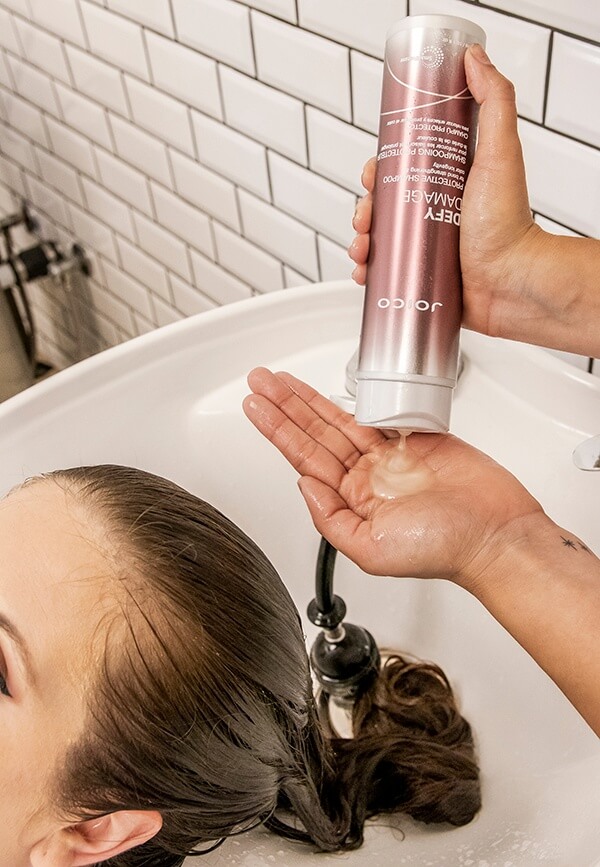 PREMIUMS ARE IMPORTANT
Sending clients home with high-quality products that preserve the integrity of their salon color is a must – and you have to explain how "premium" stylers make a difference. "To keep the color lasting longer, I recommend using only the best color-retention products at home," says Ricardo. "The summer sun, salt water, and chlorine can be brutal on any shade of colored hair; but if you use Joico's new Colorful collection, it will help tremendously in sustaining the vibrancy and preventing fade." This trio of products – Anti-Fade Shampoo, Conditioner, and Glow Beyond Serum — is specifically formulated with Camellia Oil and Pomegranate Extract to preserve fierce, fabulous, vibrant color long after clients leave the hair salon.