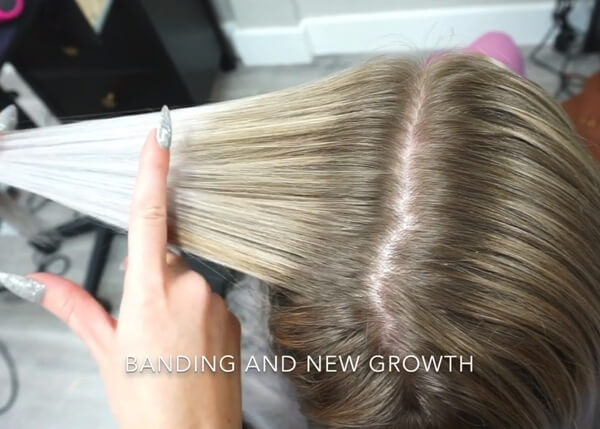 Joico Brand Storyteller, Olivia Smalley, was jumping for joi. One of her very favorite clients (who had moved across the country) was back in her chair for a serious touch-up. "My unicorn client has returned! Chelsea had new growth, as well as a zone of traditional blonde highlights…plus the silver ends that I put in many months ago." It was time to take her to new heights; and silver-ize her hair in transformative fashion. "Silver is associated with mystery, hidden potential, and secrets that can bring your life great joi," explains Olivia, who reached for her new favorite must-have shade, LumiShine Demi Liquid 10V, to achieve a whole new level of cool on Chelsea's blonde hair.
Why the Demi Liquid works wonders: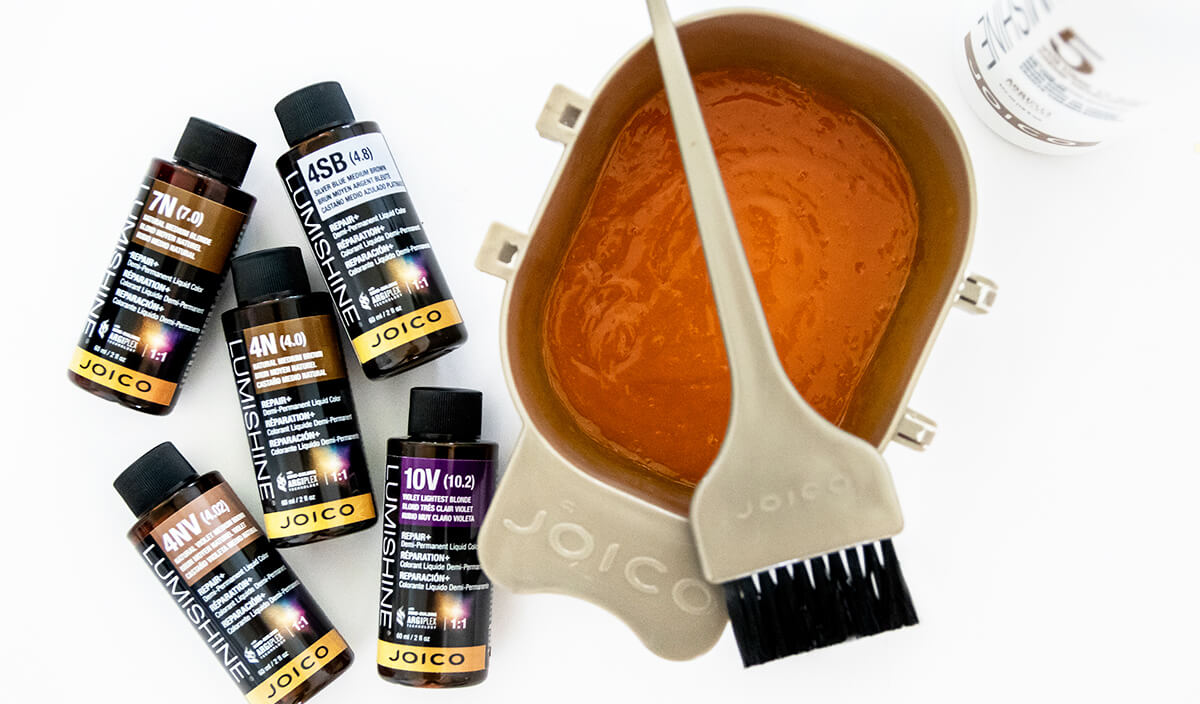 Olivia says…"It's one of LumiShine's 5 NEW must-have shades, designed specifically to round out your go-to collection of colors for blondes, brunettes, silver/grey, and beyond. I love how the Argiplex technology delivers 2X the shine and long-lasting color, so I can correct, glaze, gloss, and blend with total ease. 10V, the lightest violet blonde, instantly eliminates Chelsea's unwanted yellow undertones."
Why silver:
Olivia says…"Silver is highly reflective. There's something edgy, yet still bright about it. It's different than gray, which is typically a more matte tone and can even look slightly dull due to the lack of shine. But it's not for everyone. Silver is ideal for clients with a natural level eight or higher hair color (sandy blonde or lighter). Your hair must also be incredibly healthy. This is because silvery/ash tones tend not to reflect light, so they typically don't look shiny and reflective when applied to dry, dull hair. Also, this is not a low-maintenance look. It requires upkeep and care."
View this post on Instagram
How to get there:
Olivia says… "For most clients, it requires multiple services. If your hair is naturally darker than a level eight, a good transition color would be anything from a golden to a platinum blonde. If your hair has previous color, it will be very difficult to reach silver. I won't say it's impossible, but it will definitely take some time."
Keeping silver polished:
Olivia says… "To keep this color looking fresh, you should not wash your hair every day. When you do wash, make sure to use cold water to help maintain the cool tone. I also think using a good purple shampoo at least once every two weeks works wonders. My favorite is the Blonde Life Violet Shampoo and Conditioner. Leave the shampoo on for 5 to 10 minutes, and it works like a mini toner. Due to the high-maintenance of this hair color, salon visits are necessary every six weeks."
"SILVER PLATED"…THE STEP BY STEPS:
STEP 1:
Prep the hair by spraying Defy Damage ProSeries 1 section by section and combing through for even distribution.
STEP 2:
Starting in the back, begin by creating diagonal back highlights using Blonde Life Lightening Powder and LumiShine 20 Volume Developer. (When I reached the front, I bumped up my lightener with LumiShine 30 Volume Developer to ensure even lift.)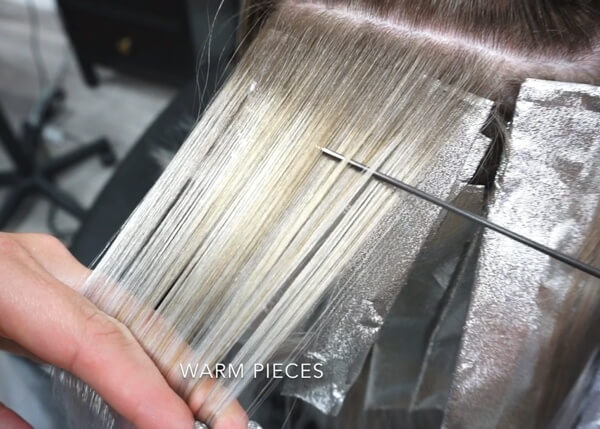 STEP 3:
Make sure to weave out any warmth to avoid seeing brassiness.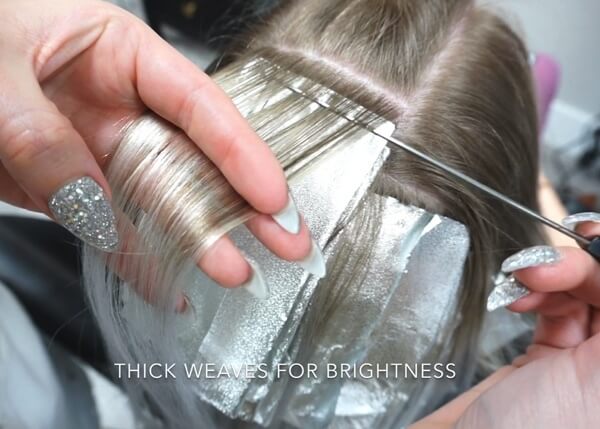 STEP 4:
To break up a lot of darkness, make sure to take thick weaves – it maximizes brightness.
STEP 6:
To neutralize the yellow on freshly lightened hair, tone with LumiShine Demi-Permanent Liquid in 10V and LumiShine 5 Volume Developer. We do this step to avoid creating a greenish look when we apply a blue-based toner.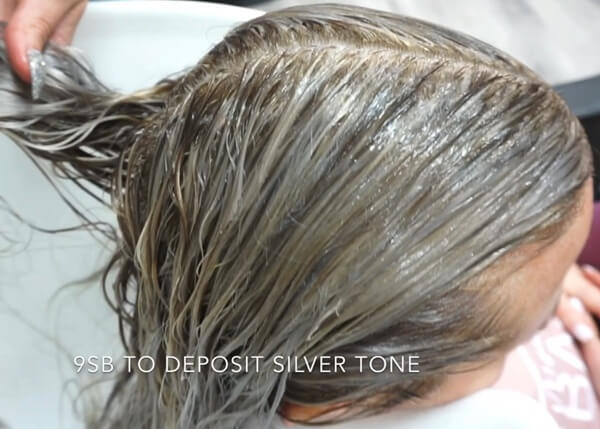 STEP 7:
Next, apply LumiShine Demi-Permanent Liquid in 9SB with LumiShine 5 Volume Developer to achieve the perfect silver/blue tone.