PHOTO FINISH: HOLIDAY HAIR HACKS
Featuring Joico Guest Artist, Tiffany Molina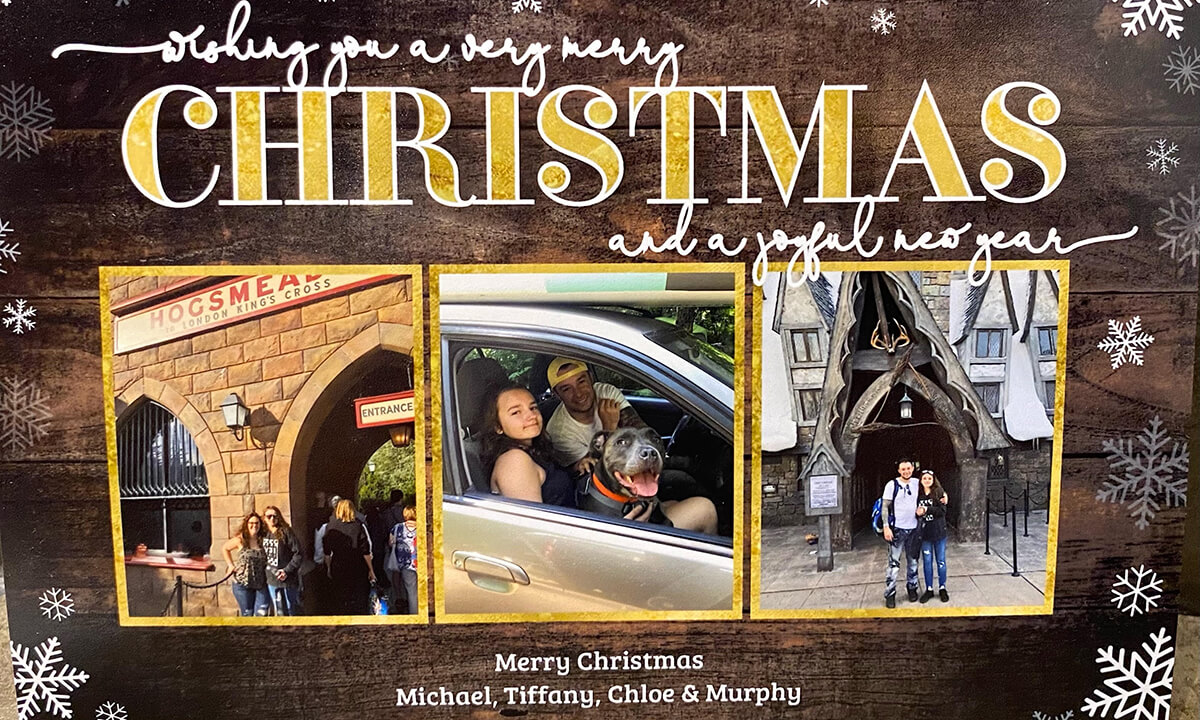 Picture this: You've gathered and coifed the fam, ready for a picture-perfect woodsy annual holiday photo. Only, the wind's blowing, the kids are squirming, and there's moisture in the air, which isn't helping your hair. Snap! We've got some solutions, thanks to Joico Guest Artist, Tiffany Molina. Check out her smart photo hair hacks, here:
The dilemma: Your photo shoot is outdoors – complete with frizz and flyaways
Tiffany's rescue: "My two favorite products for styling and taming frizz are Joico's Dream Blowout and Humidity Blocker. Using these frizz-fighters for styling is especially important with outdoor photos, where the elements can wreak big-time havoc. First up, Humidity Blocker gives your style up to 72 hours of frizz and style retention. I love to follow this with Joico Flip Turn Volumizing Hairspray, which finishes your look and locks down flyaways. (Bonus: This hairspray also gives you humidity protection for up to 72 hours.)"
The dilemma: You've got textured, natural, or curly hair, and it's hard to style strands for a perfect photo.
Tiffany's rescue: "Having wavy hair myself, I can relate to the need for taming hair in photos…every day is different with curls! Making sure curly hair has lots of moisture is key to avoiding frizz. I always recommend prepping the hair with a leave-in styler, like K-PAK Color Therapy Luster Lock Multi-Perfector Spray. It's perfect for textured hair; and it's lightweight, so it won't make your hair greasy, yet adds the perfect amount of moisture. Always avoid brushing or combing textured hair once it's dry — especially before any photos. Lastly, I like to finish my style K-PAK Color Therapy Luster Lock Glossing Oil – it's my favorite, and adds a beautiful reflective shine to your hair."
The dilemma: The kids won't stand still – and neither will their hair.
Tiffany's rescue: "My best recommendation for kids is to find a cute hairstyle that will be out of their faces. Family photos can take a while, so if children are constantly fussing with hair in their eyes/face, it's a recipe for disaster! For girls, I recommend a great, affordable hair tie, headband, or bow from places like Ulta or Amazon. For boys, I would style the top of their hair up and out of their face as well….a faux-hawk or spiked-up style always looks so cute. (Depending on your theme, getting some fun, colored hairspray for the spikes is a really fun move.) Most important advice for boys or girls: Style their hair while wet to insure longevity and lack of flyaways. Once the hair has dried, it can almost be impossible to get hair accessories to stay in the hair. And don't be ashamed to bring a can of hairspray — like Power Spray Fast-Dry Finishing Spray — on the outing; you never know when you're going to need to retouch something."