SUNNY ST. TROPEZ
Featuring Joico Celebrity Artist, Jill Buck, of Salon 901
When your brunette client wants her day in the sun, try this deeply gilded warm-up technique from Joico Celebrity Artist, Jill Buck of Salon Nine Zero One: With sun-kissed glistening tones and a rooted base, it's hair color that turns up the heat on sexy summer style. Jill shows you the how-to's, here: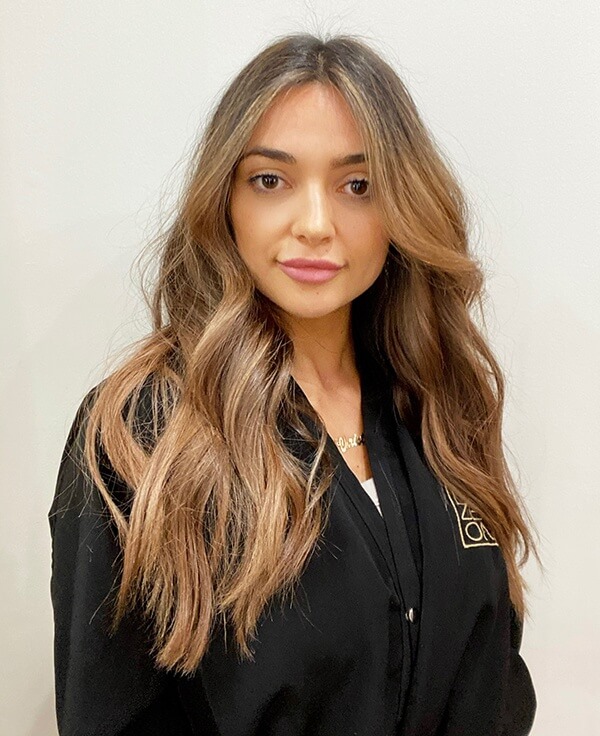 LET'S GET REAL
Have a dark-haired client – level 1 – 6 — who wants these luscious St. Tropez tones? Jill is up front about the fact that getting to level 7 (the sweet spot for this warm, shimmering look) is a two-step lightening application that will likely take multiple appointments in order to keep hair healthy and gleaming. What helps?
The Defy Damage ProSeries: Pro Series 1 is a dry aerosol spray that is applied in short bursts to dry hair prior to any chemical service. It's designed to protect bonds in the hair from degradation that occurs during color, lightening, perming, and straightening services. Big bonus? There's no need to reformulate your color, adjust your developer, or change your process timing–just shake the can vigorously, apply to clean dry hair then apply Jill's formula.
When processing is complete, rinse and apply Defy Damage Shampoo, followed by Pro Series 2 for five minutes. This game-changing product will restore and regenerate bonds while locking in color.
FORMULAS
Post Treatment: Defy Damage ProSeries 2: Bond-Strengthening Color Treatment
THE HOME-CARE SECRET….
PRO TIP: "I always recommend minimal washing the first week to give the color and client time to adjust," advises Jill. After that, it's on to the K-PAK Color Therapy Shampoo and Conditioner.
"It's best when taking a client through this amount of color change," she says.
This total shade-protection system keeps delivering long after you leave the salon, providing the ultimate merger of K-PAK reconstruction power, plus total shade and UVA/UVB protection; maintaining 82% of hair color for up to 8 full weeks. Instantly repairing and strengthening damaged hair with nourishing African Manketti Oil, Argon Oil, and Evening Primrose Oil, Color Therapy creates hair that's instantly 9X stronger with twice the shine. K-PAK's SmartRelease Technology releases RoseHip Oil, Arginine, and Keratin to strengthen and protect hair from future breakage, while repairing years of damage in just a single use.
View this post on Instagram