YOUR SUMMER HAIR WARDROBE
With Joico Global Brand Artistic Director, Richard Mannah

Pulling out your shorts, sandals, and sunscreen when the weather warms is a no-brainer; but building a wardrobe of summer hair essentials is just as important, says Joico Global Brand Artistic Director, Richard Mannah. "In the same way we change out our wardrobe during my favorite summer season, it's crucial to switch up your haircare routine and protect the health of your hair in the sun and surf."
IT'S TIME TO PUT THESE IN HIDING FOR A FEW MONTHS:
heavyweight, cloying conditioners
that super-hot blow-dryer
Products that fight flyaways from dry air and static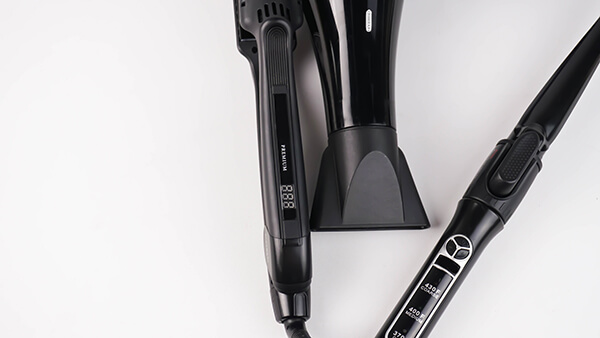 IF YOU HAVE DRY, COARSE HAIR THAT'S TAKING A BEATING FROM THE SUN
"To prevent curly or coarse hair from becoming frizzy, it needs to have continuous moisture in it. The combination of Moisture Recovery Shampoo and Conditioner is perfect in summer," says Richard.
THE DEETS
Dive deep for targeted hydration with the Moisture Recovery Collection, the salvation for dry, parched, coarse hair. The transformative ingredients in this trio of marine-based products, offers hair an instant overhaul – resulting in nourishing hydration, manageability, softness, protection, and a healthy shine.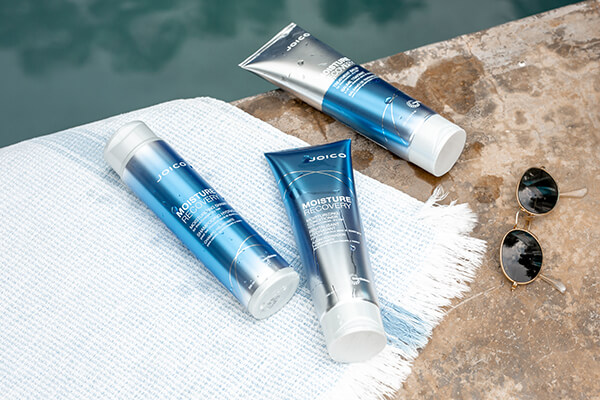 IF YOU HAVE FINE-TO MEDIUM DRY HAIR THAT'S IN THE SAME SUNNY SITCH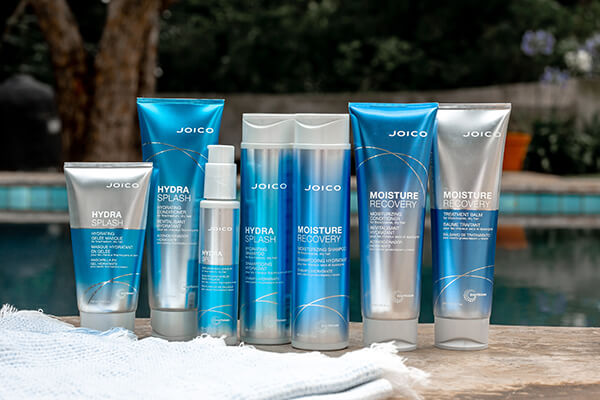 "The HydraSplash Collection is ideal if you have dry hair, as it delivers a 24-hour dose of lightweight moisture — especially important after a full day at the beach," says Richard, who recommends that fine-haired friends condition from the mid-lengths to ends only. Another good idea: Using the HydraSplash Leave-In before and after going to the beach, to combat the parching effects of sun and salt water. Bonus? "If you have natural waves, they'll look purposeful and healthy," explains Richard.
THE DEETS:
Here's how to give your fine, dry hair a drink without getting heavy: With the HydraSplash Collection – a 24-hour hydration system, including Shampoo, Conditioner, Gelée Masque, and Replenishing Leave-In treatment – hair is quenched with coconut water and nutrient-rich sea kelp for an instant transformation.
IF YOU LOVE SUMMER PONYTAILS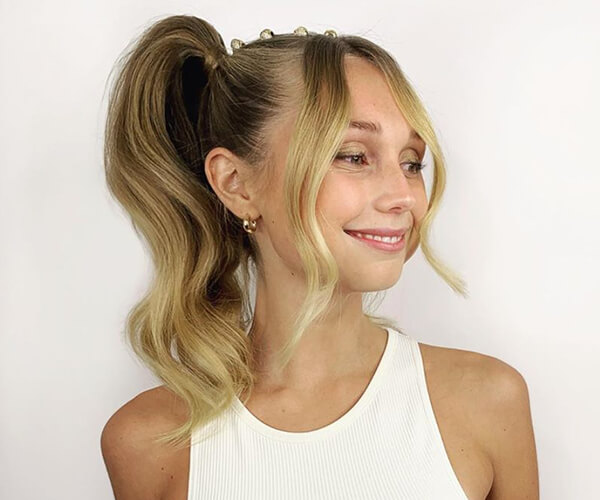 "K-PAK Color Therapy Luster Lock Glossing Oil is perfect for that extra shine and color pop – it's exactly what you need to make dull hair look gleaming and healthy." It's also Richard's favorite go-to oil when he's pulling hair back into a sleek ponytail and wants to keep tendrils tidy.
THE DEETS:
This daily hair treatment creates 150X the shine in a single drop! In addition to boosting big-time shine, it also preserves over 85% of investment hair color, and tames frizz without weighing strands down. Super nourishing African Manketti Oil, Argon Oil, and Evening Primrose Oil team up to create hair that's instantly 9X stronger; while K-PAK's SmartRelease Technology releases RoseHip Oil, Arginine, and Keratin to repair, strengthen, and protect hair from future breakage, repairing years of damage in just a single use.
If you want your beach braids to stay put
"I highly recommend braiding your hair if you're at the beach – braids look summery and keep strands neat and tidy," advises Richard. The perfect prep product for those clean braids? Beach Shake Texturizing Finisher – it delivers the kind of grip that keeps everything in place.
THE DEETS:
This seaside styling spray delivers a glam look, beachy texture, and satiny hydration in a single, transformative spray. Creating perfectly "imperfect" separation with a silky plush formula that you can play with, touch, and retouch to your heart's content, Beach Shake is formulated with Bees Wax and exotic Coconut Oil for hydration and protection from the elements.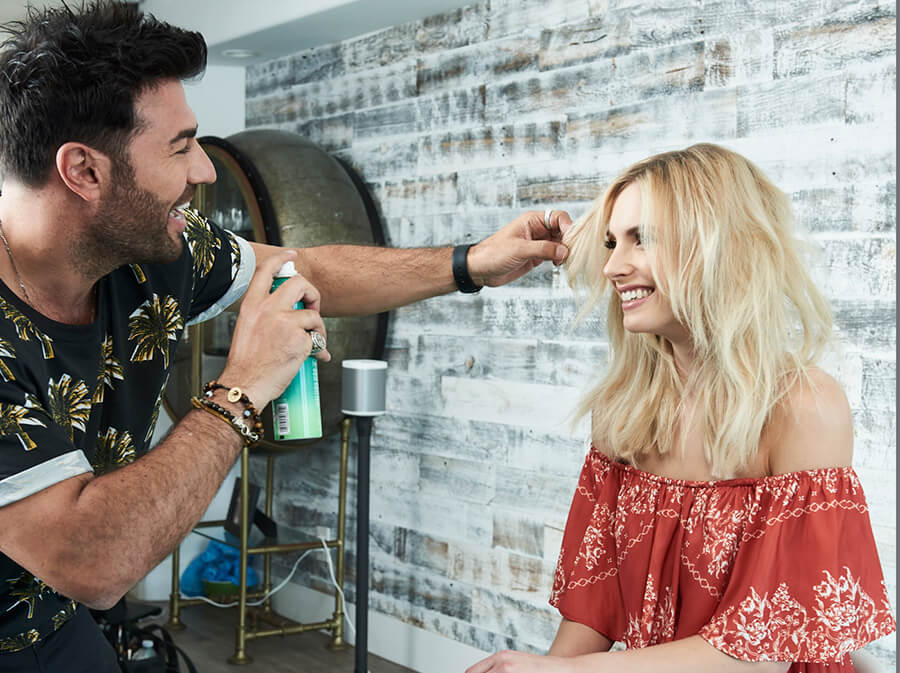 If you have coarse hair and don't want a disaster in September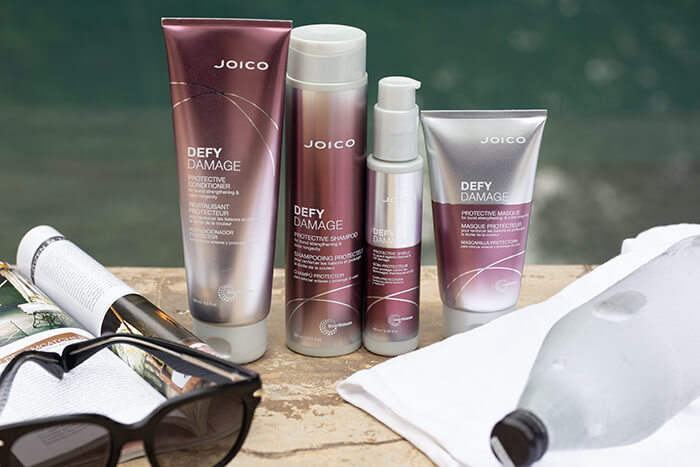 "The key here is to inject as much moisture into your hair as humanly possible – and that means using a masque at least once a week to keep hair hydrated and healthy," urges Richard, who recommends Defy Damage Protective Masque for these weekly treatments.
THE DEETS:
When it's time to dive deep, Defy Damage Protective Masque infuses each strand with a brilliant, bond-strengthening defense system that never weighs hair down. You'll see and feel the transformation on contact, with less breakage, protection from heat styling, color longevity, instant softness, and glorious shine.
If your fine-to-medium hair needs some, uh, elevation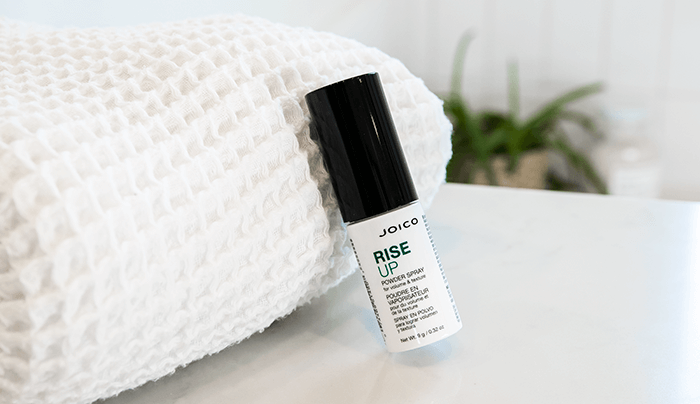 One of the coolest new ways to inject instant lift into hair that needs some oomph? With new Rise Up – one of Richard's favorite products of the summer.
THE DEETS:
Delivering immediate volume and texture in a single, breezy "puff" of product, just one pump of the unique Rise Up nozzle instantly dispenses a super-fine dose of lightweight, flexible volumizing action throughout the hair. You'll experience immediate volume and light texture at the roots – plus protection against volume-busting pollutants. Formulated with all the fundamentals to create healthy, strong, damage resistant hair.
If you want that instant summer body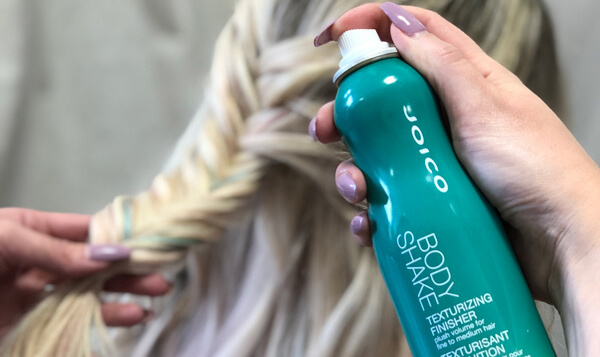 The kind that's big and fun…and sometimes, even wavy. Richard gets there with Body Shake Texturizing Finisher, which he loves because it's never stiff or sticky.
THE DEETS:
One hit of the button and the power of Body Shake becomes "abundantly" clear — delivering a bouncy fullness, pollution protection, instant lift and volume in seconds. Formulated with a high-performance combination of Rice Starch and unique Copolymers, you get malleable fullness that's super natural-looking without powdery residue. This quick-drying, last-all-day formula safeguards hair against everything from heat styling to the ravages of the environment.