AVOID DAMAGE
Without a hair appointment on the immediate horizon, it's hard to sit back and watch your color fade, your cut lose shape, and those roots appear. But your hairdresser implores you not to make the sitch even worse by damaging your hair during the waiting game. Using the Defy Damage Home Care System can help (the products are designed to strengthen hair bonds, provide a barrier to heat stylers, and allow for smooth wet combing).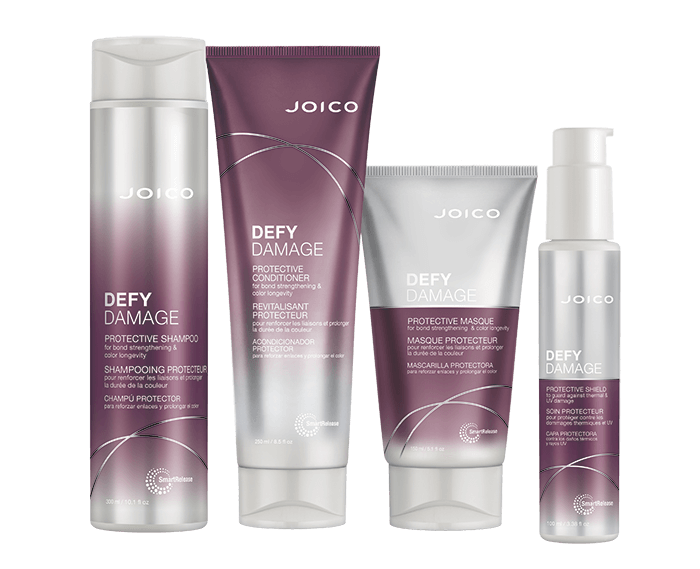 Avoiding these 3 things can help, too:
Mechanical damage
Tugging, teasing, combing, and pulling on wet hair, the time strands are most fragile.
Environmental damage
Exposing hair to brittleness, dehydration, breakage, and fading from UV sun exposure, pollution, and even pool/ocean water.
Thermal damage
Too-frequent exposure to high-temperature blow dryers, curling irons, flat irons, and styling wands.
WALK AWAY FROM THAT BOX HAIR COLOR
You may feel desperate, but the last thing you want to do is monkey with your professional, investment color; and then have to deal with major, costly correction appointments once the salon reopens. Instead, opt for this quick fix by Joico Brand Storyteller, Olivia Smalley, using Joico Tint Shot Root concealer, available in Blonde, Light Brown, Dark Brown and Black shades!
GET CLEVER WITH CAMOUFLAGE
Your hairstylist would much rather you become a creative genius and try some of these camouflage tricks to get your through the quarantine unscathed.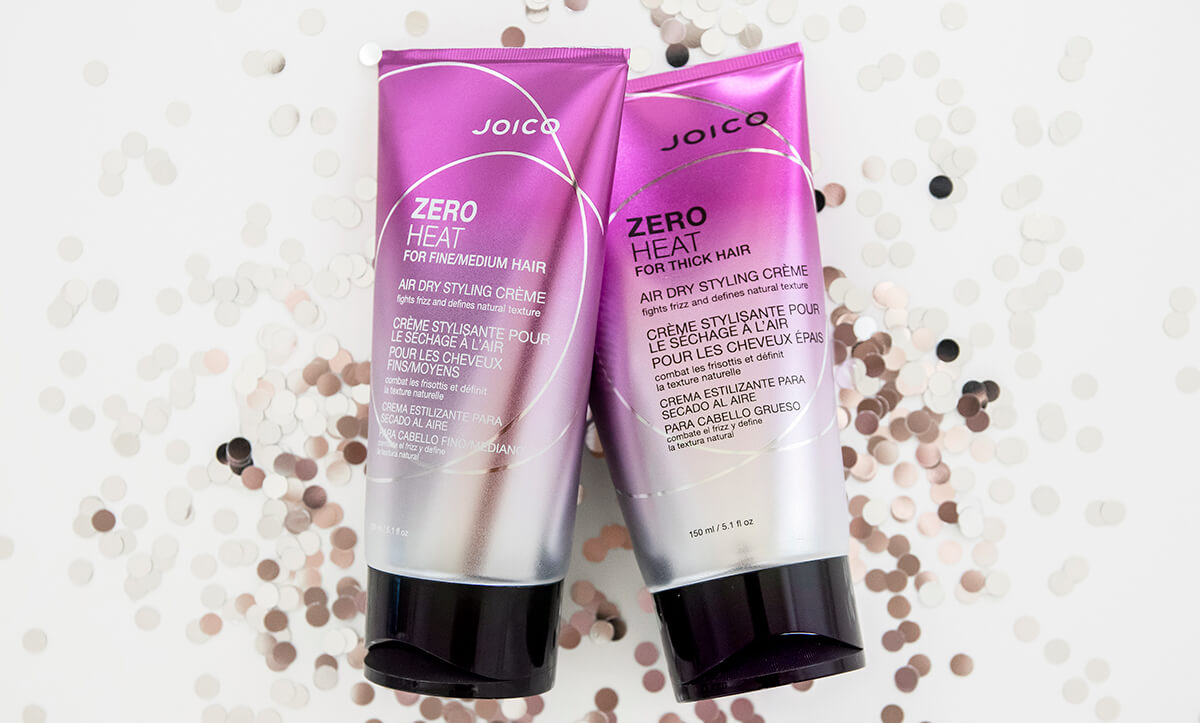 Hair that's rarely exposed to blow dryers and heat stylers isn't as prone to split ends, dryness, and other thermal styling damage that requires an (unavailable) fix from the shears. To keep low-maintenance hair looking chic and tidy without causing damage, consider using Joico Zero Heat Air Dry Crème, which polishes, controls, and enhances your hair's very own texture. Available in two targeted formulas – " fine-to-medium" for hair that needs lightweight moisture; and "thick" for coarse, unruly hair – Zero Heat boasts flexible polymers that allow you to ditch the dryer and keep your style for a full 24 hours.
THINK TWICE ABOUT CUTTING YOUR OWN HAIR
Clients going rogue with the scissors is every hairdresser's worst nightmare right now – even with something as seemingly innocuous as a bang trim. (This is especially true if you try to cut your own textured, curly, or frizzy hair while wet – these finicky tendrils tend to "shrink short" when dry.) A better bet? Temporarily keep unruly strands out of your face with a hair clip, headband, or even Joico's Power Spray Fast Dry Finishing Spray, and save the cut for later.  Bonus here: You'll have lots of new growth for your hairdresser to work with, and possibly a new style to boot.
Watch this tutorial by Joico celebrity hairstylist, Jill Buck to create your own faux bangs at home