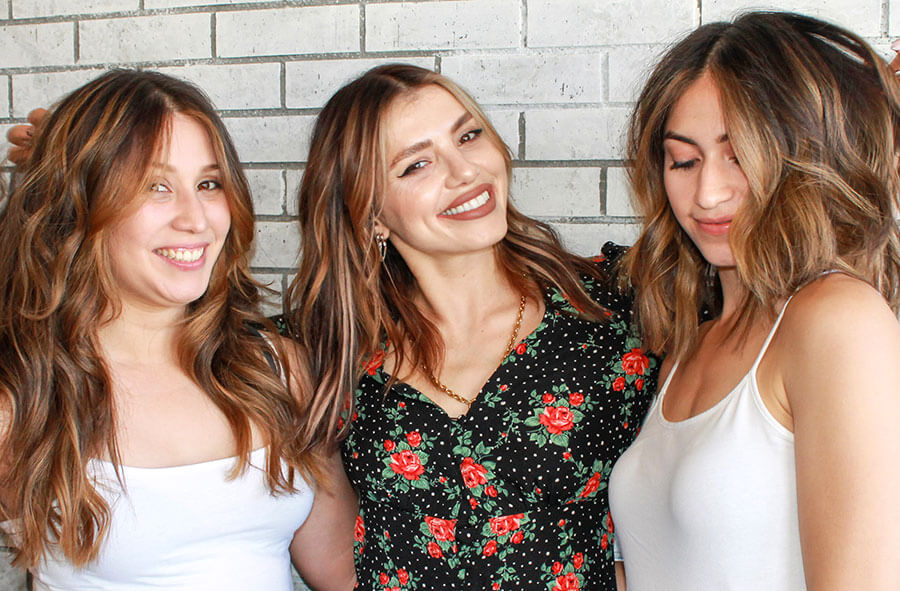 "Get The Hair Feels" Grand Prize Sweepstakes Winner: Hannah Ponce
"I've been a fan of Larisa Love's for a couple of years now," enthuses Hannah. "I think her hair transformations are beautiful and she seems like an amazing person to be around. It would be an honor to have her work on my hair. She is the definition of "girl boss.""
Those words came true for Hannah, a Cali-based psychology student and mother, who entered the Sweepstakes in the hopes of rubbing shoulders with her hair idol and getting "a badass transformation" for her currently damaged hair (thank you very much, drugstore products and daily heat styling). It also came true for her plus-one and lucky sister, Rae, who got the royal treatment as well. As the magic unfolded in the studio, we pulled both Hannah and Larisa aside for some real-time scoop and background on the transformation at hand….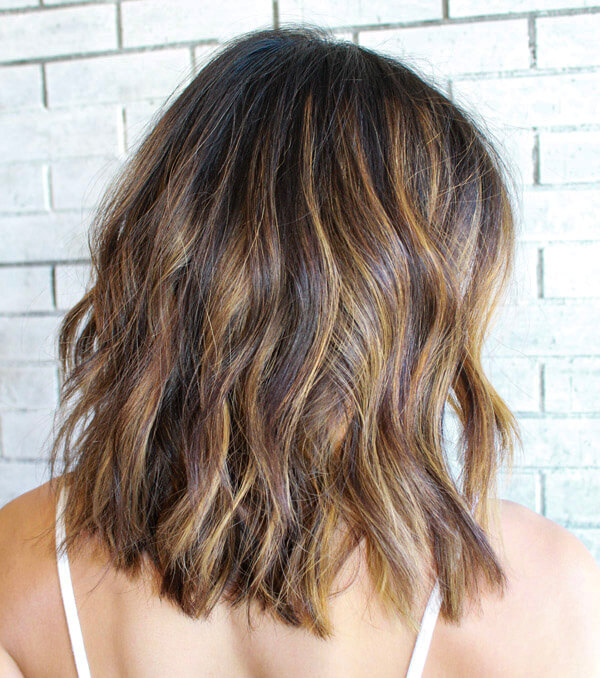 JOICO: What was the inspiration behind the big chop?
LARISA: She's a mom; she needs something low maintenance and needs a mommy makeover. I went with the dramatic cut and color for a full transformation.
JOICO: Why did you use this specific technique?
LARISA: Because she has dark brown/black hair, we wanted something that would create back-to-back highlights to bring as much brightness as possible. The "Power Bang" name is the perfect accompaniment: It creates a strong fringe and pulls that brightness and boldness to the front.
JOICO: Who's the best candidate for this combo?
LARISA: Anyone who wants a dramatic transformation. This can be used for long hair or even someone who has a bob.
JOICO: You mentioned that Hannah's a working mom. Would you consider this look low maintenance?
LARISA: Yes…as long as we leave a natural base. There's a lot of depth and dimension, so hair is dispersed very naturally. But even with low-maintenance looks, it's important to come in every three months to keep up with the tone and color. In the salon I highly recommend using the Defy Damage Home Care System after the salon to protect hair bonds and preserve the health of the hair.
JOICO: So exciting that you won the sweepstakes! Tell us what you were thinking when you and Larisa discussed the dramatic cut and color…we saw that you brought pictures with you for inspiration.
HANNAH: It was a big change; and at first, I was scared to go short. But once we talked about the coloring, and I showed her the picture, I put all my trust in Larisa to make it better…and I figured now is the perfect time for a transformation!
JOICO: Your hair looks very natural and it's so long!
HANNAH: I've actually never had short hair OR blonde hair, so this was a dramatic for me. I wanted to try something new and figured this was such a great opportunity to take the leap. I've only colored my hair very minimally in the past…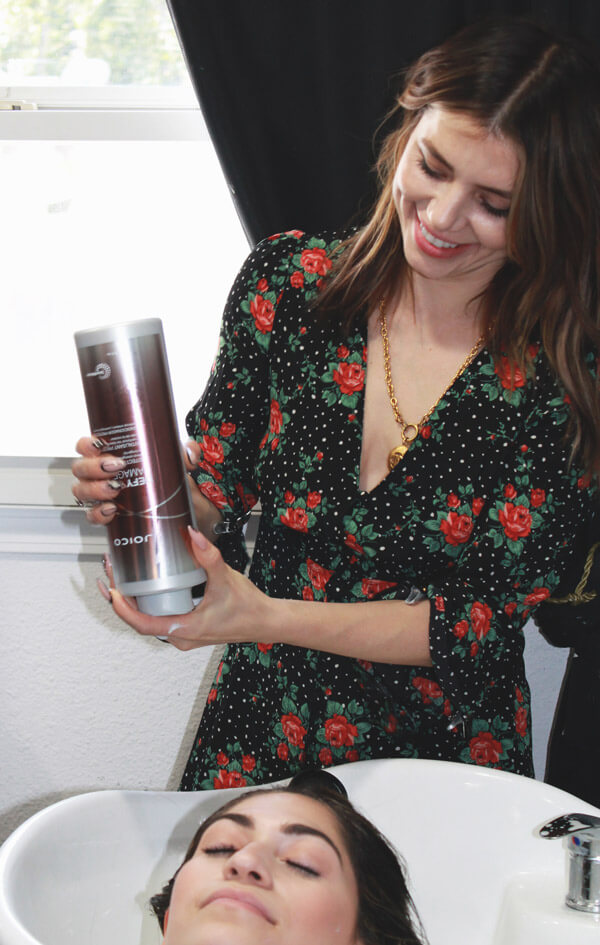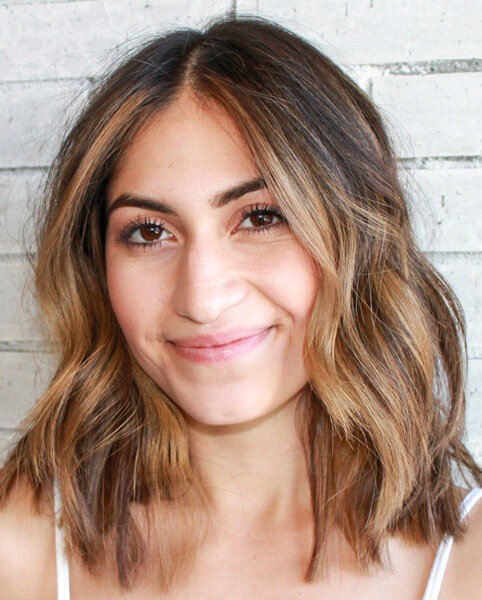 JOICO: Tell us how you initially heard about the sweepstakes?
HANNAH: I found out about it through Larisa's Instagram. I actually entered in the sweepstakes close to the last minute, so you can imagine I was THAT much more shocked to find out that I won. This is such a unique opportunity and I am beyond excited to receive a transformation from the best in the game!
JOICO: How long have you followed Larisa, and how did you first become acquainted with her?
HANNAH: I've been following Larisa for years! I'm very into hats, and have always loved finding different hat makers and inspiration. She has such a great sense of style and her transformations are always so amazing – I love watching them.
JOICO: You mentioned you're a huge Joico fan. Tell us about your first experience with Joico products….
HANNAH: Just recently, when I tried the Defy Damage Home Care System. Needless to say, I was instantly hooked! My hair has never been healthier and has never looked better – I can confidently say I will use Joico products forever.
Grand-Winner Hannah's Formula
FORMULA
Defy Damage ProSeries 1 Bond-Protecting Color Optimizer Spray
Blonde Life Free Play Clay Lightener starting with 15 Volume LumiShine Developer working up to 40 Volume LumiShine Developer in 5 Volume increments
Tone with Blonde Life Quick Tone Liqui-Creme Toners in Sand and a dash of Violet mixed with 5 Volume LumiShine Developer
Defy Damage ProSeries 2: Bond-Strengthening Color Treatment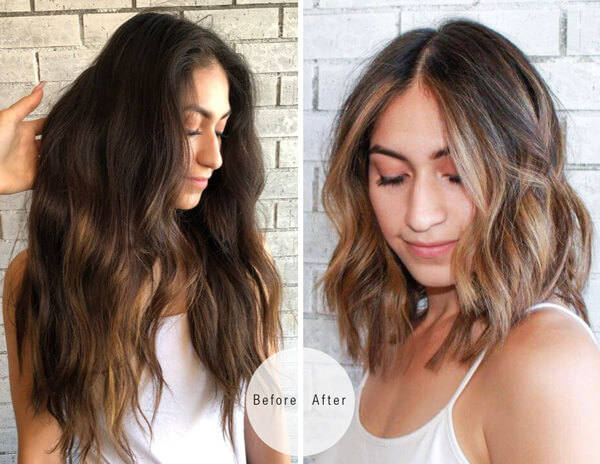 Guest Winner Ariana's Formula Technique
Technique: FreeHand Balayage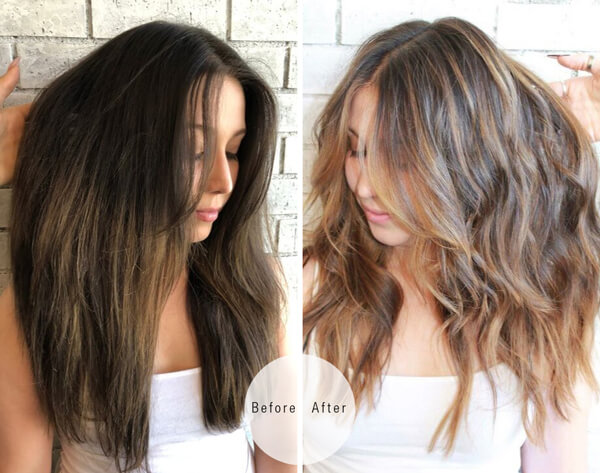 FORMULA
Defy Damage ProSeries 1 Bond-Protecting Color Optimizer Spray
Free Play Clay Lightener with 30 Volume LumiShine Developer working up to 40 Volume LumiShine Developer
Tear Drop Toner: LumiShine Demi-Permanent Liquid 6NA + 6N with 5 Volume LumiShine Developer
Mids and Ends Toner: LumiShine Demi-Permanent Liquid ½ 10NWB + ½ 8N + 5 Volume LumiShine Developer Defy Damage Pro Series 2 Bond-Strengthening Color Treatment