1: Camouflage with clever styling
"When working with gray hair, I love to use volumizing products, like JoiFULL Volumizing Styler, for lift and body," says Cherry. "When the hair is elevated rather than flat, it can hide any new growth coming in." Larisa also likes to part hair in the opposite direction from where it naturally lays in order to create extra lift.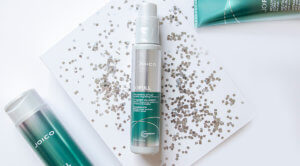 2: Break out the dry shampoo
The launch of Joico's New Weekend Hair Dry Shampoo (available this November) is just the tool you need to keep gray at bay! Our new formula is designed to create movement and clean, airy volume. "The more hair moves and the less greasy it is, the less visible the gray," explains Larisa. Keep your eye out for the new launch, you won't want to miss it!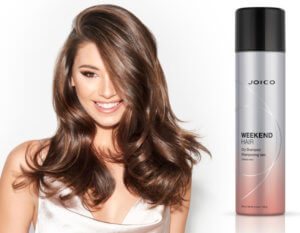 3: Cocktail your products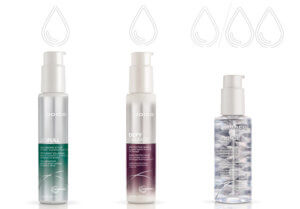 4: Use a targeted color line
LumiShine's New YouthLock Color Series is stocked with collagen – designed to instantly turn back the clock by infusing hair with authentically youthful blonde and brunette tones, while offering 100% gray coverage.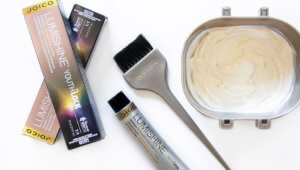 5: Go blonde
"Gray strands are always more noticeable on darker hair; in fact, blondes often think they don't have gray hair until it's heavy because it blends so much better," says Cherry.
6: Change up your cleansing routine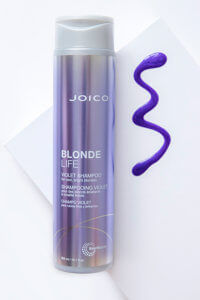 7: Get creative with color
"When working with hair that is a level 6 or lighter, I like to add lightness around the face and top of the head," explains Cherry, who says this technique camouflages and softens any new gray growth coming in. With clients level 6 and darker, she keeps the highlights on the interior of the hair to avoid a strong line of demarcation.
8: Give hair a health overhaul
Gray hair is notoriously coarse, wiry, dull, and dry. Which is why the Defy Damage ProSeries 1&2– with bond-building technology — plays a crucial role in changing the appearance of those strands and keeping them covered. "Use Defy Damage ProSeries 1 Bond-Protecting Color Optimizer Spray prior to chemical services for 5X shinier hair; then use Defy Damage ProSeries 2 Bond-Strengthening Color Treatment afterwards to ensure 80% longer-lasting color results," advises Larisa.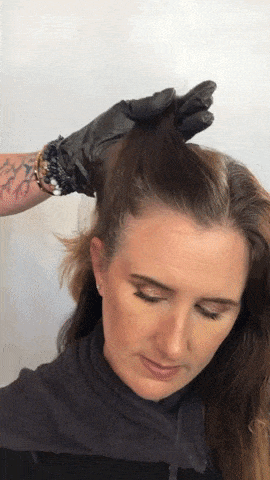 9: Meditate
Sure, heredity plays a huge role in the gray-hair game, but stress speeds up the race – making a great case for self-care and stress-busting activities, like meditation, exercise, and good sleep habits. "Anxiety in the body can bring on gray hair sooner than it would normally appear," explains Larisa.