#HAIRGOALS
We can't think of a better time to set some healthy hair goals for the year ahead. What's more, we're going to help you achieve every single one! From tackling frizz to faded hues and everything in between, here's your 2021 guide to getting gorgeously healthy hair for the next 12 months….
#hairgoal: lots of shine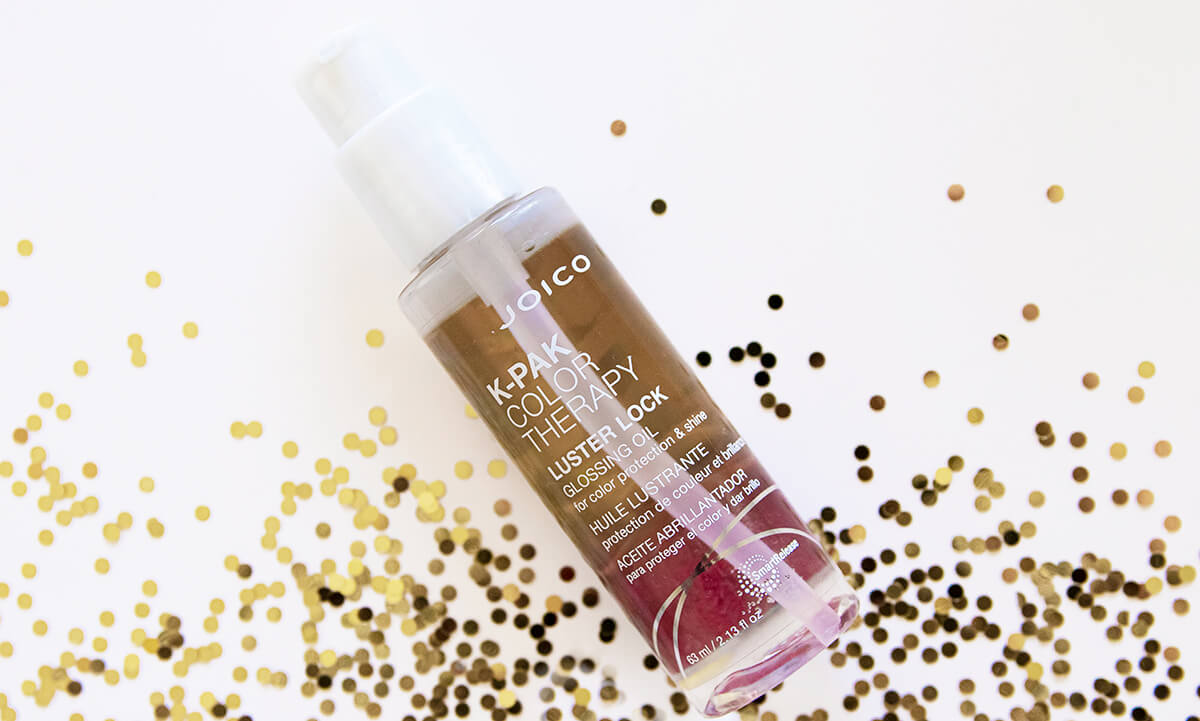 Choose: K-PAK Color Therapy Luster Lock Glossing Oil
Need a brilliant styling solution for dull, damaged hair that works in an instant? This protective, reparative hair treatment creates 150X the shine in a single drop, preserves over 85% of investment hair color, and tames frizz without weighing strands down. Super-nourishing African Manketti Oil, Argon Oil, and Evening Primrose Oil team up to create hair that's instantly 9X stronger; while K-PAK's legendary SmartRelease Technology releases Rose Hip Oil, Arginine, and Keratin to repair, strengthen, and protect hair from future breakage, repairing years of damage in just a single use. Perfect for all hair shades – even brunettes and dimensional looks.
#hairgoal: no more frizz
Choose: Humidity Blocker Protective Finishing Spray
When you're tired of having all your elaborate styling, flat-ironing, and blow-drying work go up in a poof of frizz every time you walk out into the weather, Humidity Blocker deposits a 24-hour invisible barrier against unruly strands, static, pollutants, and even hair-dulling sulfates and parabens. Spray it on right before you head outdoors and seal in gorgeous hair for the day (and night).
#hairgoal: stay away from heat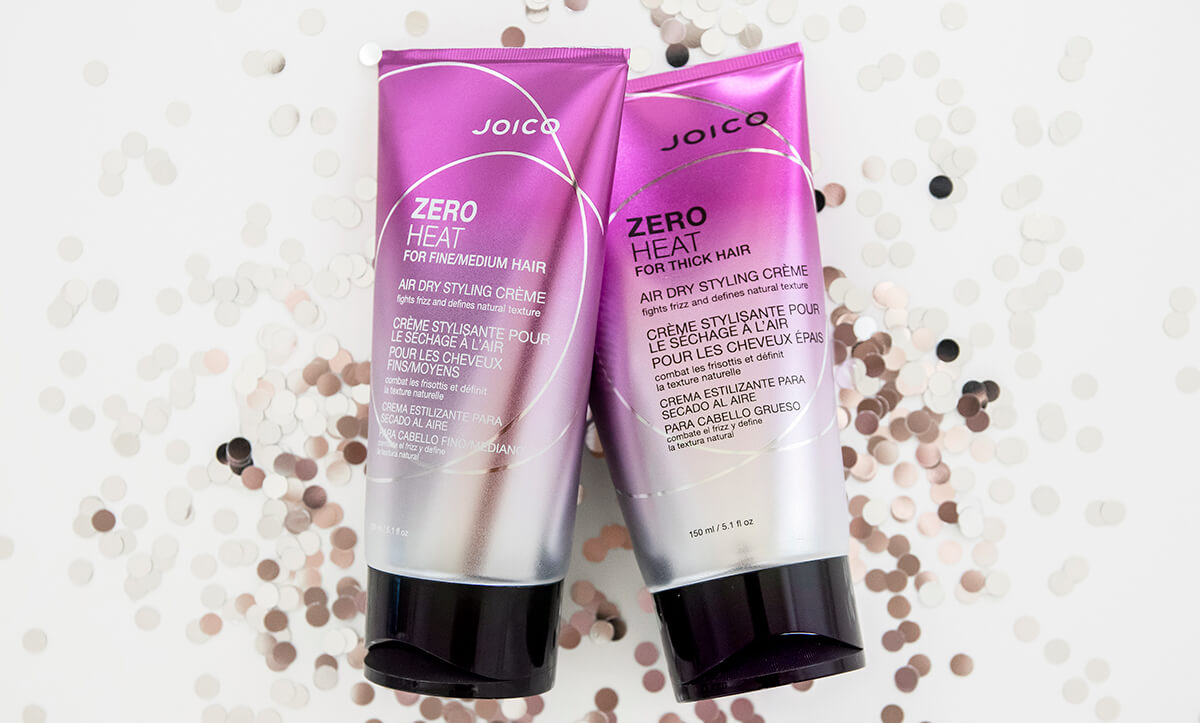 Choose: Zero Heat Air Dry Crème
This totally personalized styling solution lets you ditch the damaging dryer, while polishing, controlling, and enhancing your hair's very own texture. Available in two targeted formulas –" fine-to-medium" for hair that needs lightweight moisture; and "thick" for coarse, unruly hair – Zero Heat creates a "done" look that's never sticky or crunchy.
#hairgoal: keep my red…RED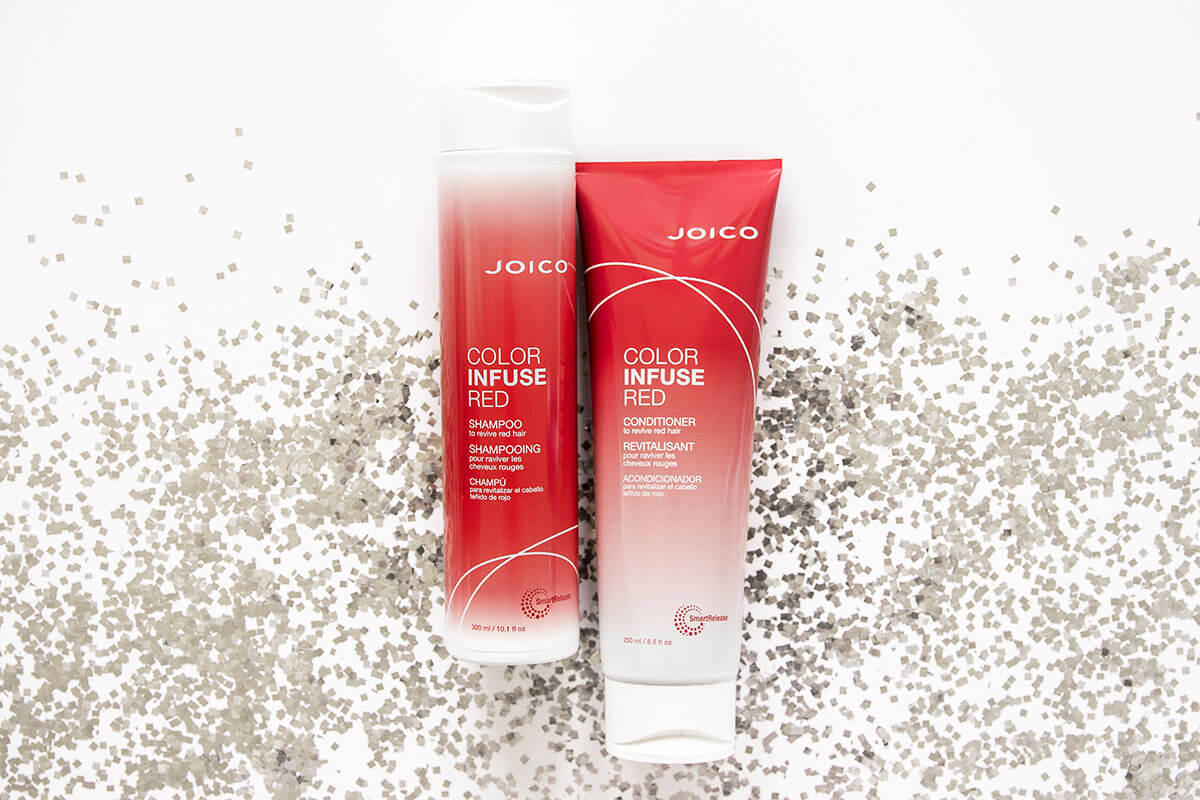 Choose: Color Infuse Red Shampoo and Conditioner
Red may be the color that turns heads faster than any other; but, unfortunately, it's also the color that fades the fastest, too. Color Infuse Red Shampoo gently removes impurities, while infusing hair with rich color that keeps your ginger going strong. Pair it with Color Infuse Red Conditioner and you have a nourishing, ruby cocktail that moisturizes, protects, and soothes your hue with those deep, rich red tones.
#hairgoal: stop getting fried, split ends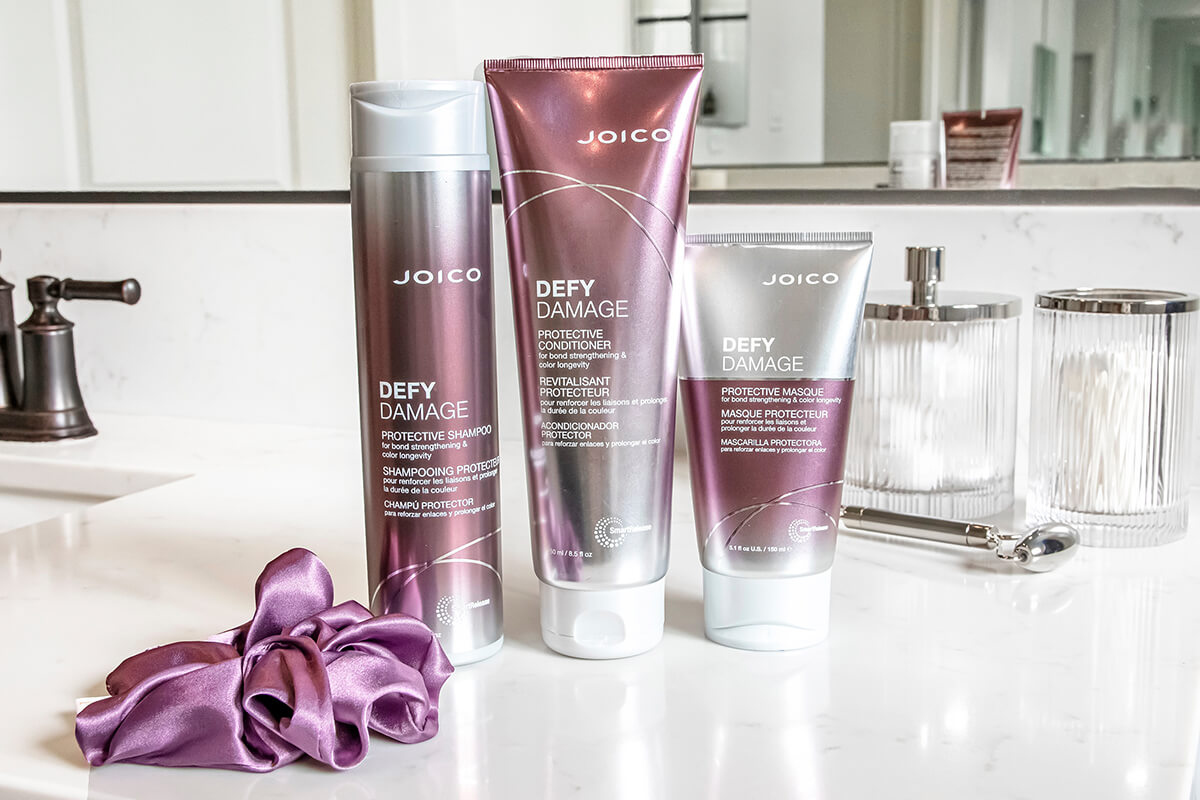 Choose: Defy Damage Protective Shampoo, Conditioner, and Masque
This collection is a game-changing treatment strategy that protects all hair types from the ravaging effects of daily heat styling, UV exposure, and environmental pollution, resulting in 80% less breakage, and visible healthy results after just one use. The breakthrough formula actually strengthens hair bonds for a healthy transformation you can instantly see and feel. The secret? Key ingredients — Arginine, Moringa Seed Oil, and a Protective Lipid — team up with Joico's SmartRelease Technology, a one-of-a-kind liposome delivery system that continuously releases powerful Rose Hip Oil, Arginine, and Keratin.
#hairgoal: treat my blonde with TLC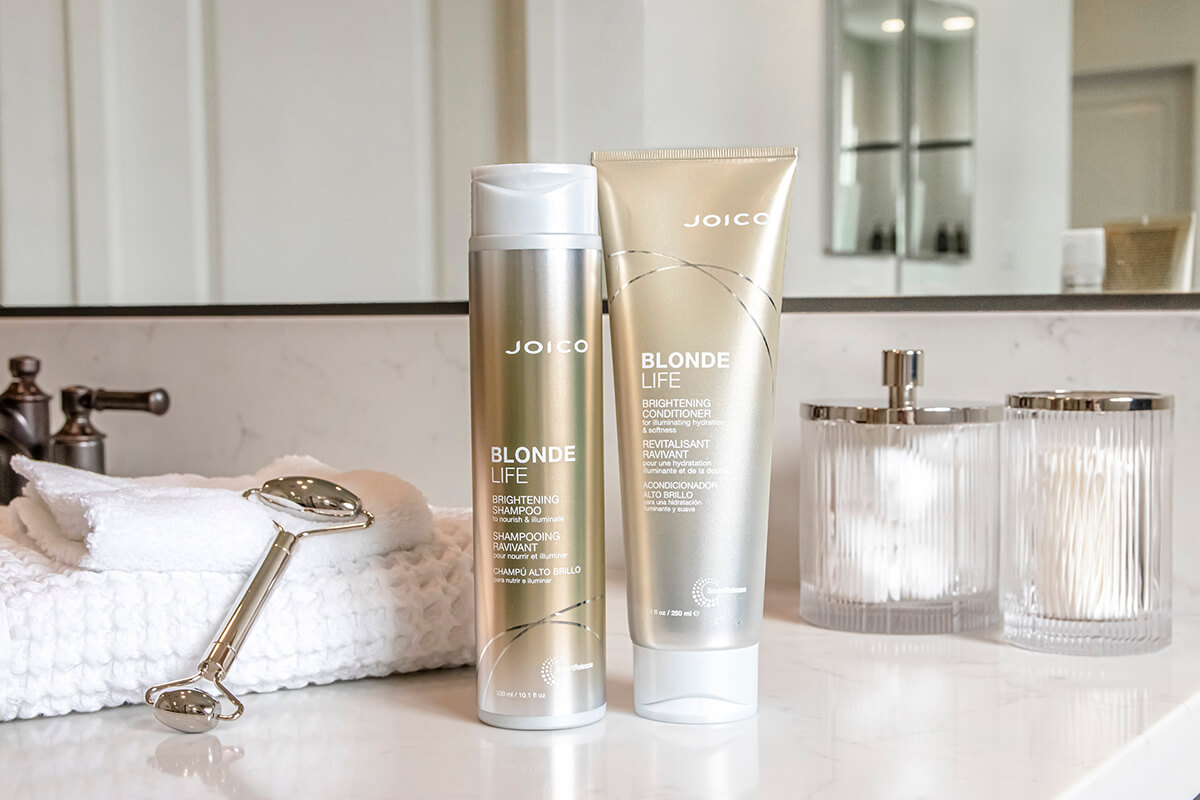 Choose: Blonde Life Brightening Shampoo, Conditioner, and Masque
Blonde deserves to be nurtured and pampered; and this collection – specially formulated to keep pale hair healthy and on point – incudes a brass-neutralizing, sulfate-free cleanser that instantly kicks unwanted yellow tones to the curb. With powerful ingredients that fight frizz, your blonde hair becomes bright, brilliant, and gleamingly gorgeous. The conditioner hydrates highlighted blonde hair without weighing strands down, thanks to an exotic blend of rich Tamanu and Manoi oils; delicate strands are treated to maximum shine, frizz-fighting power, and gleaming, on-tone blonde that combs through like a dream. And used once a week, Blonde Life Brightening Masque amps up the gleam factor by banishing unwanted trace minerals that can lead to dullness and yellow tones.
#hairgoal: ditch my dry, parched 'do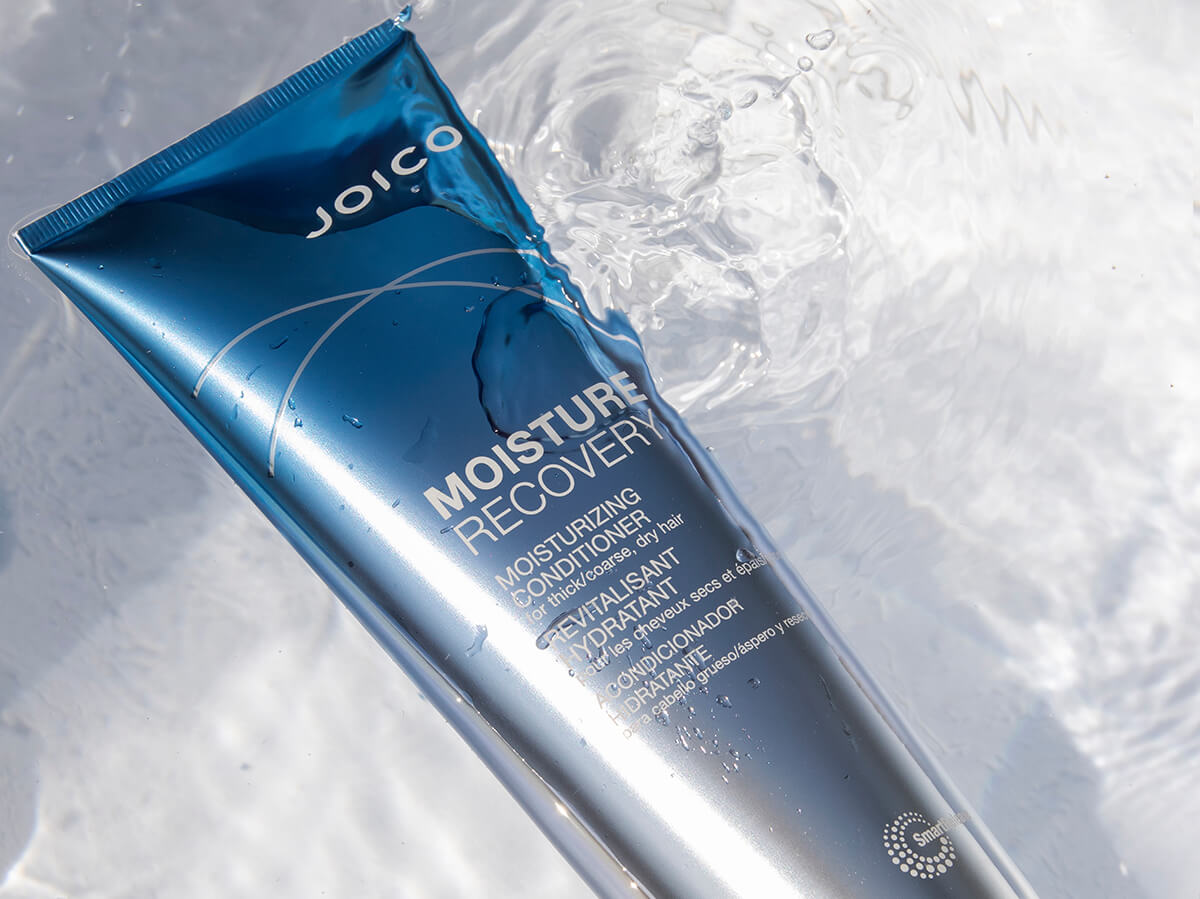 Choose: Moisture Recovery Shampoo, Conditioner, and Treatment Balm
These deeply nourishing products provide serious hydration for dry, parched, coarse hair. The transformative ingredients in this marine-based trio offers hair an instant overhaul – resulting in nourishing hydration, manageability, softness, protection, and a healthy shine for a full 24 hours. Each product — Shampoo, Conditioner, and Treatment Balm — is formulated with Sea Kelp and rich Jojoba Oil, designed to lavish strands with intense moisture, instantly transforming the appearance and feel of thick, dehydrated, coarse hair.
#hairgoal: preserve my salon color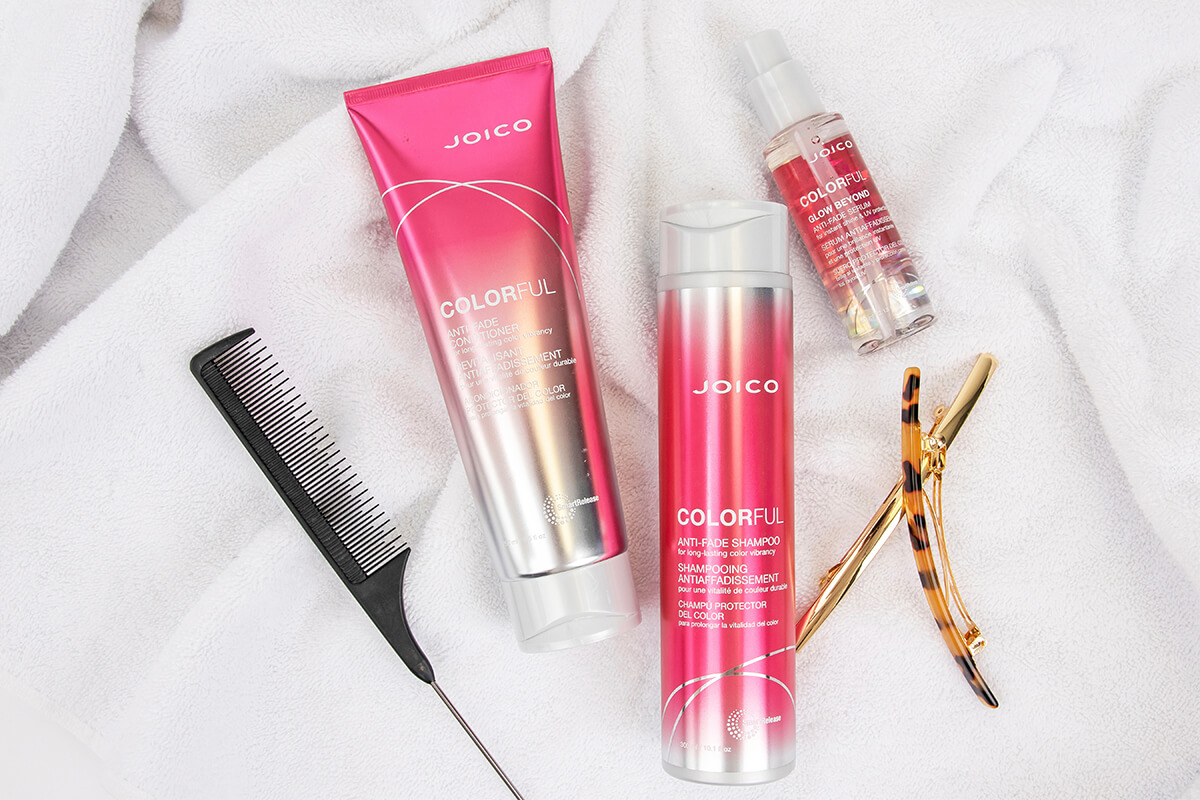 Choose: The Colorful Collection
You've invested in beautiful salon color – but unless you protect that purchase, you risk washing it right down the drain. The super-charged Colorful Collection features a trio of products specifically formulated to preserve fierce, fabulous, vibrant color, long after you leave the hair salon: Stocked with nourishing, sulfate-free ingredients like Camellia Oil and Pomegranate extract, it boasts our exclusive Smart Release Technology that continuously releases Rose Hip Oil, Arginine, and Keratin to repair, strengthen, and protect hair from the cumulative effects of daily styling.