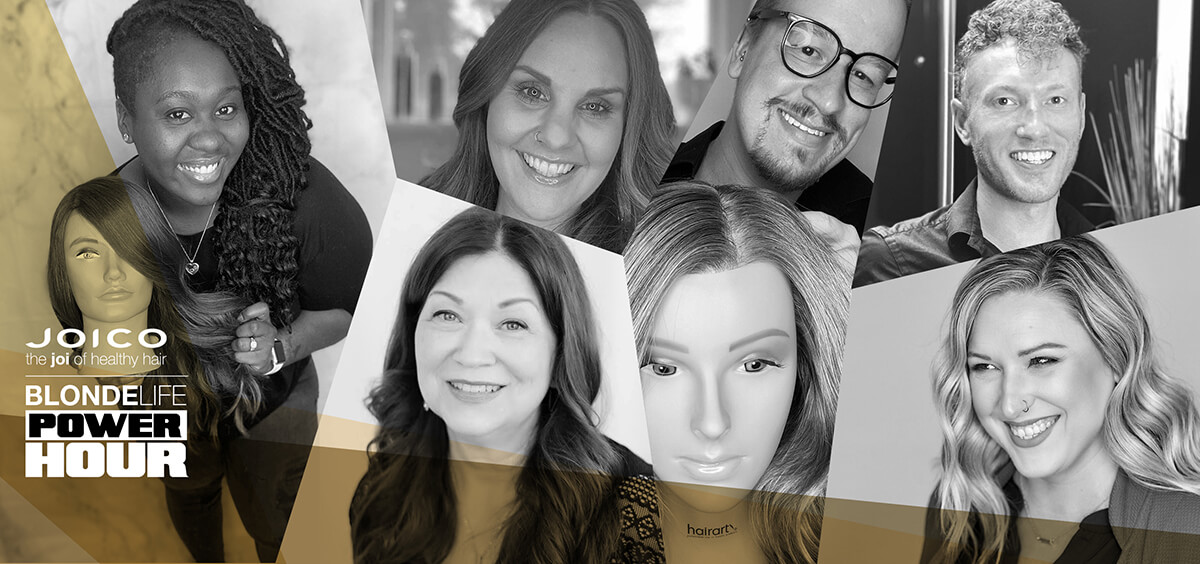 Instructor: Leticia McKay
Date: January 24th, 2022
Time: 9:00 AM PST
Instructor: Kyle Miller
Date: March 7th, 2022
Time: 9:00 AM PST
Instructor: Diana Pickett
Date: April 18th, 2022
Time: 9:00 AM PST
Instructor: Kyle Miller
Date: May 23th, 2022
Time: 9:00 AM PST
Discover Blonde Life by Joico! Learn how to create head-turning, damage-free blonde looks, with the Blonde Life lightening and haircare portfolio.
In this class you'll learn how to lighten, brighten, and gloss your blondes to perfection, with unique formulas, and placement techniques. Learn the on-trend application and blending effects that offer gorgeous, predictable, and shiny results for each client.
Master the Blonde Life delivery system in this interactive Power Hour with passionate Joico educators.
Reimagine your Blonde Color Service Menu
Innovative Salon Business Tips for Upselling Blonde Services
Discover the Ultimate Timesaving Toners
Bump Up Your Clients Blonde Brilliance with Haircare
RSVP NOW
Fill out the form below to receive event details and lesson password.