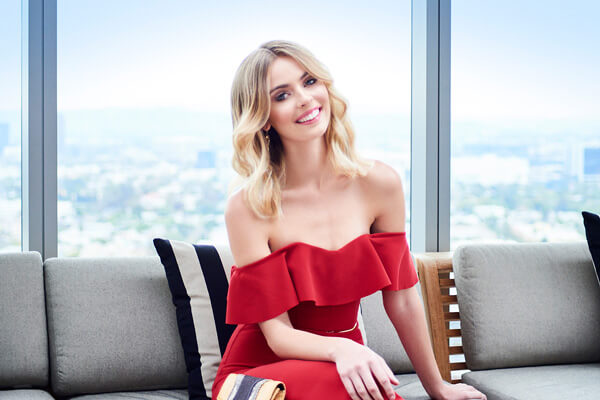 OBSERVE THE CONDITION OF YOUR HAIR
We the people say it's high time to take a good, up-close look at your mane event. What do you see? Dryness? Split ends? Frizz? Dull color? Time to free yourself from all that damage and put a plan in action.
FLAG A PROBLEM
You're seeing parched strands…so revel in the fact that there's an immediate solution: Defy Damage Protective Masque works in just 5 minutes to rebuild broken hair bonds, and deeply replenish moisture and strength without weighing hair down.
TAKE SOME LIBERTIES WITH PRODUCT
It's high time you indulged yourself with a regimen designed to protect and defend each strand of hair. K-PAK Luster Lock Instant Shine & Repair Treatment for color-treated hair provides deep repair, illuminating shine, and serious brush glide power.
SHOW YOUR INDEPENDENCE
From daily cleansing and heat styling. Limiting your shampoo-and-blow-dry routine to no more than three times a week goes a long way towards restoring hair's strength and shine. For those days in between, reach for Instant Refresh Dry Shampoo to get you through those flat days.
TAKE SOME STAR ADVICE
Superstar colorist and Joico Brand Ambassador, Larisa Love, knows a thing or two about protecting vibrant, fun, happy hair. Her best trick of the trade? Integrating new Defy Damage Home-Care System into your beauty routine. This parade of protective products fight the ravages of daily heat styling, UV exposure, and environmental pollution…all the elements that can lead to lackluster locks.
ENJOY A FIREWORKS SHOW OF COLOR
The instant way to fight the fade and add hot shades? Our super-nourishing Color Intensity Color Butters. They deposit bold pops of color on pre-lightened hair, reducing breakage and refreshing vibrancy for up to 10 shampoos. Try our the Red Rouge or Blue Bleu shades for a truly patriotic show of creativity.
TRY A BANNER WAY TO BRING OUT SHINE
Blonde Life Brilliant Glow Brightening Oil puts a powerful spotlight on lightened hair! You'll ooh and awe as you watch it instantly rev up radiance, while nourishing and protecting each delicate strand with a megawatt gleam.
EXPERIENCE AN EXPLOSION OF TEXTURE
The party's on and you're looking for that glam, beachy, touchable texture, satiny hydration, and perfectly "imperfect" separation. Well, stop the music: With Joico Beach Shake Texturizing Finisher, you get all that, plus the ultimate vacation from those stylers that leave behind a dry, salty finish.