Instant Refresh
Dry Shampoo
We sooo get it: There are days when a full-on shampoo just doesn't make the schedule. Or days when your hair just needs a little something-something… even if it's merely the scent of a freshly-washed coif. The answer, invariably, is our Instant Refresh Dry Shampoo…magic-in-a-can that literally brings hair back to life in seconds, zapping the greasies, and creating the same kind of volume you get after a wet wash.
Here's Why You'll Love It
Instantly freshens up day two hair
3.2 out of 5 stars (based on 9 reviews)
This is the BEST dry shampoo I have ever used! No powder residue and smells light and fresh!
Directions: Apply it in layers, starting at the scalp (the old, turn-your-head-upside-down move works wonders here). You'll be blown away at the volume… no dryer needed.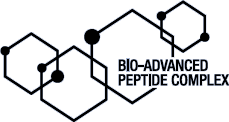 Aluminum Starch
Absorbs excess oil, allowing the product to brush out easily without residue.
Willow and Manuka Extracts
Leave hair soft and shiny for a just-washed look.
Terrible. Honestly I think this is the worst hair product I've ever used – I'm not sure how it made it through product testing because it truly does not work. My hair was left feeling super greasy and heavy.
This is my go to every time! I love the smell and it makes my hair look and feel awesome without weighing it down in between washes.
I have naturally blonde hair that is very fine in texture. I've been told by numerous stylists not to wash it daily. Since I've stopped doing that, I've tried at LEAST a dozen brands of dry shampoo. Joico is definitely one of my absolute favorites! The scent is AMAZING, the performance is well above "average" and the price is quite reasonable. Overall, I would definitely recommend this product.