OUR "FAVOURITE" HAIR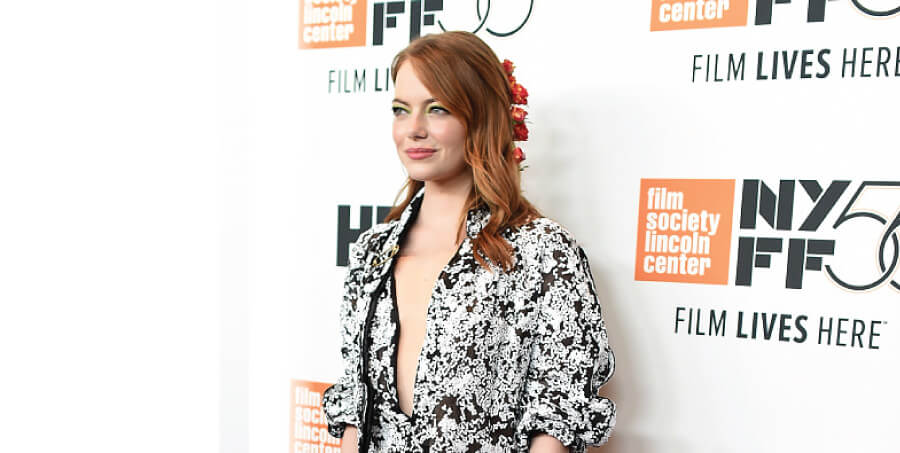 Emma Stone's hot new film, The Favourite, may be set in 18th century England, but the hair that Joico Guest Artist, Mara Roszak, created for the actress's NYC premiere was pure modern fun! And we have all the how-tos for you…right down to the bobby pins. (Spoiler alert: It's gorgeous.)
THE SCOOP
Create "Fall Fashion Fun Hair" with Joico products for Emma Stone at the premiere of The Favourite in NYC.
THE THINKING BEHIND THE LOOK:
"Favorite" was the theme of the evening in more ways than one, says celebrity hair pro, Mara Roszak. "I'm completely obsessed with the look I created for Emma's premiere. It's one of my favorites!"
It seems the actress was equally excited about the concept, which made Mara's task really easy. "Emma's hair was down, wavy, and really pretty; so I ran a thin, floral wire through it. I actually went to the flower shop, and I bought these little red roses with beautiful striping throughout each petal, and she loved those. I ended up roping these tiny bud roses all throughout her hair, so some of them were kind of dangling delicately." The backdrop for this floral bouquet? Beautiful, soft waves. "So gorgeous," says Mara.
COPY EMMA'S STYLE: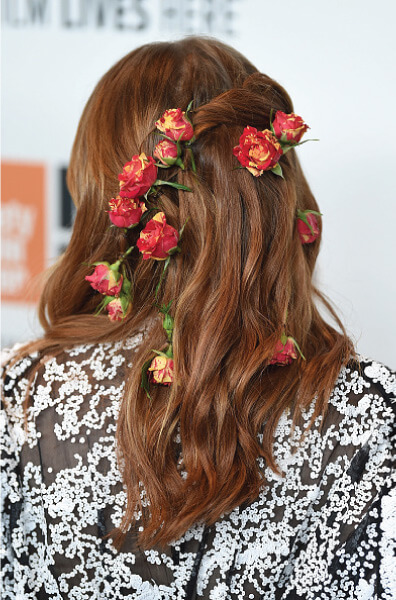 Step 1: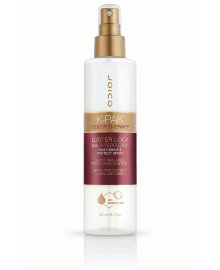 Start with a beautiful blowout. Apply K-PAK Color Therapy Multi Perfector Spray on damp towel dried hair — especially to mid-lengths and ends. It will give you soft, strong, tangle-free hair with a healthy, brightening glow.
Step 2:
Before beginning the blow dry, apply Power Whip Whipped Foam to the roots of the hair. Part hair to one side. Then, dry hair with a medium round brush, turning the bristles to get a smooth look, and creating a great base for the style.
Step 3:
Step 4:
Use two curling irons to create texture: 1-inch barrel for the top section of the hair; and 1 ¼-inch barrel for underneath her hair. This delivers softer-looking waves with a variance in texture
Step 5:
Add Body Shake Texture Spray for volume. Then, take the side with less hair (pulling it up and off the back), and pin it up to create a bit of detail on one side of the ear. Secure with bobby pins.
Step 6:
Next, snip some fresh roses, leaving a half-inch stem on each one; and wrap them with a thin brown-colored hair wire. (Available at most craft stores; Japanese bobby pins work, too.) This helps you secure the flower to the hair.
Step 7: