The vision: Aspiras took the look down memory lane by channeling a Holly Go-Lightly-esque style for Gaga's big night at the Oscars. Softness around the face gave this Audrey Hepburn re-do a feminine, modern vibe.
You'll need: Blonde Life Violet Shampoo, Weekend Hair Dry Shampoo, Power Spray Fast-Dry Finishing Spray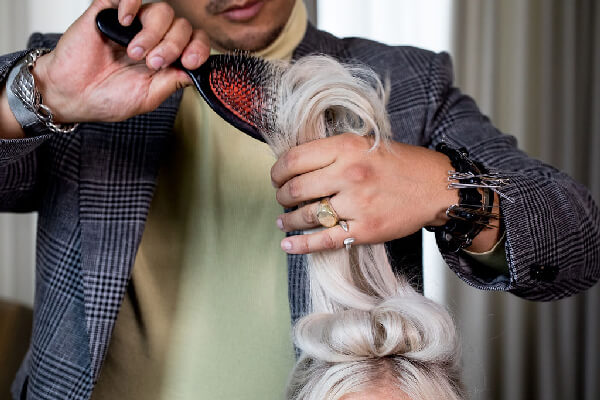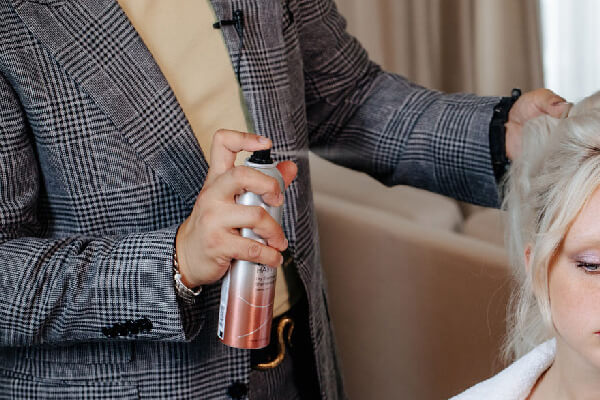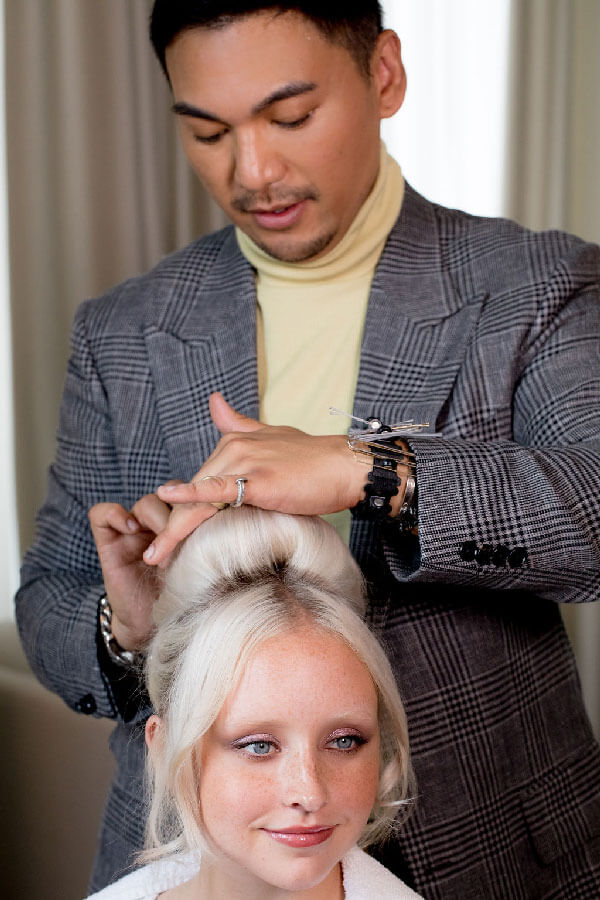 The DIY Deets:
Prep hair with shampoo and conditioner. "I always start with fresh, clean hair. To keep Gaga's hair brighter and lighter, I use Blonde Life Violet Shampoo."
Section hair into two halves, one from the top of the crown and one from the nape of the neck. "Updos can be difficult at times, but they can also be fairly easy," Aspiras explains. "Take two sections in half of the head, and start at the back and roll it up, and clip it and pin it."
Add Weekend Hair Dry Shampoo as you style. "When you're putting hair up, it adds grit and texture so that it holds better and the pins don't slip out."
Using a boar bristle flat brush, tease sectioned hair and begin to build it upward. "Basically, what we did with Gaga's hair for the Oscars was that we added different shapes and sizes to her head." He went on to explain they did it so when she turned around and was taking pictures on the carpet, her hair could be seen from different angles.
Layer hairspray through the hair. "As you're going along, you're layering on a little bit of Power Spray Fast-Dry Finishing Spray to clean it up," says Aspiras.
LOOK #2: A lived-in, urban, "roadie" vibe with lots of texture and volume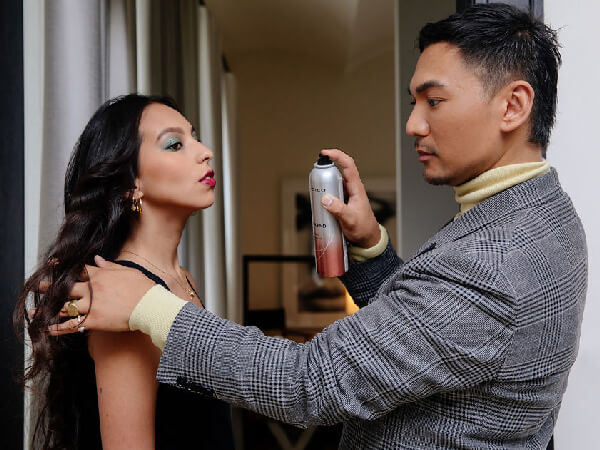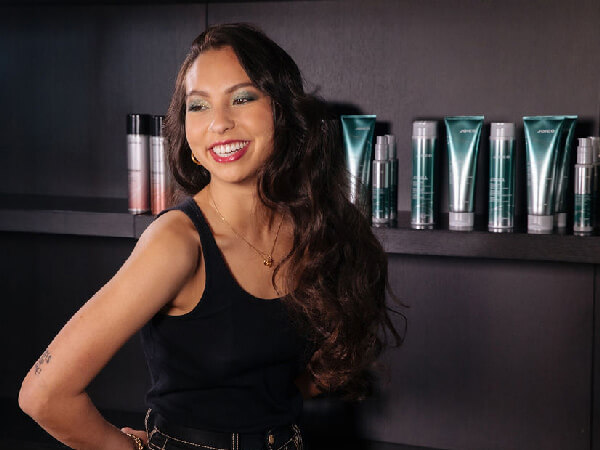 The DIY Deets:
Start with JoiFull Volumizing Shampoo and Conditioner. "I like to start with clean hair. This amps hair up and keeps the fullness and style so it lasts all night long."
Apply the secret weapon: JoiFull Volumizing Styler. "We change Gaga's hair quite often. Her real hair, her wigs, that can take a toll. The JoiFull Volumizing Styler helps to protect your hair from heat, while it keeps the volume and the texture. It has 24-hour style retention," Aspiras explains. He applies a couple of pumps from root to end on damp hair.
Whip out the blow-dryer and boar-bristle paddle brush. Dry hair while running the brush through damp strands.
More JoiFull Volumizing Styler, please. After a few additional pumps, Aspiras begins to separate hair into sections to prep for curling.
Time to make the curls. Curl each section of hair away from the face, and then pin them up so they cool in place with perfect hold.
Unleash those curls. Aspiras unpins the curls that were resting at the top of the head, and blows them out with a blow-dryer to break them up. "Gently use a large-tooth comb to keep the wave of the hair."
Add a little grit. Weekend Hair Dry Shampoo helps maintain the hair's texture and volume. "It gives you more of that undone finish."