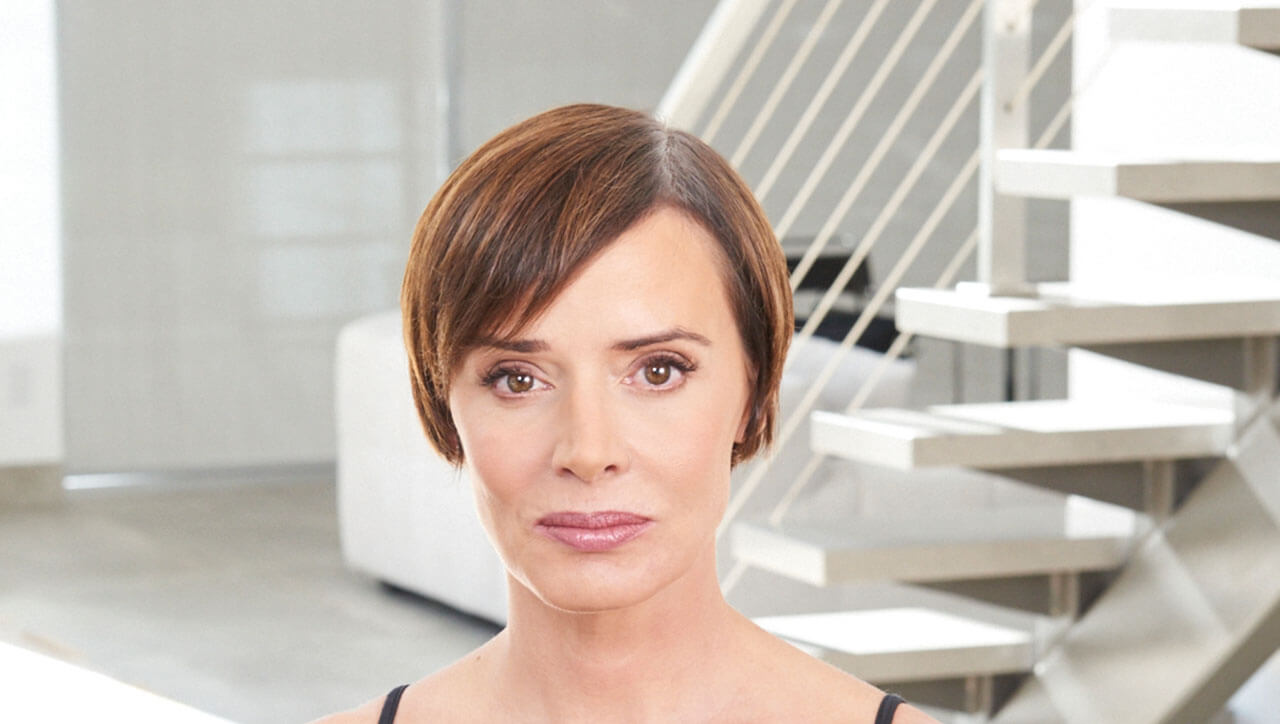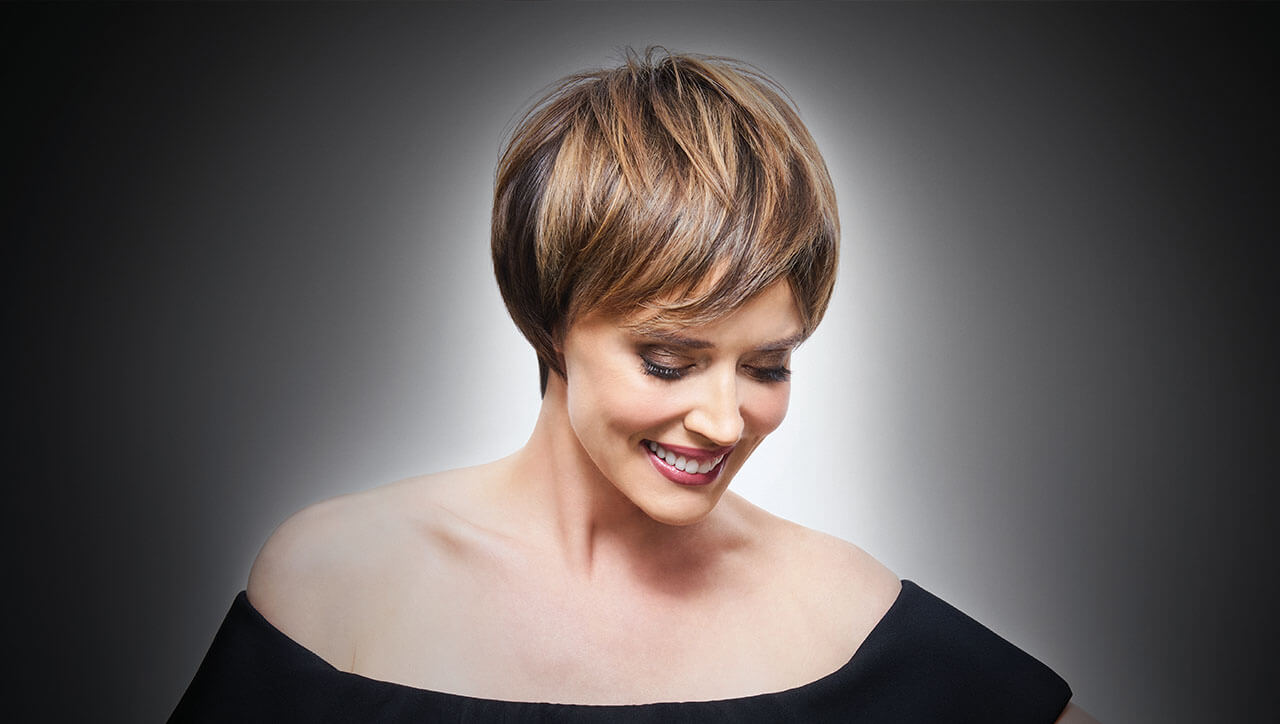 Cool, steely sky meets warm, shimmering sand in our new Vero K-PAK Age Defy Desert Taupe Technique. Inspired by dazzling scenes from a recent trip through California's Mojave Desert, Joico Color Specialist, Eric Mayes, combined the coolness of NEW Vero K-PAK Age Defy's NEW Natural Platinum Ash Series with the natural warmth of highlights to create a "dimensional, youthful brunette look that's perfect for spring."
COLOR FORMULAS
HIGHLIGHT FORMULA
VeroLight Lightening Powder with 10 Volume (3%) Veroxide Developer

BASE FORMULA
Vero K-PAK Age Defy Permanent Crème Color 7NN+ & 7NPA+ with 20 Volume (6%) Veroxide Developer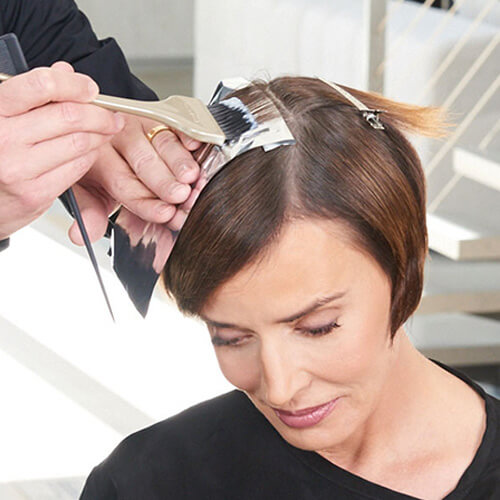 STEP 1:
Model has natural Level 5 hair with about 75% gray. Model has short hair, so instead of sectioning, analyze where the hair falls naturally and apply the foils in a customized pattern based on the desired end result. Start on the heavy side of the hair. Working off the natural part, take a ¼-inch slice and apply Highlight Formula from roots to ends.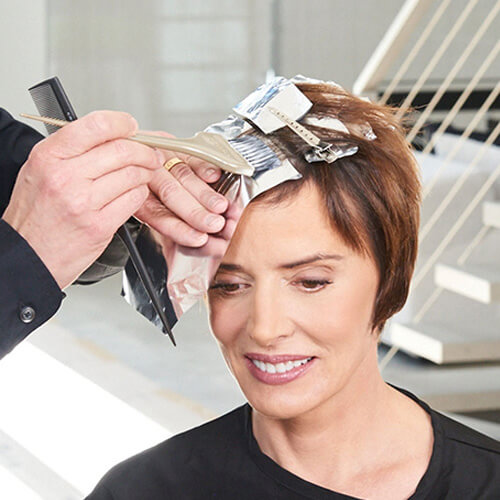 STEP 2:
Continue taking slices in an eclectic bricklay pattern following the natural shape of the head. Leave out a ¼-½ inch section of hair between each section.
STEP 3:
Once this section has been completed, take a ¼-inch section from the crown and pin it out of the way; this will create a veil over the lightened sections. Repeat the process on the opposite side (since there is less hair, you'll need less foils).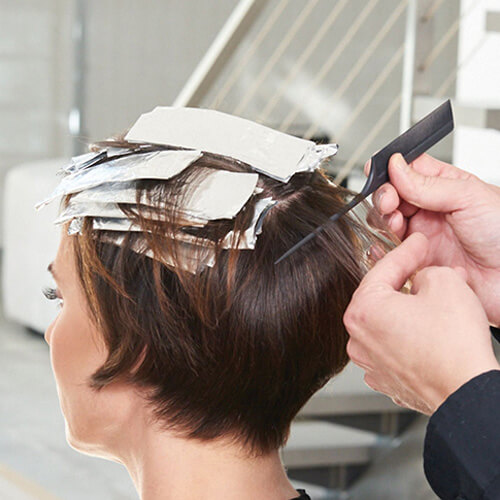 STEP 4:
Next, weave a few foils in the back crown area to blend the light in the front with the back for a seamless transition. Apply Base Formula to regrowth, then to the rest of the hair in ¼-inch sections. Process for 45 minutes, remove foils, rinse color and shampoo with K-PAK Color Therapy Shampoo. Apply K-PAK Cuticle Sealer for 5 minutes, then rinse. Apply K-PAK Color Therapy Luster Lock instant shine and repair treatment for 2-5minutes, then rinse and style hair as desired.