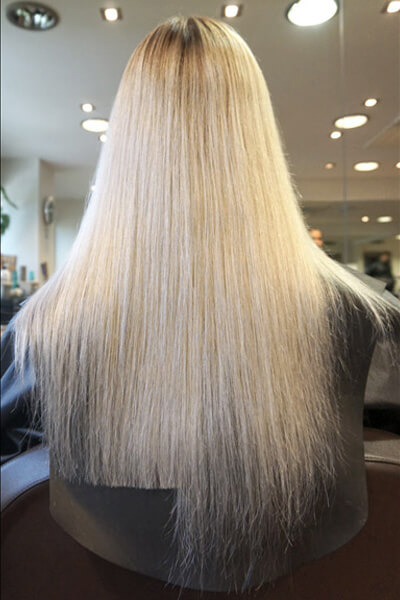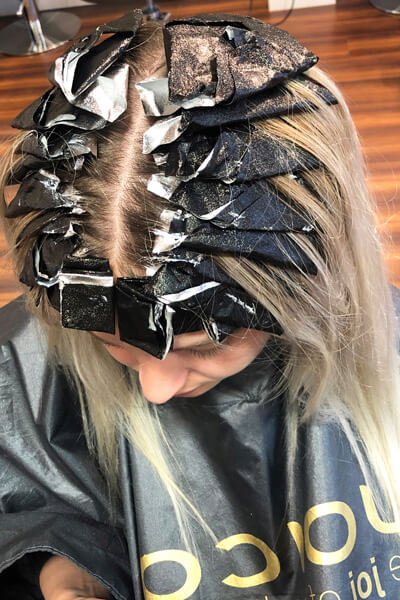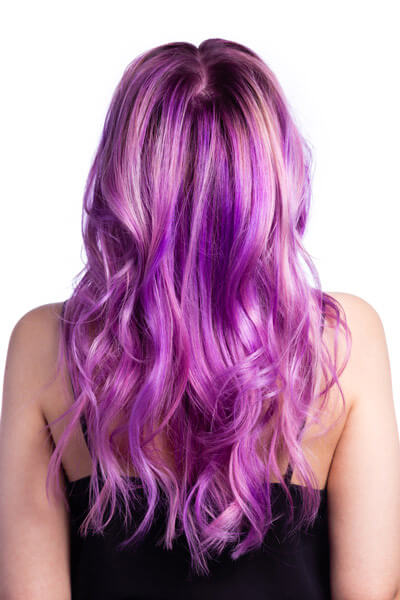 Tell us about the evolution of this look and your tour. Where, what, why?
This look was created on my Joico Europe tour, which included visits to Manchester, London, and Weston-super-Mare. Every show was sold out, so I was really excited to showcase the Color Intensity line and pull off this rosy hair for such large audiences. Truthfully, it was an honor to teach my techniques to so many talented artists.
Hair color in Europe vs the US. Big diff?
I find that Europe is very structured in their techniques. You stand up on the stage and break the rules and audiences are literally shocked. That said, showing them a new approach really opened up their horizons…beyond what they usually imagine. We use Color Intensity much more in the States – and it's still very foreign to European artists. But it was eye-opening to show how fun a colorful look can be…how versatile and yet still somewhat "tame."
Do you think you made an impact?
A lot of people are tagging me from their classes, and using my techniques now. It's really changed the game for them and changed the outcome of their work. That's so gratifying.
View this post on Instagram
Take us through the process…how do you make the color really pop?
Be sure to pre-lighten the hair to Level 9, and always time it before applying an Intensity shade so you get the exact tone you are going for.
If a client requires a double process to get this look, what are the must-haves?
I would recommend applying Defy Damage ProSeries 1 to protect the bonds and make the hair stronger, while giving even, great lift. Follow this by ProSeries 2. (In fact, I'd recommend it for any color client.) That combo, plus the Defy Damage Home Care System maintains the longevity of their color as well as overall hair health.
And once the client's home?
Use Joico Color Butter once a week, and the Defy Damage Home Care System in between. Also, be super mindful about heat: Use the minimal amount and wash hair in lukewarm-to-cold water (no more than 2 – 3 times per week – whether you color your hair or not).
What about touch-up time?
Count on anywhere from 4 – 6 weeks for a color refresh. And take that into account when suggesting this kind of vibrant look; the ideal client is someone who has the time to come back to the salon for maintenance, and has the resources to use the products designed to maintain the tone.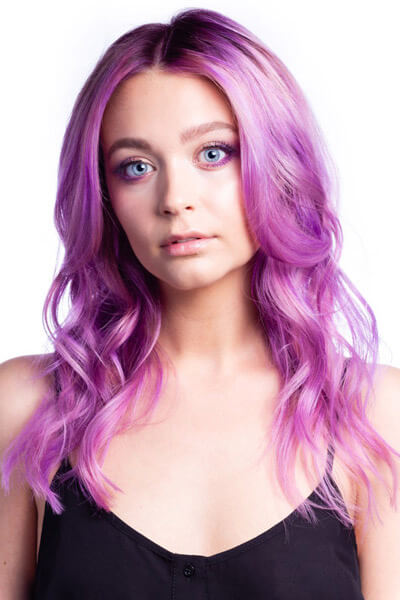 FORMULAS
Formula 2: Color Intensity Amethyst Violet + Metallic Violet
Formula 3: Color Intensity Rose Gold + Blush
Post: Defy Damage ProSeries 2: Bond-Strengthening Color Treatment