COOLER MELT
With Joico Global Education Expert, Ricardo Santiago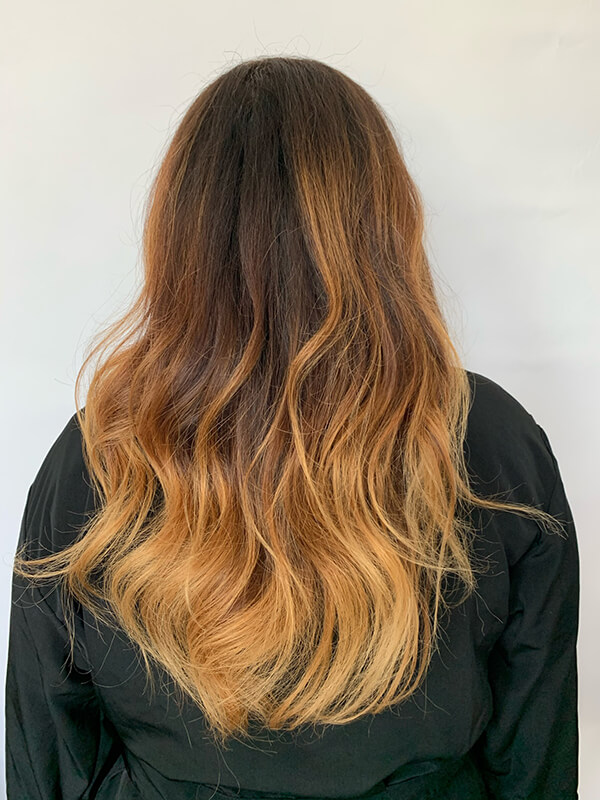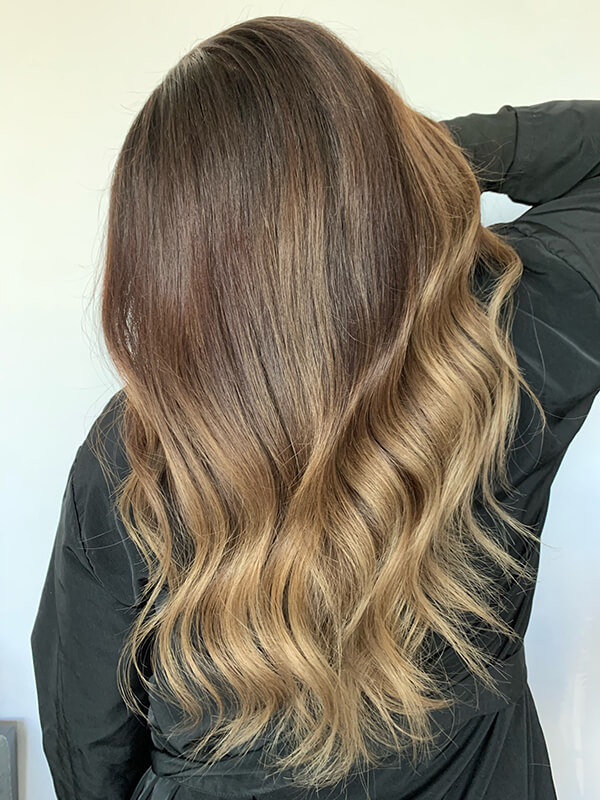 Brassy highlights…natural roots with gray…pre-existing color that was lifting red. When Joico Global Education Expert, Ricardo Santiago, took one look at his brunette client's grown-out "situation," he knew he had to course-correct. And no better way to do that than with Vero K-PAK Color's new Blue Ash series, and his gorgeous "cooler" melt formula that bumps up Balayage without brass. He takes you through it, here:
Let's discuss!
"My client's ultimate goal was to get rid of the warm and brassy tones, but still maintain a Balayage look," explains Ricardo of the trifecta task in front of him. And while color-corrections aren't always easy, this particular pivot was a no-brainer, thanks to the blue-hued tones in Vero K-PAK NEW Blue Ash Permanent Shade Series: They gave him the power to instantly neutralize brass in a single service; while repairing his client's hair with healing Quadramine Complex. The result speak for themselves: a super-cool melty look, no warmth, those gray roots under cover, and luxuriously healthy hair.
RICARDO'S START-AND-FINISH TRICK
The key to bringing out vibrancy and shine? Starting and ending every service with Defy Damage ProSeries:
Pro Series1 is a dry aerosol spray that is applied in short bursts to dry hair prior to any chemical service. It's designed to protect bonds in the hair from degradation that occurs during color, lightening, perming, and straightening services. Big bonus? There's no need to reformulate your color, adjust your developer, or change your process timing–just shake the can vigorously, apply to clean dry hair then apply Ricardo's formula.
When processing is complete, rinse and apply Defy Damage Shampoo, followed by Pro Series 2 for five minutes. This game-changing product will restore and regenerate bonds while locking in color.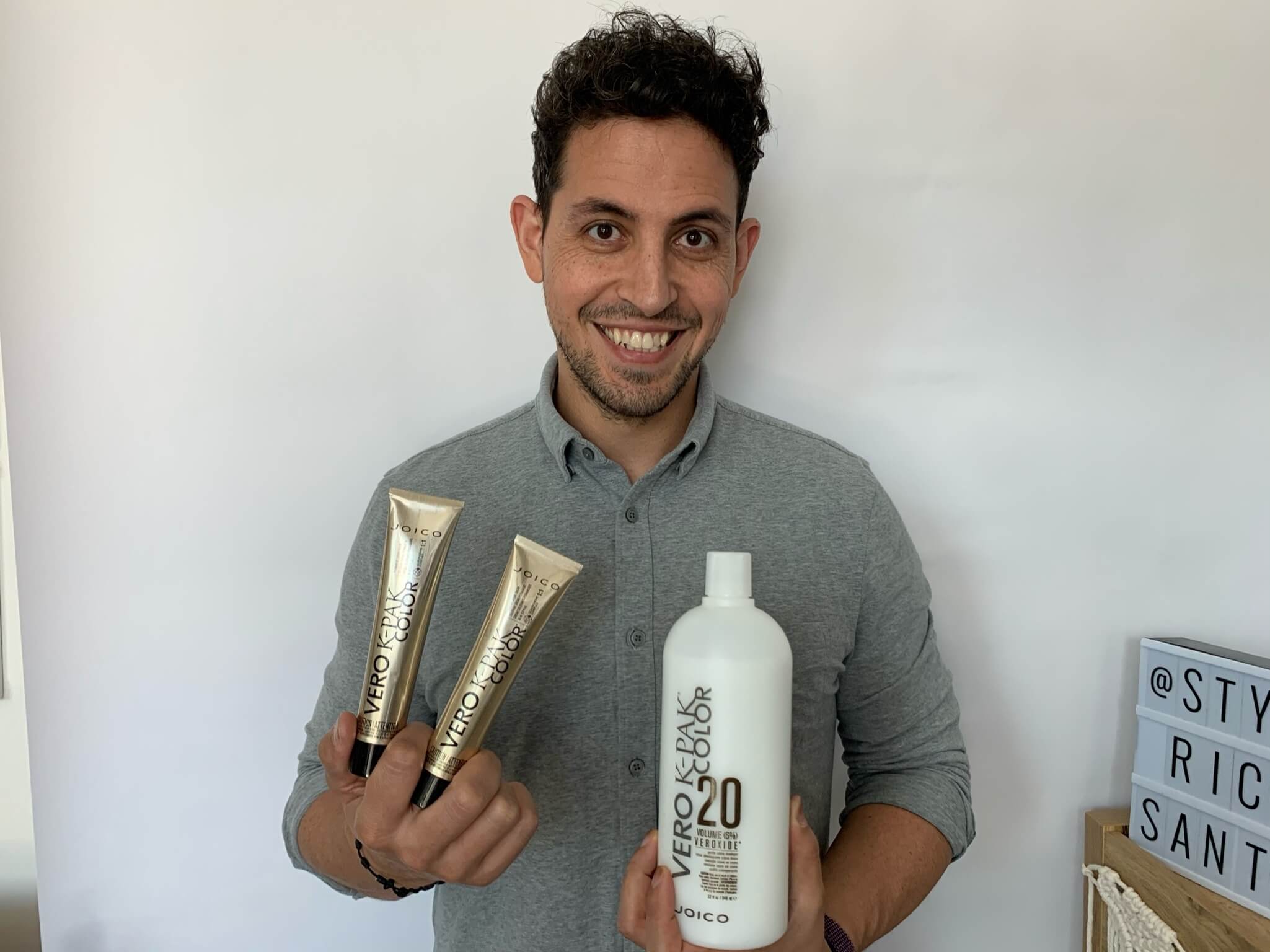 The formula and how-to's…
Client's hair: Natural Level 5 with previous copper-blonde tones
Prep Treatment: Defy Damage ProSeries 1 Bond-Protecting Color Optimizer
Formula 1: VERO K-PAK Permanent Color 5N + 6BA with 20 Volume Veroxide
Formula 2: VERO K-PAK Permanent Color 8BA + 9B with 10 Volume Veroxide
Post Treatment: Defy Damage ProSeries 2 Bond-Strengthening Color Treatment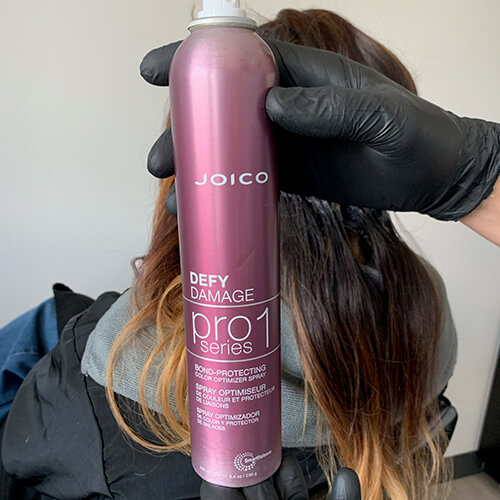 STEP 1:
Prep the hair with Defy Damage ProSeries 1, to protect the hair before any chemical service, by first shaking the can vigorously. Starting in the nape, spray in short burst onto 2-inch sections holding the can about 6 inches away. Comb through for even distribution.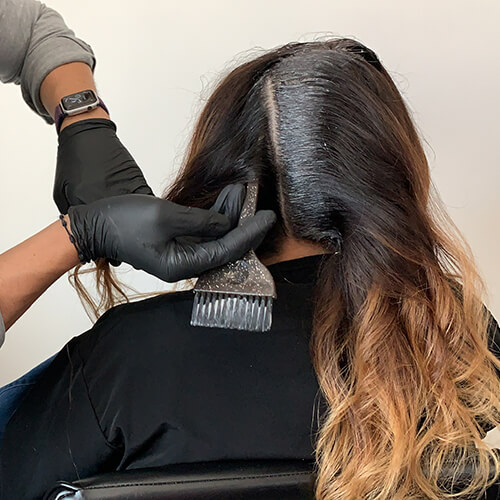 STEP 2:
Apply Formula 1 to the entire head in a vertical application. This will allow you to add depth and control saturation on each side of the partings. Depth of the formula will be determined by how much regrowth the client has and the desired outcome from client consultation.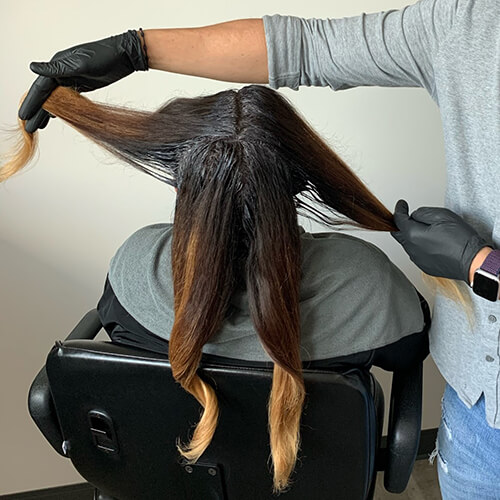 STEP 3:
Section the head into 4 quadrants. This technique is an express service for the salon and does not need any foils, meche, or separators.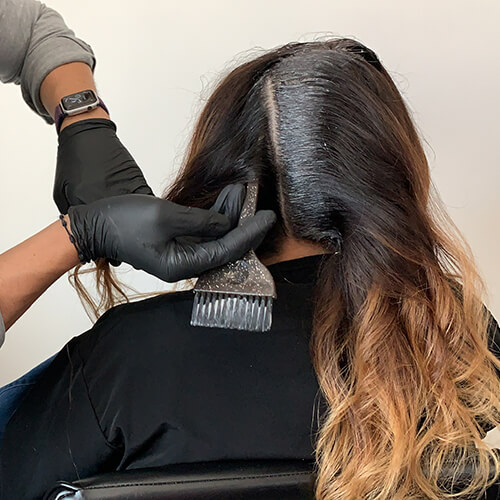 STEP 4:
Taking horizontal partings, color melt Formula 1 into Formula 2 throughout the mids and ends. Apply Formula 2 to the mids and ends first. Then using your fingers in a scissor technique, melt the two areas together.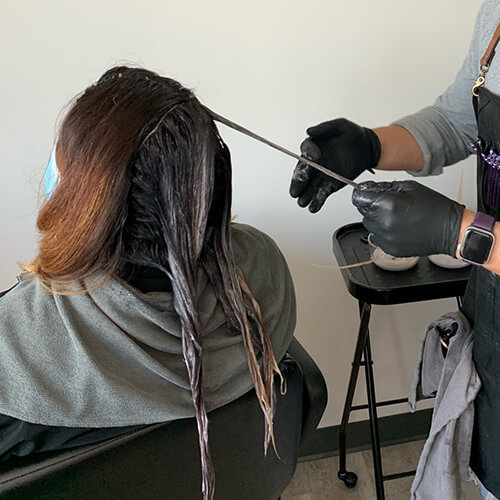 STEP 5:
Continue working from the nape up to the crown color melting the two formulas. Twist the sections for control and no mess! Once the back is complete, move to the front two sections and apply Formula 2 in the same manner.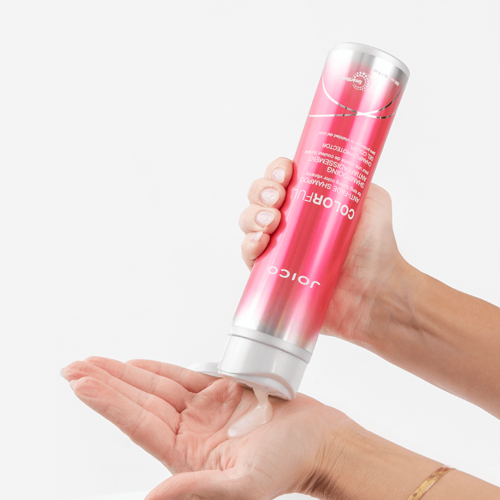 STEP 6:
After the color application is complete, process for 35 minutes. Shampoo and condition with Colorful Anti-Fade Shampoo. Apply Defy Damage ProSeries 2 for 5 minutes to rebuild the bonds of the hair. Rinse and style as desired.