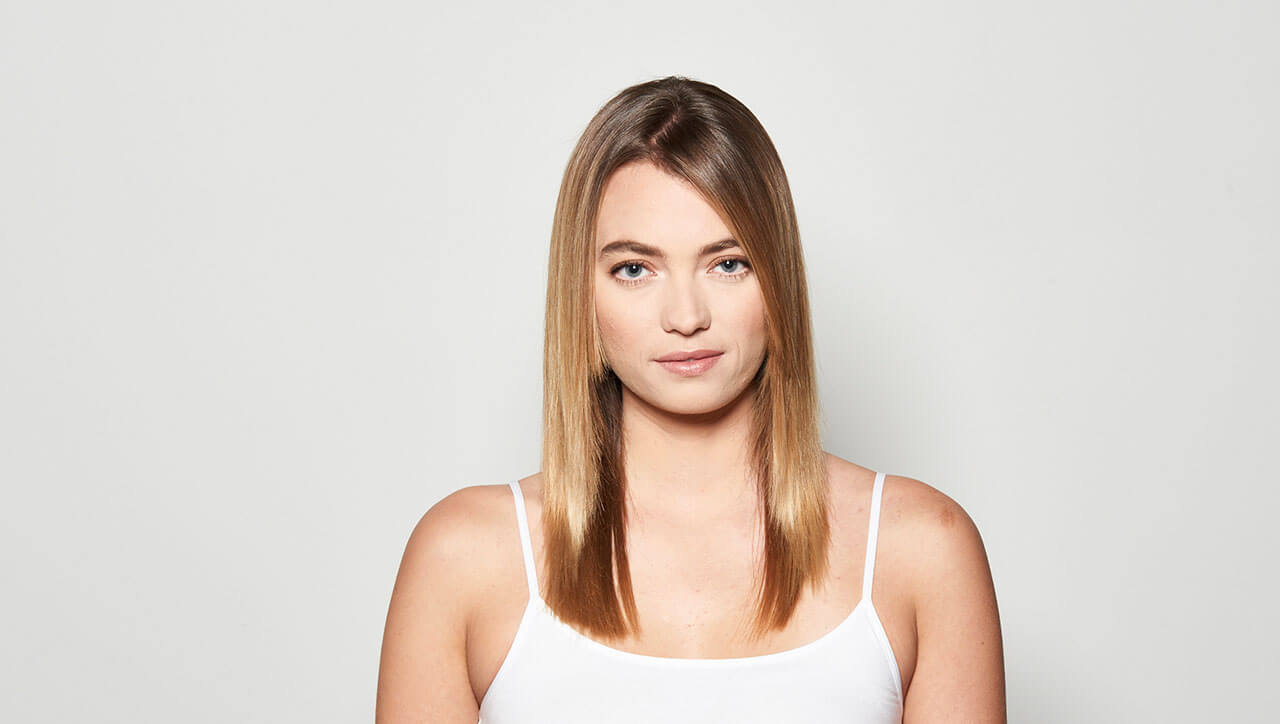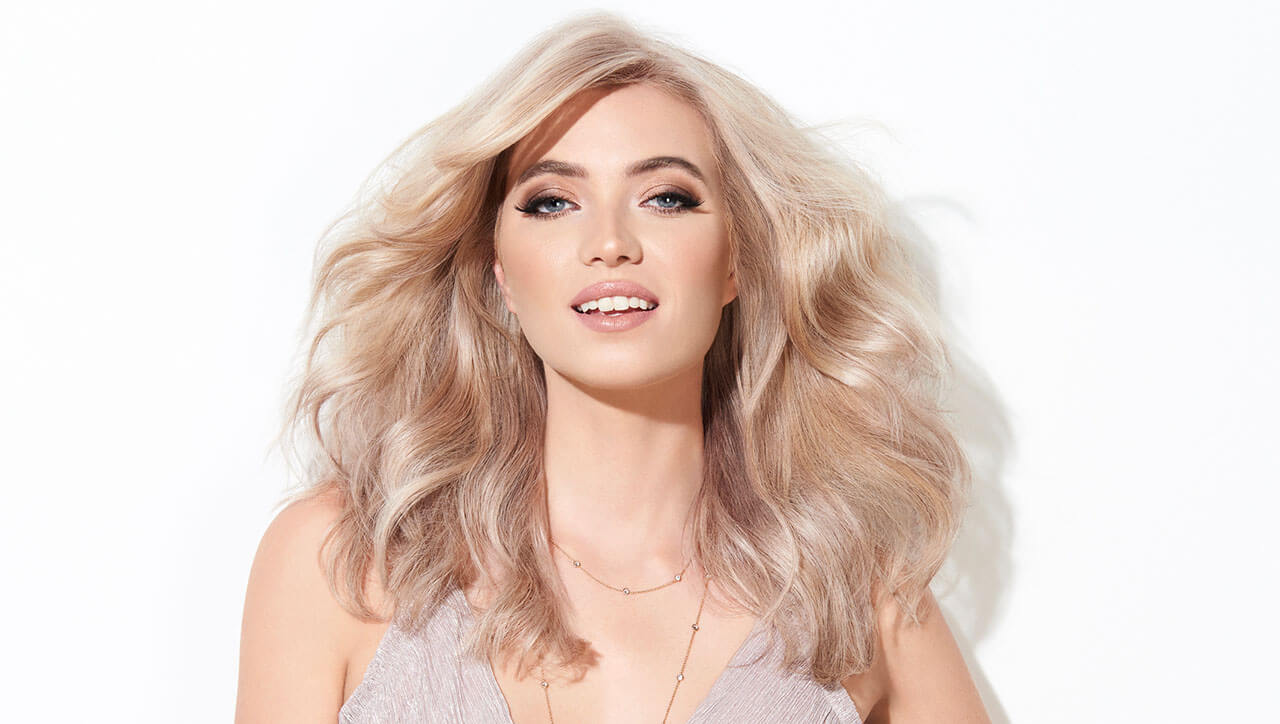 Creamy, decadent, Smoked Taupe is sending out a signal all right: smoldering and sexy! Joico Global Artistic Team Member, Gion Vincent, creates this dynamic ashy color using Notturno, the exquisite new capsule collection he designed exclusively for Vero K-PAK. The mystery, the formula, and the beauty unfolds here…
Vero K-PAK Chrome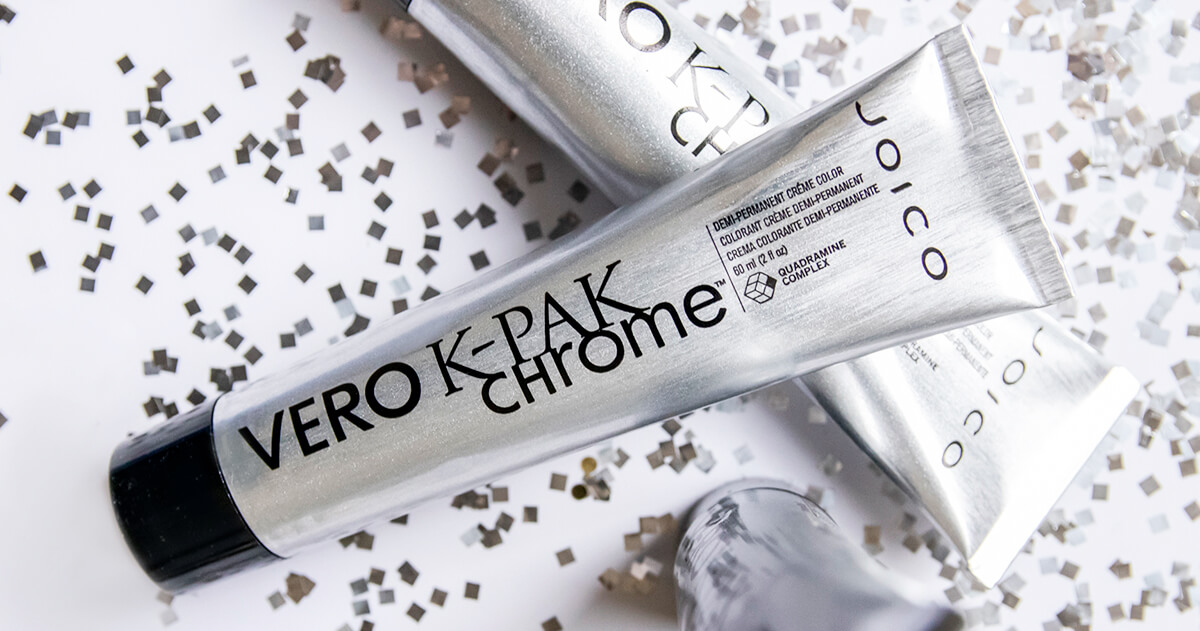 COLOR FORMULAS
FORMULA 1: Vero K-PAK Crème Lightener with 20 Volume Veroxide (base lightening: on scalp)

FORMULA 2: Blonde Life Lightening Powder with 30 Volume Veroxide (lightening: mid-lengths to ends)

FORMULA 3: Vero K-PAK Color TSB with 20 Volume Veroxide (toner)

FORMULA 4: 1 oz (30 ml) Vero K-PAK Chrome V8 + 1 oz (30 ml) Vero K-PAK Chrome A9 with 2 oz (60 ml) Activator (lowlight)

FORMULA 5: 1 oz (30 ml) Vero K-PAK Chrome A9 with 2 oz (60 ml) Vero K-PAK Chrome Activator (glaze)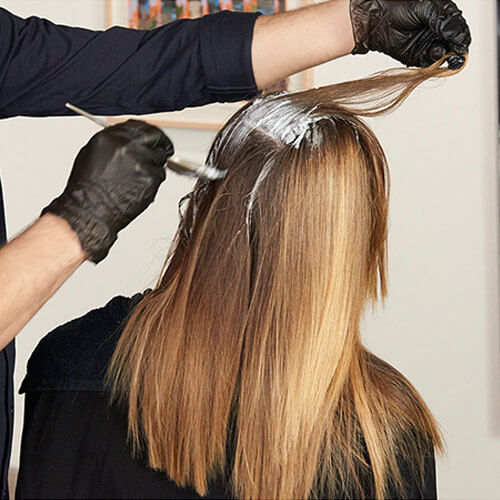 STEP 1: REGROWTH APPLICATION:
Start your lightening application with Formula 1 in the back, working from the top down. Use a wide color brush at the scalp to cover more regrowth.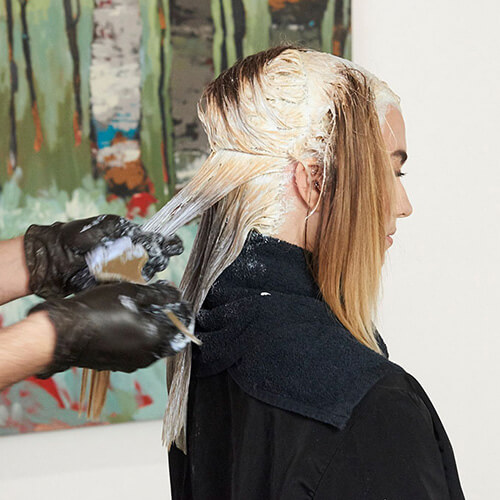 STEP 2: MID-LENGTH AND ENDS APPLICATION
Working in the same order as the regrowth application, take thin 1/8-inch sections and apply Formula 2 from the regrowth to the ends. Make certain to completely saturate the hair to ensure an even result. Process for 60 minutes or until hair is the palest blonde you can achieve.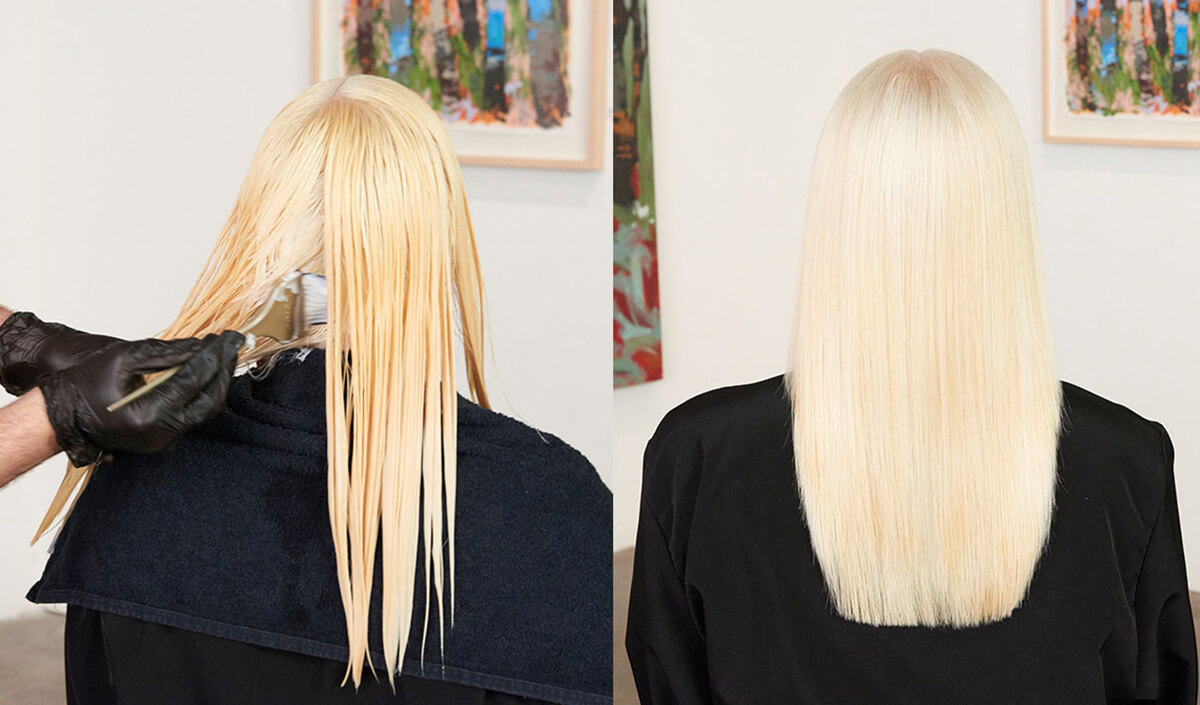 STEP 3: TONING
Before toning with Formula 3, spray K-PAK H.K.P. throughout hair to increase hair's strength and improve overall color result. Comb through, then apply Formula 3 starting at the roots and massaging evenly through the ends. Process 5-15 minutes, then rinse and shampoo hair with Blonde Life Brightening Shampoo followed by Blonde Life Brightening Conditioner.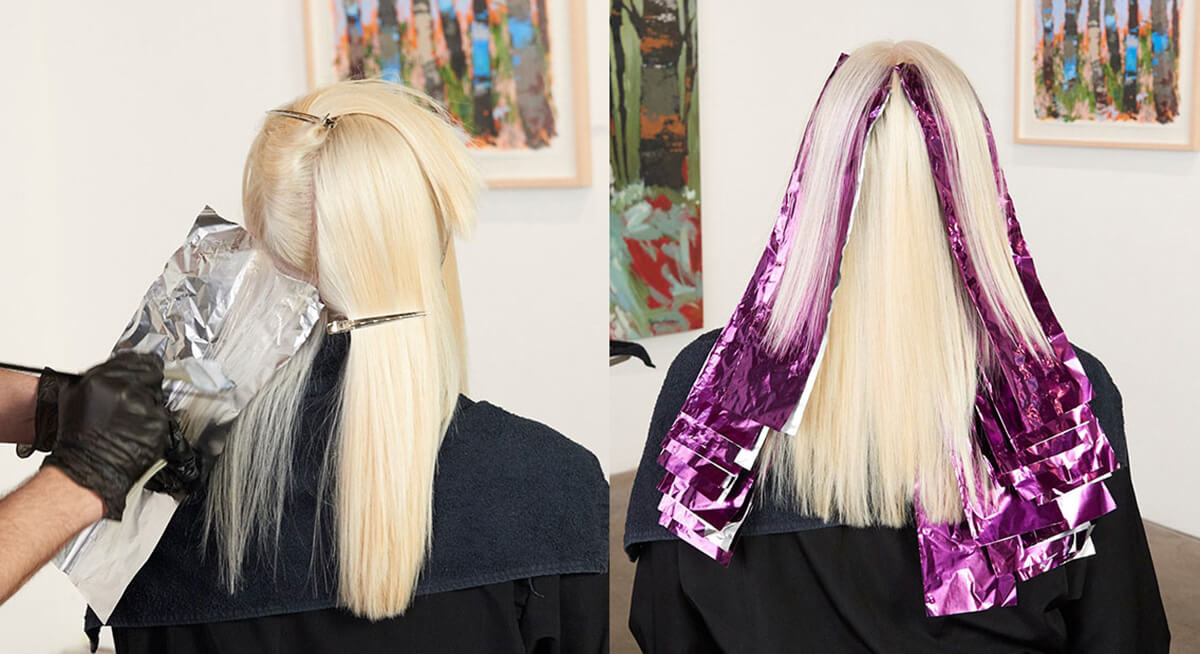 STEP 4:
Start with the hair sectioned into four parts. From the back left section, take a diagonal slice at the nape, then take a slice from that section and apply Formula 4. Continue this technique until you reach the top of the section, adjusting the angle of the slice to the shape of the head. Repeat on the back right side. Leave a veil of hair out of the foils at the top of the back section.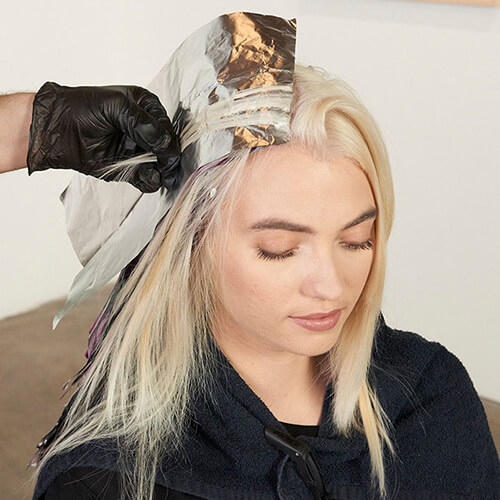 STEP 5:
Start with a wide diagonal back slice from the corner of the brow, then take a smaller slice from that section and apply Formula 4. Take a smaller weave from the top of the next section and apply the same formula. Continue alternating between weaves and slices, applying Formula 4 as you work your way up.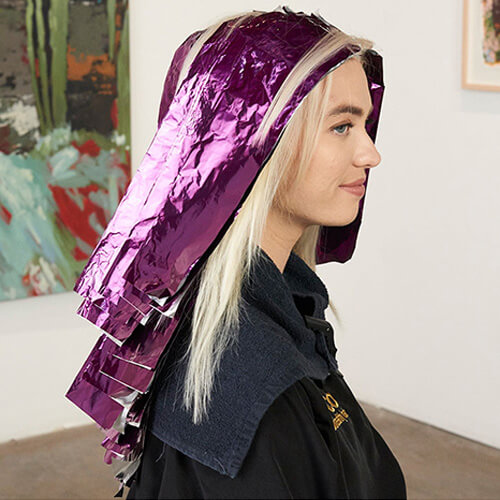 STEP 6:
Repeat the process on the other side, leaving the top front fringe out of the foils to be a veil over the rest of the hair. Now it's time to glaze the hair: Apply Formula 5 to the hair left out of the foils. Make sure to saturate the hair, lightly by tapping in between the foils. Process for 10 minutes. Rinse with Blonde Life Brightening Shampoo, then apply Blonde Life Brightening Masque for 3-5 minutes.