ALL ABOUT EMMA
Trends may come and go, but the trick to truly making your clients happy, and crafting gorgeous, expensive-looking cuts and color, is all about taking a laser-sharp look at the person who's sitting in your chair. That's the thinking behind the revolutionary educational concept, Salon i-deas, created by superstar hairdresser, Vivienne MacKinder. Come let us walk you through the first in a series of inspirational cut-and-color looks that were born from this novel approach…
Salon i-deas begins with something we call "The 3 Wheels of Fashion"…an easy, teachable, and highly detailed method that lets you map your client inside and out, helping you to look at each person with a fresh pair of eyes. Sure, a cut and color takes into account complexion, bone structure, and coloring. But with Salon i-deas, we go much further… unearthing the details about a client that don't necessarily show up in the mirror; her personality, her level of femininity, and her fashion sense.
Created with hair-color concepts and techniques by Phillip Ring and Gion Vincent, Vivienne unveils an artfully-crafted blonde pixie look — one that morphs seamlessly with some clever styling to suit three entirely different personalities
THE CUT…
A graduated razor technique with a shorter crown, etched ends, and a longer, flirtier fringe.
THE COLOR...
A cleverly subtle Shadow Shift, using Blonde Life Lightener and LumiShine Developer.
THE STYLE: ONE DISHY LOOK, SERVED 3 WAYS…
Sleek Fatale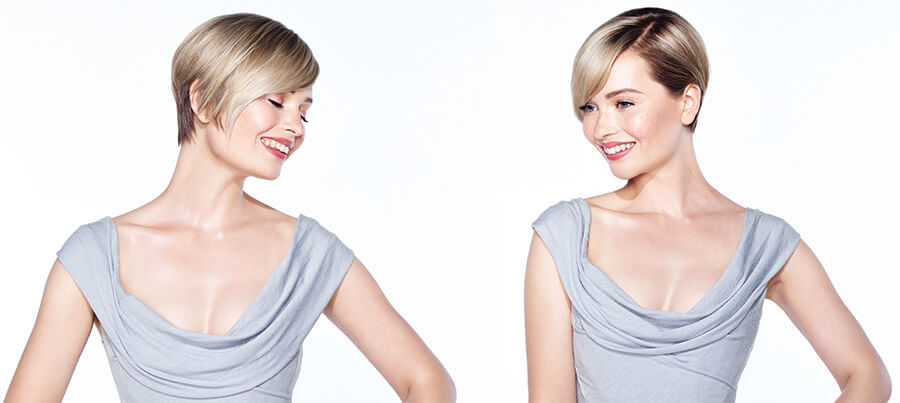 Perfect for a trendsetting prepster who has a decidedly feminine, romantic side. With sleek flat-drying and polished ends, this modern, sexy look boasts shine and minimalist texture.
Products to get you there:
Power Whip Whipped Foam
K-PAK Protect & Shine Serum
Textured Vixen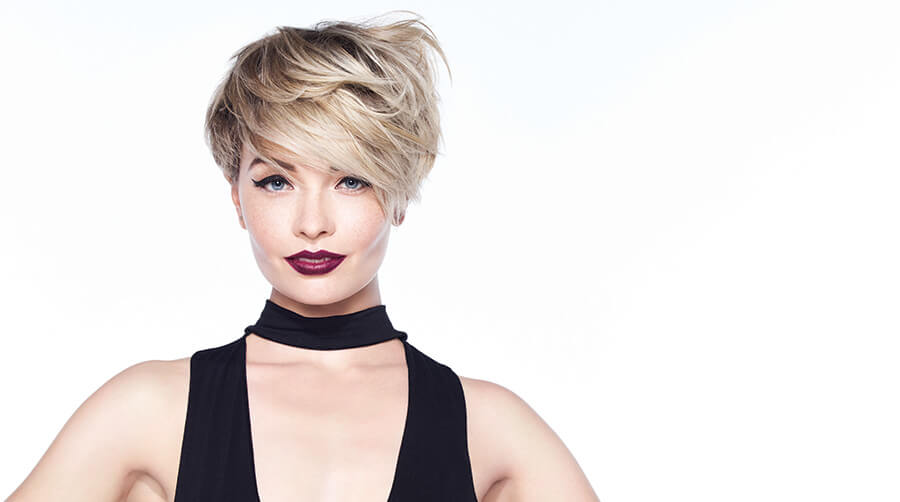 Rock Chic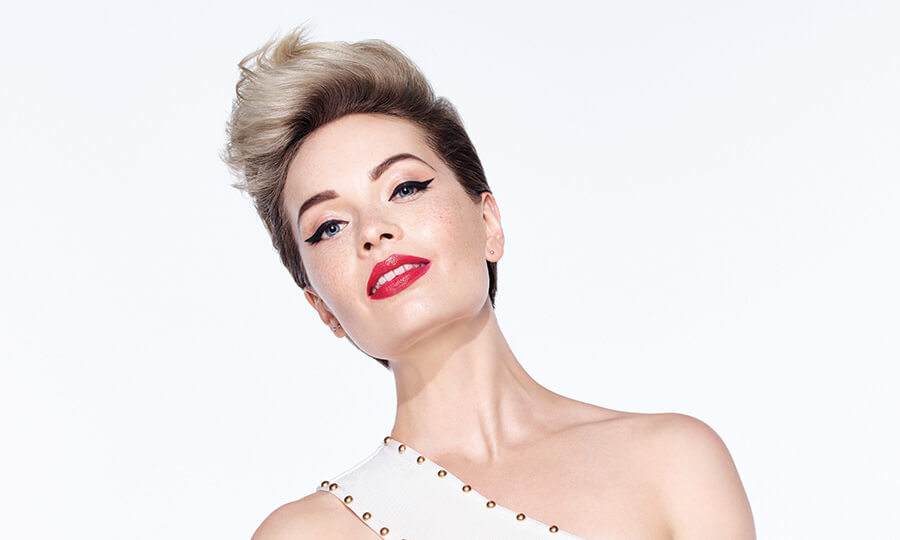 WATCH THE STEP-BY-STEP VIDEO BY VIVIENNE