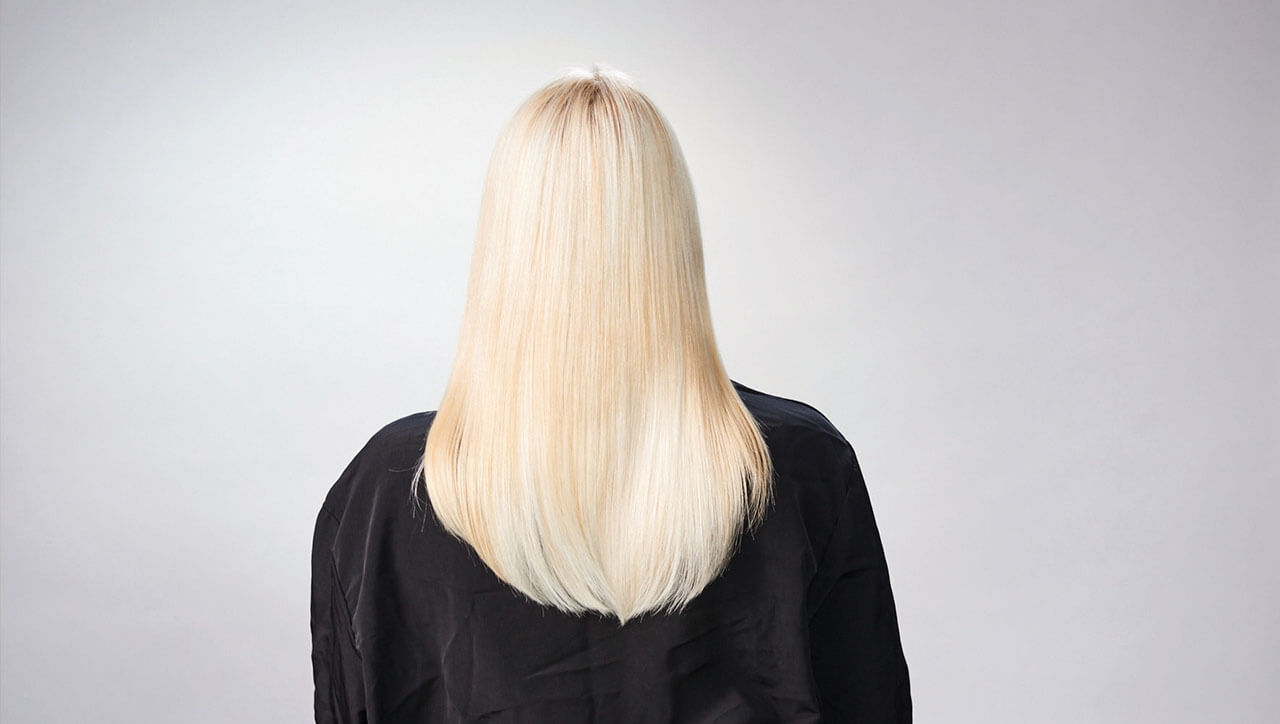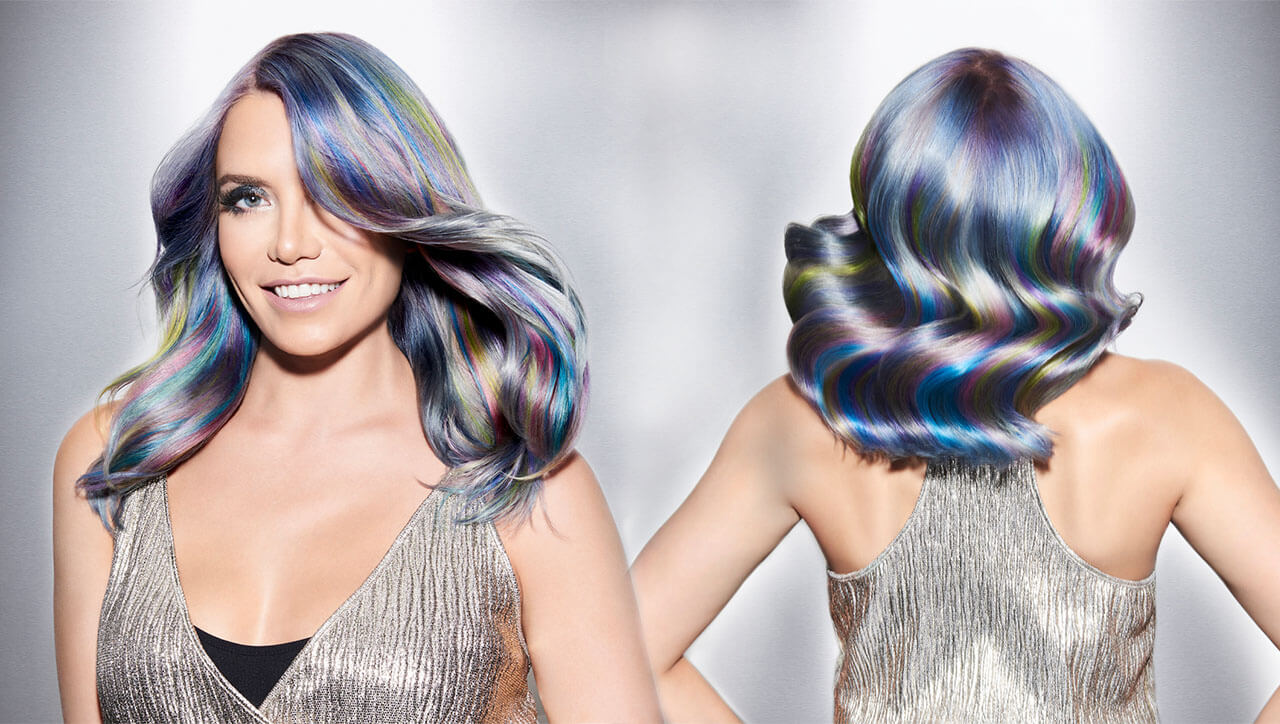 Philip Ring creates this "Optical Illusion" using the new Metallic Muse shades, for a finished look that's Phil says is like "polished steel," an "edgy, but soft look that your clients [will] love!"
COLOR FORMULAS
BEFORE: Prelighten hair to a Level 10, then tone to a platinum blonde.

ROOT FORMULA
Vero K-PAK VeroLight Lightening Powder with 10 Volume Veroxide

ENDS FORMULA
Vero K-PAK VeroLight Lightening Powder with 20 Volume Veroxide

TONER FORMULA
Vero K-PAK Color TSB (Toner Silver Blonde) with VeroGlaze No-Lift Crème Developer

FORMULA 1
Equal parts Color Intensity Violet & Pewter

FORMULA 2
Equal parts Color Intensity Titanium & Pewter

FORMULA 3
Equal parts Color Intensity Mermaid Blue & Pewter

FORMULA 4
Equal parts Color Intensity Mauve Quartz & Hot Pink

FORMULA 5
Equal parts Color Intensity Sky & Yellow

FORMULA 6
Equal parts Color Intensity Violet & Light Purple
Color Intensiity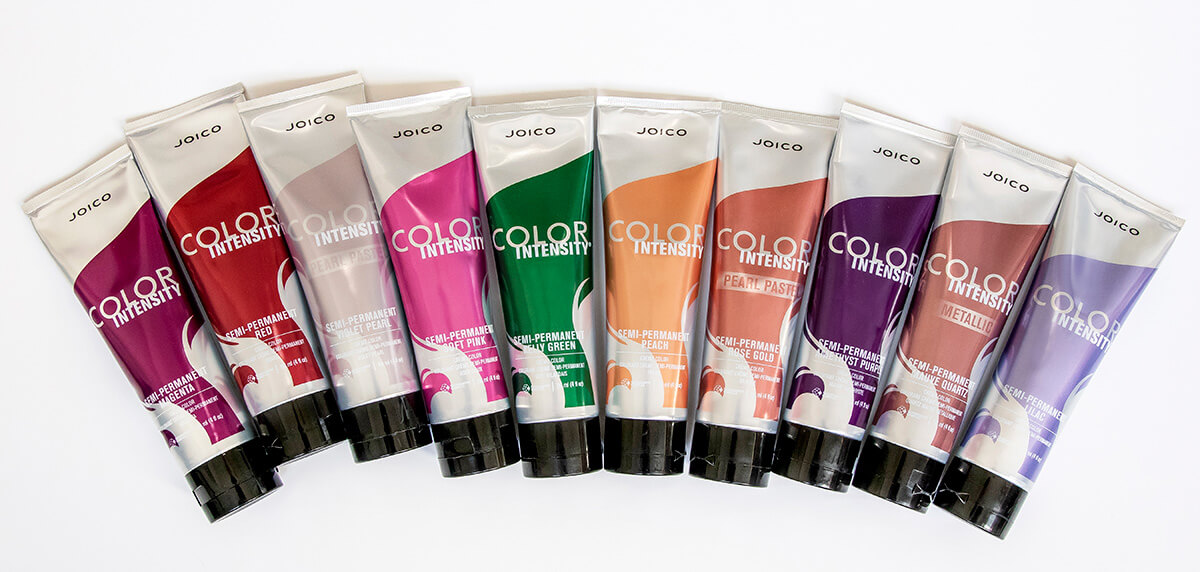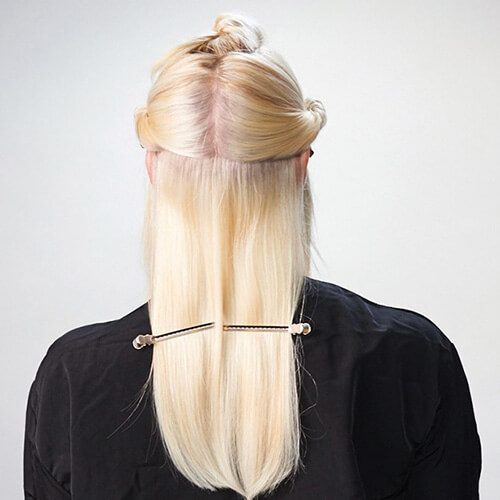 STEP 1: SECTIONING
Section hair as shown.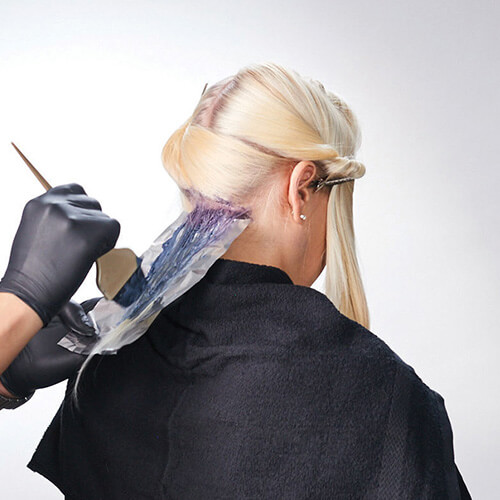 STEP 2:
Start on the bottom section; take a horizontal section from the nape and apply Formula 1 to the root area and melt Formula 2 through to the ends.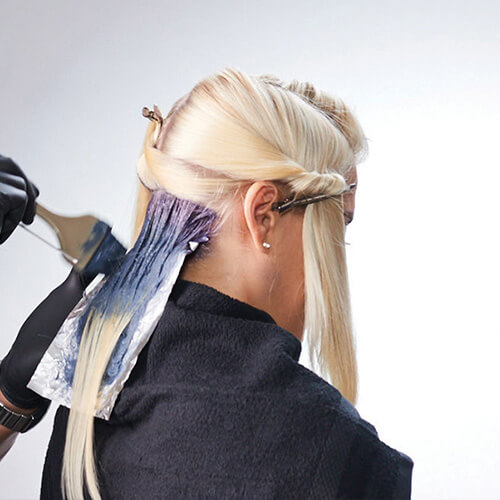 STEP 3:
Work upwards in horizontal sections until section is complete. Fully and evenly saturate hair with color to ensure an even deposit from roots to ends. Finish with a foil on the top and bottom to prevent color bleeding.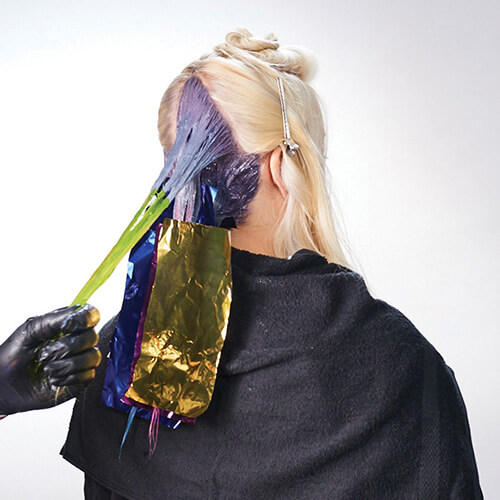 STEP 4:
Proceed to the middle left and right sections. Take diagonal forward slices through the whole section. Apply Formula 1 to the root area, Formula 2 to the midshaft, and alternate between Formulas 3, 4, 5 and 6 on the ends. Finish sliced layers with foil.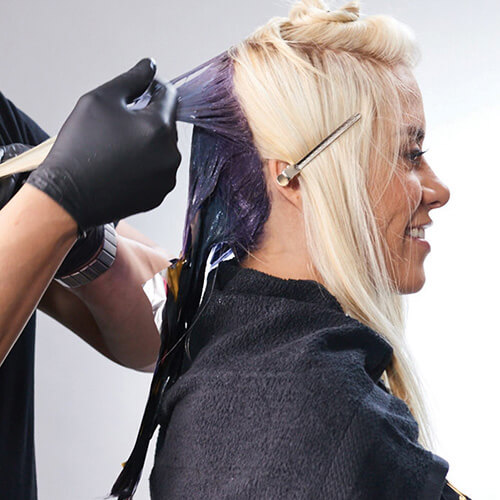 STEP 5:
When you reach the sections that frame the face (where the hair is shorter), melt Formulas 1 and 2.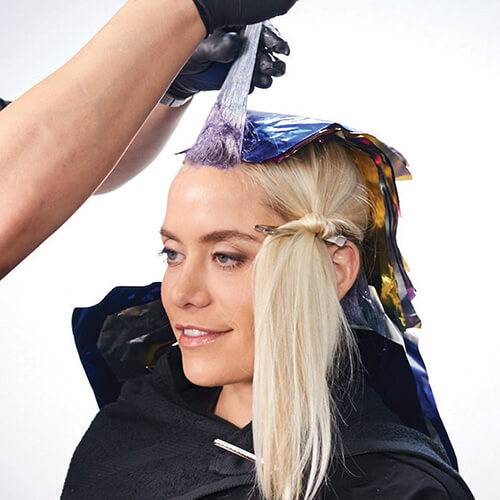 STEP 6:
Move to Mohawk section; build on the technique from the last section by adding Formula 2 to the ends. Working from the back forward, apply Formula 1 to the root area, Formula 2 to the midshaft, alternate the third melt between Formulas 3-6, then finish with Formula 2 on the ends.
TIP: Elevate your sections as you color to create a softer, more natural effect and avoid hard lines.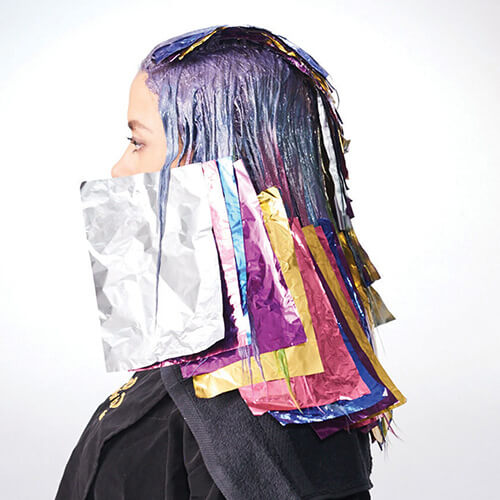 STEP 7:
Completed foiling technique. Process color for 25 minutes. Shampoo with K-PAK Color Therapy, then follow with K-PAK Color Therapy Luster Lock instant shine & repair treatment. Style hair as desired.