Pre-func with products to get your hair in perfect condition
Here's a no brainer: Healthy, vibrant, shiny hair is easier to work with than dull, dry strands; it literally gleams under the glow of those twinkling holiday lights.
Olivia's says: "Treat your hair to Defy Damage Protective Masque. A little trick I love to tell my clients is to apply the product to dry hair and sleep with it overnight; then just shampoo and condition as usual in the morning. My favorite way to enhance color right before any event is to use a specially-targeted shampoo and conditioner. For brunettes, Joico Color Balance Blue will bring out the richness and shine of darker hues and keep brass at bay. Redheads should pick up Color Infuse Red to keep their color bright! And for my blondies, Blonde Life Violet Shampoo and Conditioner will remove yellow tones from your hair to reveal bright, beautiful gleaming strands."
Celebrating after work? Keep this in your office drawer
When you need to be a quick-change artist and morph from day to night without a stop at home, there's a secret weapon that's a MUST.
Olivia says: "A great way to transition from a work-appropriate look to a going-out look is to add a little texture spray to your hair to give it a more tousled, sexy, evening vibe. A favorite product that I make sure to always have on hand is Joico's Body Shake Texturizing Finisher. It's somewhere between a dry shampoo and a volumizer, so it really adds glam and texture to the hair after a long day of work. I love to flip hair upside down and spray it from roots to ends; this creates an edgier look for those evenings out.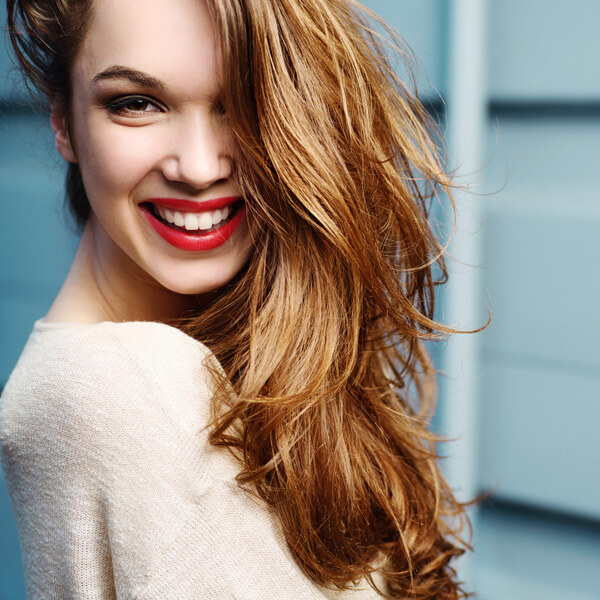 Accessorize. Need we say more?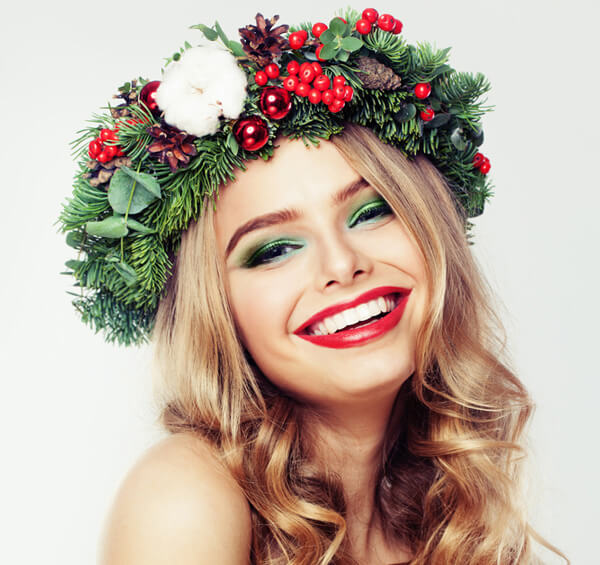 We're hard-pressed to think of a faster way to shout "Party!" than to bling things up with instant-impact hair accessories.
Olivia says: "You can always accessorize long hair with clips and jeweled pins…but what I am recommending this season is to dress up shorter styles, too! Add a bedazzled barrette to easily glam up your look. If your hair is on the finer side and struggles to hold onto hair accessories, spray the barrette with a touch of Joico Power Spray Finishing Spray to add a bit of "stick" to the pin. Then, spray the area you want to place your hair accessory, and clip hair back while the product is still slightly stiff. On shorter hair, you can also tuck the hair behind one ear and add an accessory for extra pizzazz."
Make waves in no time flat...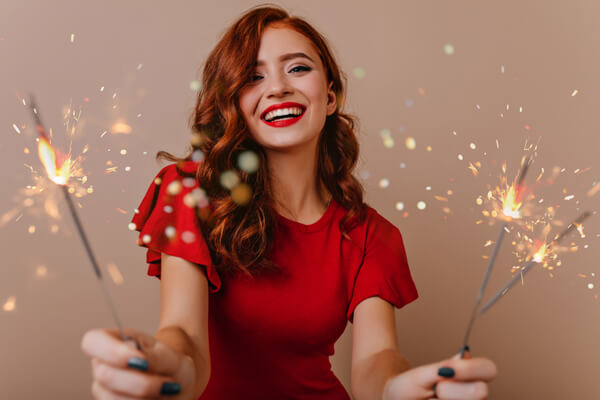 What's not to love about time-saving tricks? This 3-curls-are-better-than-1 maneuver creates a mass of sexy texture faster than you can say, eggnog!
Olivia says: "Right now, everyone is obsessed with the Mermaid look. I've been loving my 3-barrel waver curling iron to create the perfect textured wave. I always make sure to add heat protectant by blowing out the hair with Defy Damage Protective Shield, and by using Joico's Ironclad Thermal Protectant Spray before heat styling, so I'm designing damage-free looks. Modern textured waves are guaranteed to turn heads at your next holiday party."
We're positively joi-ful about this festive look that requires nothing more than a hair elastic and some good product.
Olivia says: "For long hair this holiday season, "sleek and up" is going to be your best friend. To help create that perfect party pony, apply Joico JoiWhip Firm Hold Design Foam, and brush it through as you pull your hair back, making sure that not a single strand is out of place. All types of ponytails work: Lower ones are chic and elegant; but the higher the pony, the more festive the look. Smoothing on an oil or serum is a good trick to make the pony appear really sleek – try Blonde Life Brilliant Glow Brightening Oil, which is one of my favs. You can finish the look by adding jeweled pins to the hair as well."