Moisture Recovery
Treatment Balm
Five minutes. That's all it takes for this super-hydrating rescue worker to come to the aid of your coif. We're not just talking about bringing in big-time moisturizers to banish the driest of strands; but the ability to actually increase hair strength and reduce breakage.
Here's Why You'll Love It
Replenishes lost moisture and deeply hydrates
Reduces breakage by up to 80%
Adds softness, shine, and movement
4.6 out of 5 stars (based on 10 reviews)
I have thick, curly hair – and it's naturally dry. This really worked wonders! Will be using this till the day I die!
Directions: Apply to clean, damp hair. Leave in up to 5 minutes. Rinse.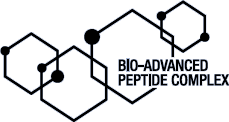 Murumuru, Olive and Shea Butters
Deeply nourish and condition dry, coarse/ thick hair, and help increase strength.
Hydramine Sea Complex
A blend of unique natural moisturizing elements from the ocean; Sea Kelp, Seawater Nutrients, and Brown Algae – help restore hair's hydrolipidic barrier and prevent dehydration.
To the other reviewer below who said her hair was too greasy after using this…the outside of the tube says the product is for thick, course, dry hair…so that is why you got the result you did….I have thick, coarse and dry hair and it worked great on my hair. Pays to read what is on the bottle. This product made my hair healthy, soft and moist. Love this product.
I have think naturally curly hair which has been looking really dehydrated. The ends are brittle. Did I mention I have heavy blonde highlights with bleach to achieve a white blonde look. The mask I used (some other brand) was discontinued so my hair has just gone down hill since. I tried multiple products to no end to keep my hair healthy. I then tried the Moisture Recovery Treatment Balm and it repaired my brittle ends. My hair is so hydrated and healthy after just 1 use. I left it on for 5 minutes….that is all it took. Please don't ever stop making this product. Added bonus….it smells great and does not weigh my hair down.
This treatment has changed my entire hair life! It gives my hair unbelievably long lasting moisture and normalizes the porosity of my strands!!!!!! The result is hair that feels like PURE SILK! And to top it off, this product smells amazing; I can't describe the scent but it's very original, light, yet intoxicating.
But back to the moisture this provides – it's so intense! Also my hair never shines (NEVER), but it does now! I chemically relax my hair every few months and this keeps it looking and feeling so healthy. I'm so grateful that Joico is dedicated to making top notch products. I'm a Joico user for life; my only regret is not finding it sooner!!