Moisture Recovery
Shampoo
When your hair is thirsty and parched, it will literally lap up the hydration that our Moisture Recovery Shampoo pours into each and every strand. Our rich, luxurious formula actually restores smoothness and elasticity to dehydrated hair.
Here's Why You'll Love It
Gently cleanses hair without stripping vital moisture
Helps replenish loss moisture
Restores smoothness & elasticity
4.1 out of 5 stars (based on 14 reviews)
My hair normally gets very dry because I work in the sun most days for long periods. I've tried so many different shampoos and conditions everything from salon to organic and just recently started using Joico… ITS AMAZING!!!
Directions: Apply to wet hair. Lather and Rinse. Follow with Moisture Recovery Conditioner.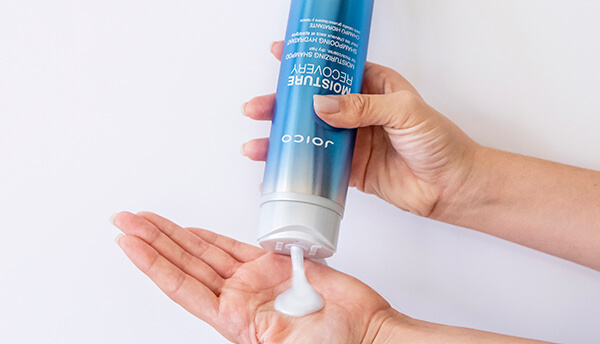 Hydramine Sea Complex
A blend of unique natural moisturizing elements from the ocean; Sea Kelp, Seawater Nutrients, and Brown Algae – deeply hydrates hair and helps restore hair's hydrolipidic barrier to prevent dehydration.
Is it still pH balanced? The pH isn't on the new packaging. The old bottles list the pH/MWS. The new ones just have SmartRelease on them. I want to know if the product has changed. I love the Moisture Recovery and other JOICO products ,and hopefully will get the same great results.
I love this product. I've dyed my hair a lot over the last couple years so it very dry and frizzy. My hair dresser suggested this to me and I will never stop using this. Added so much moisture to my hair. LOVE IT!!
Is this product cruelty free?