Moisture Recovery
Shampoo
When your hair is thirsty and parched, it will literally lap up the hydration that our Moisture Recovery Shampoo pours into each and every strand. Our rich, luxurious formula actually restores smoothness and elasticity to dehydrated hair.
Here's Why You'll Love It
Gently cleanses hair without stripping vital moisture
Helps replenish loss moisture
Restores smoothness & elasticity
3.3 out of 5 stars (based on 26 reviews)
My hair normally gets very dry because I work in the sun most days for long periods. I've tried so many different shampoos and conditions everything from salon to organic and just recently started using Joico… ITS AMAZING!!!

"After using them only one time, my hair instantly felt softer and looked shinier and healthier too." —Talia Gutierrez, beauty assistant, Glamour
Directions: Apply to wet hair. Lather and Rinse. Follow with Moisture Recovery Conditioner.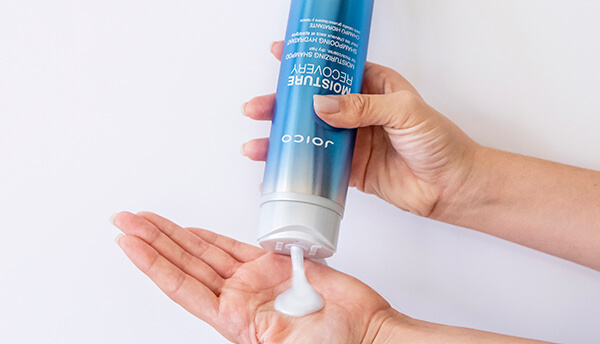 Hydramine Sea Complex
A blend of unique natural moisturizing elements from the ocean; Sea Kelp, Seawater Nutrients, and Brown Algae – deeply hydrates hair and helps restore hair's hydrolipidic barrier to prevent dehydration.
No stars for the new formula. I used the old formulation for 5 years; the old version always left my hair soft, smooth, and shiny.
The new formula dries my hair out and roughs up my cuticles, which causes breakage….it's awful and just a slap in the face to loyal users of Joico.
This is the best shampo I ever used. I have been using it for 4 years straight. It completely controls my excema which is incredible! My hair is colored and this product keeps the color too. I highly recommend it!
rub it on my no no parts and the spots go away!