K-PAK Thermal Design Foam
Imagine a plush, cushiony styling foam that literally inflates hair with weightless volume – minus the crunchy nonsense that many mousses are known for. Then throw in exceptional body and bounce while protecting hair against damage. You get all of the above—and more—in one mighty can of K-PAK Thermal Design Foam.
Here's Why You'll Love It
Great for anyone looking to add plush body and bouncy movement to hair.
Won't leave hair feeling stiff or sticky
Leaves hair looking healthy and beaming with shine
3.9 out of 5 stars (based on 7 reviews)
The only mousse I can use. I have the world's curliest hair and only use salon-grade products and this is the only mousse I will use.
Big, bouncy, brilliance is just a dollop away.
Directions: Shake can well. Apply a good-sized amount of foam to clean, damp hair. Blowdry with a round brush or diffuser for extraordinary volume.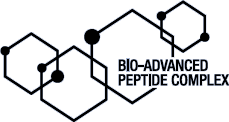 Bio-Advanced Peptide Complex
Amino Acids that specifically target the damaged areas.
K-PAK HAIR PROTECTION SYSTEM
Packed with antioxidants to help protect hair from environmental damage.
My hair is very dry and brittle. Very damaged. I use Joico K-Pak shampoo and conditioner every time I wash and let a HEALTHY amount of conditioner sit in my hair for my entire shower before rinsing. I bought this in good faith, thinking it would be great to help protect my hair from heat, to prevent furthering the damage. I also want to note I trim my damaged ends every few days. I used this mousse for the first time today after my shower in my damp hair, as instructed, along with Love Oil from Sexy Hair brand, to add moisture. I dried my hair and in contrary to the description, my hair was sticky from the mousse. It was also SO DRY. More dry than it typically is, when it shouldnt have been given the copious time my conditioner was left in as well as the Love Oil. I am so disappointed. Definitely will not use again..
After a while the bottle stop functioning.
I can no longer press out any foam from the bottle despite that's more than half of the product left in the bottle.
Tried to rinse it in case it was clogged, but it didn't work.
I absolutely love the K-Pak Thermal mousse for my hair. It never disappoints me when I use it, and I have been using this product for years. I also love the smell. Shoppers Drug Mart no longer has this product on the shelf I see….very disappointing.