K-PAK
Protective Hairspray
Looking for that perfect-for-any-day finishing spray that gives you just the right amount of hold? The kind that still allows you to play, fiddle, and tweak your style after you've spritzed on a layer or two? One that even throws in some heat protection, so you can bypass breakage? With our K-PAK Protective Hairspray, you're there.
Here's Why You'll Love It
Medium hold for flexible style
Protects strands from thermal damage
5 out of 5 stars (based on 4 reviews)
I have had trouble finding a spray that not only makes my hair look good, but one that I can stand the smell and does not make my eyes tier and itch. This is the one. Smells mild, and my hair looks wonderful.
Directions: Mist generously onto hair for dependable, flexible hold… or try it in tandem with your flat iron to protect each section against thermal damage.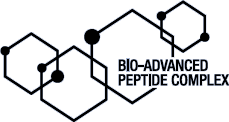 Bio-Advanced Peptide Complex
Packed with powerful proteins to provide maximum protection and reconstruction for each hair strand.
Botanical Moisturizers
Combined with antioxidants, help moisturize hair and provide extra nourishment.
Picked up a 9.3oz at Winners for only $12, used it for the first time today, so happy with the product. It doesn't smell bad, my hair is soft to the touch, and definitely does NOT weigh my hair down at all. It's light and shiny, only thing I would change is to make it smell a certain scent. Definitely recommend.