K-PAK Color Therapy
Conditioner
You can choose a shampoo that avoids stripping hair of beautiful, new color… but you'll double your efforts if you reach for our companion conditioner. It not only protects your color investment, but hydrates and repairs hair at the same time. How's that for therapy?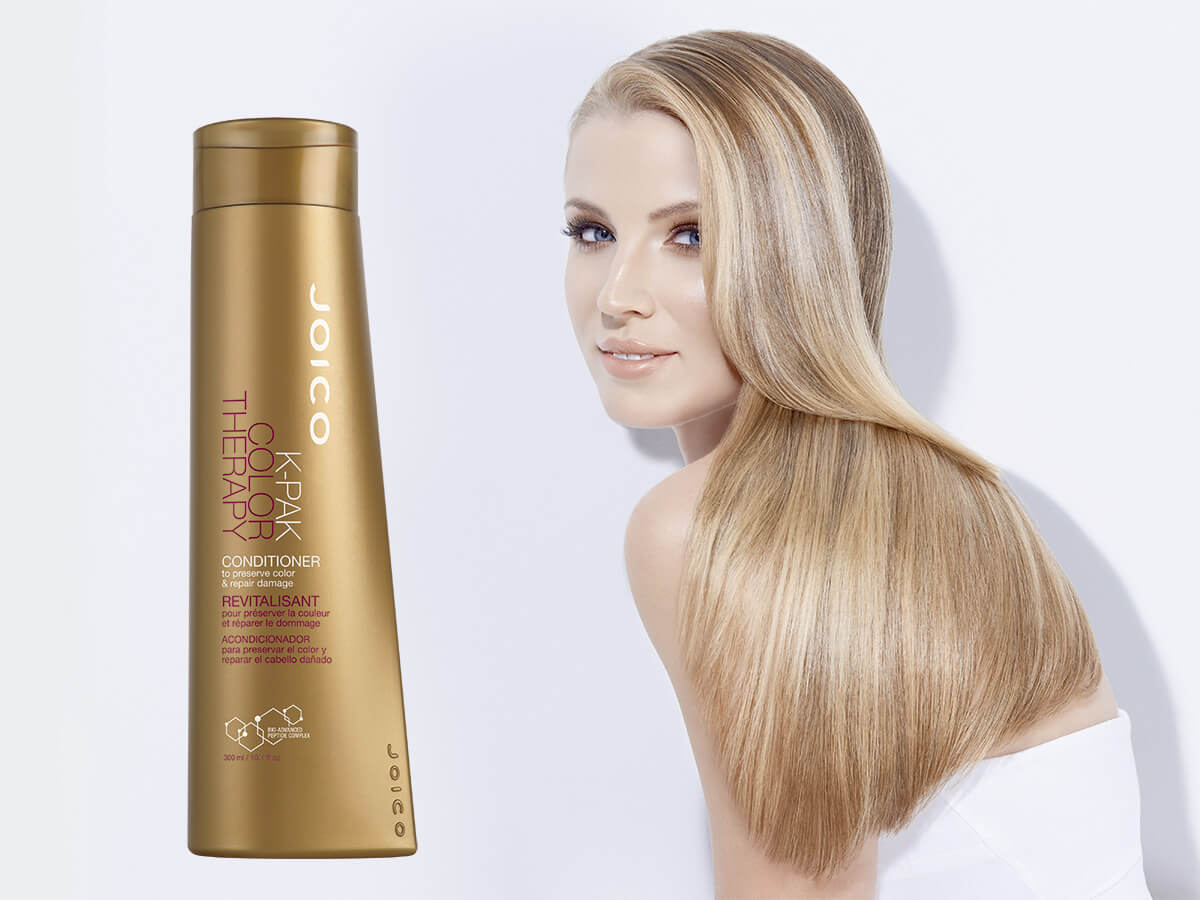 Here's Why You'll Love It
Hydrates and repairs color-treated hair
Helps leave hair strong, healthy-looking, and protected
3.7 out of 5 stars (based on 14 reviews)
My hair is a bleached fine bob, I used the product after trying a trial size bottle, I've been impressed so now own a 300ml bottle, smells nice, use small amounts, on damp hair leave for a minute and your hair will become vibrant, shines and is well worth the money, color stays fresh longer.
This color-protecting conditioner gives you tangle-taming slip in no time.
Directions: Apply a small amount to clean, damp hair. Leave for 1-2 minutes. Rinse. For best results, use with K-PAK Color Therapy Shampoo.
Peptides & Keratin in our Quadrabond Peptide Complex
Attach to the damaged sites of the hair structure to rebuild from the inside out.
Silicone
To lock in moisture, amp up shine, and seal the cuticle.
Antioxidants
Guard against environmental stresses.
Its watered down sulfates, doesnt do any damage…also it all depends on what kind of water u have that can strip alot out of ur hair..research ingredients so u can understand how it works 🙂 otherwise i love this product!!
this is literally the worst conditioner I have ever tried. the fragrance smells like strong old lady perfume, so strong it made me feel sick. I could still smell it long after the shower. super annoying. I admit I'm a person who hates perfumes, but that's usually with actual perfume sprays. scents used in haircare products are usually fruity, light, and inoffensive to me. I have literally never had a shampoo or conditioner make me feel so sick to smell it. in addition, when I rinsed it out, my hair did not feel soft at all. it felt like I had used a stripping shampoo and not followed up with any conditioner. this is definitely going to be returned. frankly, I'm surprised. I have their Color Endure Violet Shampoo and was super impressed at how good and gentle it is. weird.