Color Endure Conditioner
The biggest myth in the hair market these days? That all you need is a good shampoo to fight the fade of beautiful hair color. In fact, our non-stripping, highly-moisturizing Conditioner is just as key; it softens and protects your coif, while locking in the moisture that helps maintain true hue and vibrancy.
Here's Why You'll Love It
Nourishes to protect the vibrancy of color-treated hair.
Moisturizes and adds tremendous shine
Free-from SLE/SLES Sulfates
4.3 out of 5 stars (based on 4 reviews)
This shampoo/conditioner combo has seriously been the best I have ever used. I have Auburn/red hair (which is notorious for fading the quickest) and whenever I washed my hair for the first time after dying it, there was ZERO fading. I've washed my hair about 4 or 5 times since dying it and it still looks the same as when I dyed it about a month ago. 10/10 would recommend for colored hair.
Directions: Apply to freshly-washed hair; leave on for 1-2 minutes. Rinse and style as usual.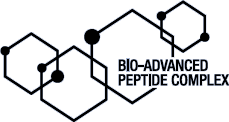 Multi-Spectrum Defense Complex
Features antioxidant-rich Green Tea Extract along with UV protection to keep color looking great.
Bio-Advanced Peptide Complex
Provides all the power you need to reconstruct damaged hair from the inside out.
I don't like this conditioner at all..I use maybe a quarter size for my hair, and no kidding it really weighs my hair down, and literally pulls my curl out…My hair seems frizzy with it too, which is strange..I have both the shampoo and the conditioner…Joico stuff seems different now to me and have used it for many years…
Great conditioner! My hair was really soft and shiny and it detangled nicely (which is important to me cause I have really long hair) It wasn't too heavy or greasy either, it allowed my fine bleached hair to have some volume. I originally tried your KPak line but the conditioner didn't detangle enough and the shampoos were too harsh (which is funny cause many ppl love that line…depends on hair I suppose) :o) Great quality, my hair loves it and my natural waves (which are easily weighed down) are more prominent with this line.