what Joico Global Artistic Director, Richard Mannah, has to say…
"Fine hair can be flat, limp, greasy, and lifeless; and that makes it hard to manage," Richard explains. On the flip side, he points out that those with fine hair can speed through a blow-dry much more quickly than their coarse-coiffed friends.
HIS ADVICE:
Get the right haircut. A-line, all-one-length, and graduated bobs (short or mid-length) create the illusion of thicker hair.
Avoid layers. "If fine hair is overly layered, it looks thin at the ends," says Richard.
Don't grow it too long. "Fine hair can look thinner when it grows past a certain length." This will be different for each individual, depending on the density of the hair – but you'll know it when you start to feel the ends are getting wispy.
Tip hair upside down when drying. This adds instant root volume.
Steer clear of oils and heavy shine products. These tend to weigh down finer strands.
what Joico Brand Storyteller, Olivia Smalley, has to say…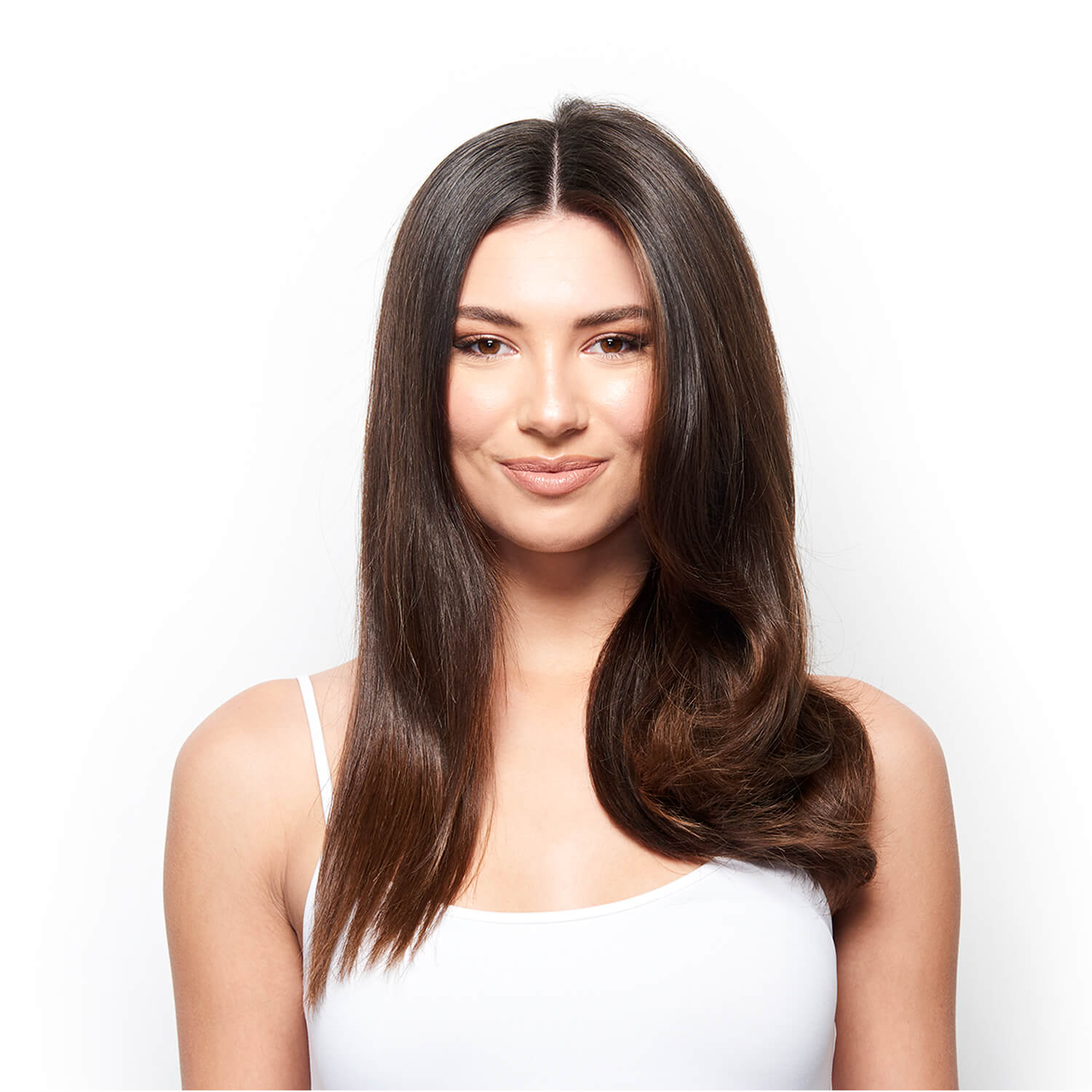 HER ADVICE:
Activate products with heat: "My go-to move is using JoiFULL Volumizing Styler and then hitting hair briefly with the blow-dryer," says Olivia. "It provides body and fullness without that sticky feel."
Never apply conditioner to your roots. This weighs strands down and can give hair an oily, flat appearance.
Try an off-center part. It creates the illusion of instant volume.
Add volume with a duck-bill clip. Create a one-inch section on your part line; place the clip right at the root and spray with water. Next, using medium heat and low power, blow-dry the section. Allow to cool for about a minute; and see the instant volume when you remove the clip.
Use a crimping iron! It's a blast from the past and gives you a fuller look, explains Olivia, who secretly crimps a section right up close to the part, but leaves an uncrimped layer of hair over it. "It's like a veil of non-crimped hair that camouflages the volume." – especially when you take a section close to the part of your hair. Bonus: Unlike teasing – which can also cause breakage – the volume will last until you wash your hair.
Consider clip-in extensions. They're a great way to add volume without commitment. "If you're looking for something more long-term, see your stylist about a consultation professional extensions. There are options out there for everyone," says Olivia.
what Joico Global Brand Ambassador, Larisa Love, has to say…
This in-the-know pro couldn't be more schooled in the art of styling fine hair – she deals with the issue herself! "My personal challenge with having fine hair is creating a look that will hold its style, have volume and movement, and not appear greasy too fast," explains Larisa.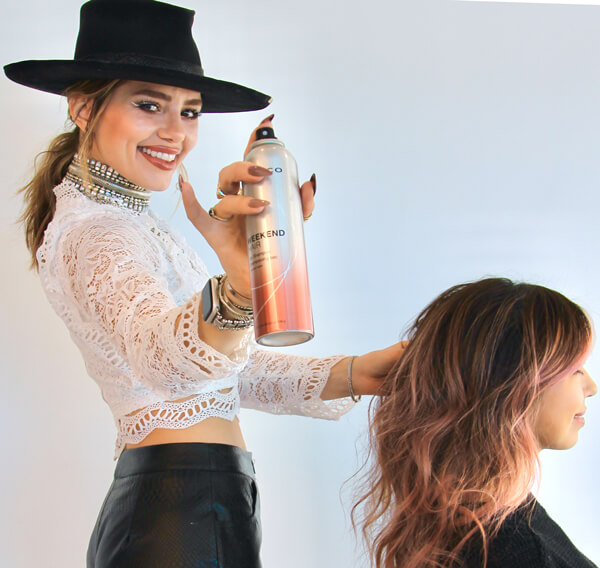 HER ADVICE:
Use this blow-dry technique. "After I apply JoiFULL Leave-In Volumizing Styler, I blow-dry in the opposite direction of my natural fall for extra volume."
Avoid washing hair daily. Not only will this strip your color faster, but it removes the natural oils that your scalp needs in order to stay healthy and nourished.
Turn to dry shampoo. Dry shampoo should be one of your best friends if you have fine hair! Spray it around the roots (especially in the oily areas), and allow the product to sit and absorb oil before rubbing it in.