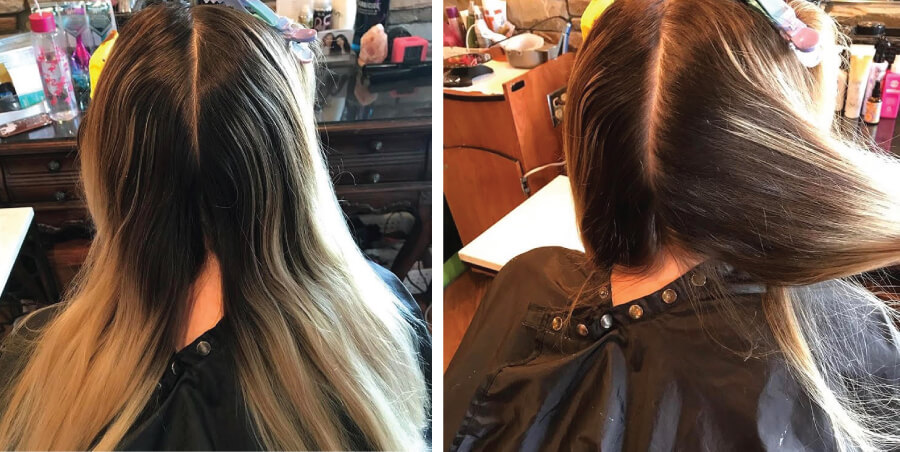 Fast Facts:
THE ARCHITECT:
The Business of Balayage's Suzie Bernhardt (a.k.a. @sb_stylist)
THE GOAL:
Suzie's client was craving an Ombré look, but also wanted to lighten her natural base, rather than just the ends. "The starting point was a level 5 at roots to mids; and about a level 8 at mids to ends; her hair was previously lightened through Balayage."
THE GOOD LUCK CHARM:
Thankfully, this client had virgin hair (other than those Balayage-enhanced pieces), so Suzie was able to use permanent and high-lift colors to reach the goal of dimensional blonde.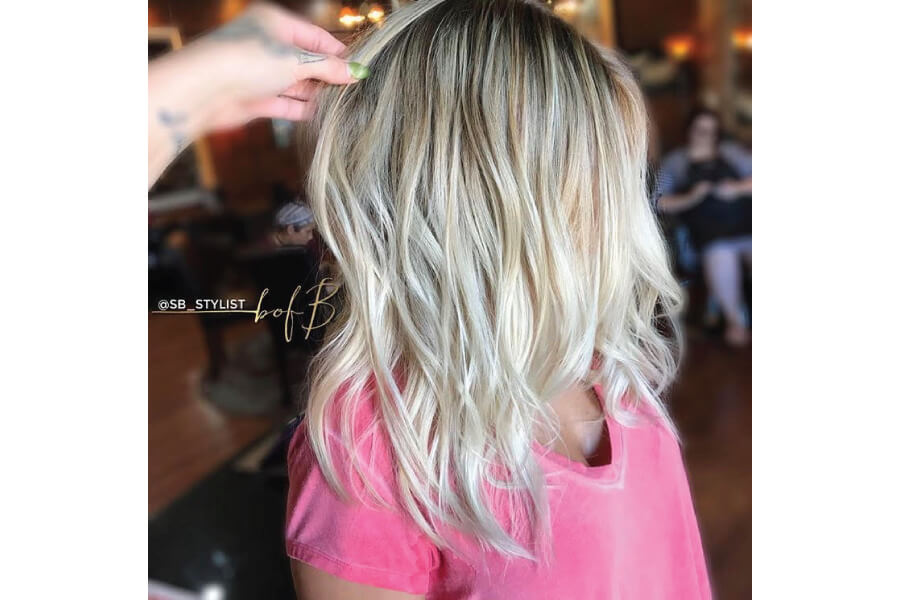 THE B OF B TRICK:
"I worked in fine subsections, saturated heavily, and separated/insulated each subsection with meche to keep the application clean and promote more lift," explains Suzie, who chose to use meche over foil, which created a warm environment for the color to lift evenly. "Foil can add too much heat and, because of that, lifts more rapidly in certain areas."
THE NEXT-VISIT PLAN:
"We'll lift her root with permanent color as it grows in, then finish with an allover gloss to add shine and dimension back into the lengths of the hair."
THE HOME RX:
For the best color retention possible, cleanse hair less frequently and use K-PAK Color Therapy Shampoo and Conditioner — it's designed to preserve your salon investment. Adding in Luster Lock Instant Shine & Repair Treatment once a week will keep hair nourished, damage-free, and ultra shiny.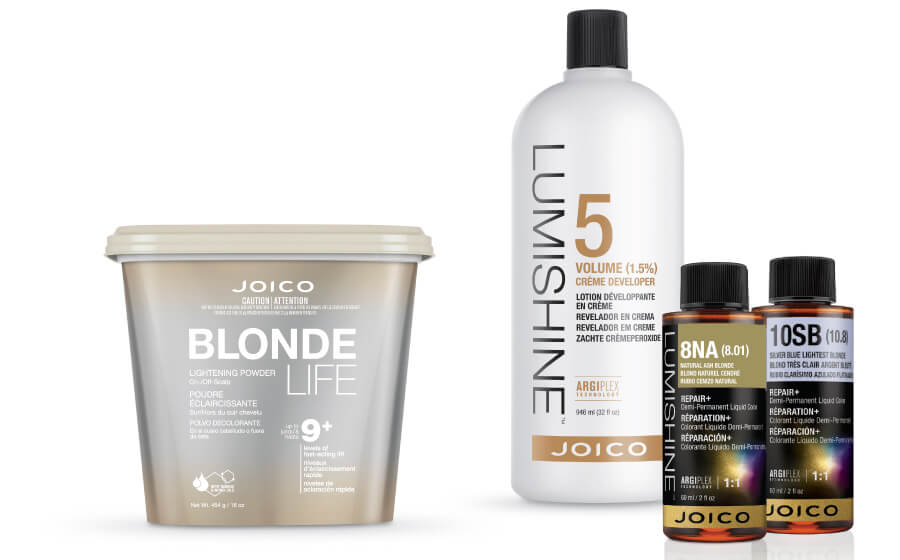 FORMULAS
BABYLIGHTS:
Used in the hairline and part-line, with thin slices throughout; lifted with Joico Blonde Life Lightener + various developers

ROOTS:
Glossed with 8NA + 5vol Joico Lumishine Liquid Demi

MIDS/ENDS:
Glossed with 10SB Joico Lumishine Liquid Demi