2 EASY V-DAY LOOKS YOU'LL LOVE
With Joico Celebrity Artist, Jill Buck, of 901 Salon
Reservations-for-two in a romantic restaurant may not be on the horizon this year; but you'll have no reservations about trying these two fast-and-fabulous Valentine's Day hairstyles from Joico Celebrity Artist, Jill Buck, of Salon Nine Zero One. They look just as dreamy over a candlelit dinner at home as they do on a Zoom screen; AND, they're best on unwashed hair.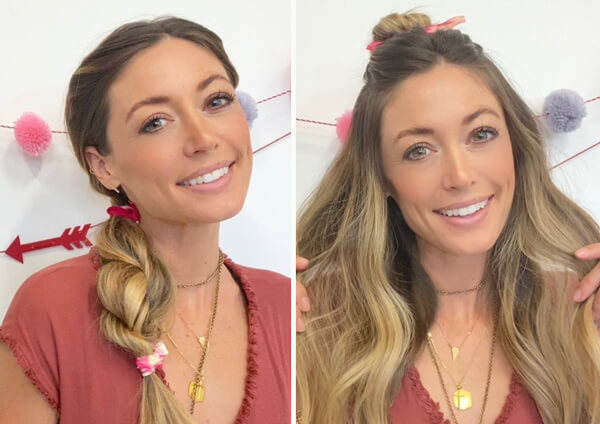 Start with Jill's Sweetheart Products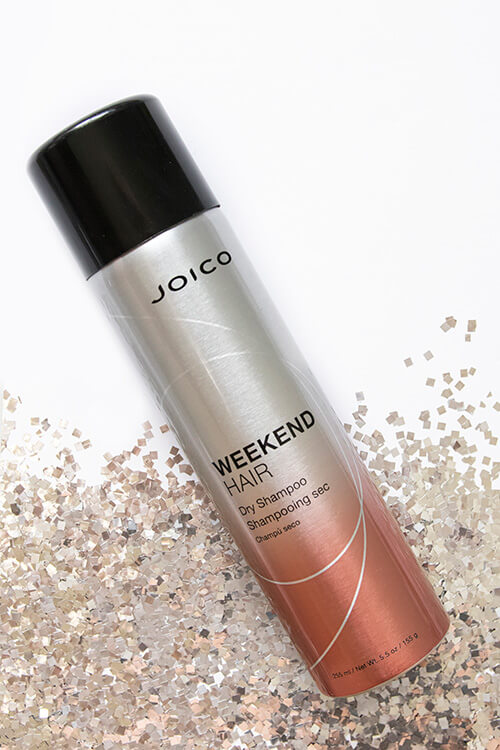 2) Beach Shake Texturizing Finishing Spray: Delivering protection and volume in a single, transformative spray, Beach Shake creates perfectly "imperfect" separation with a silky-plush formula that you can play with (watch Jill fluff her layers), touch, and retouch to your heart's content. Formulated with the ideal balance of Bees Wax and exotic Coconut Oil, this transformative spray allow you hydrate and carve out a beachy texture without a typical frizzy finish.
3) JoiMist Medium: Here's the styler that preserves your fresh blowout, minus a bulletproof shellacking of stiff-and-sticky hairspray. This Level-6, all-day multi-tasker gently commits your fresh style to memory, with movement, softness, and flexibility. Formulated with crystal-clear, flexible copolymers and nourishing Moringa Seed Oil, you'll boost shine, while protecting strands from the ravages of both weather and thermal styling.
4) NEW! Rise Up Powder Spray (coming soon!): When you need a lift, this long-lasting, innovative styler elevates flat hair with a single, breezy "puff" of volume. The lightweight, fine-mist "lifting" powder delivers long-lasting hold and pollution protection, in a super-easy-to-use application that never leaves behind traces of visible residue. You'll get a super-fine, flexible boost, with grip, density, shine, and softness.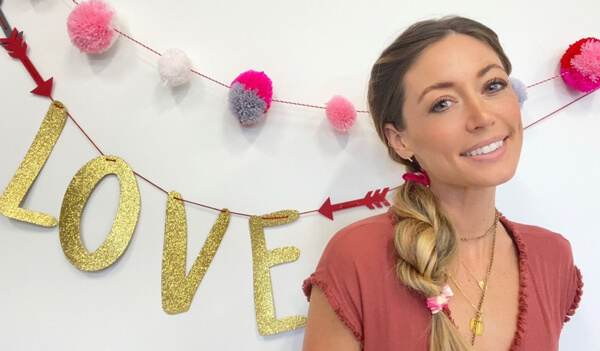 Start with "Day 2" hair: Apply Joico Weekend Hair Dry Shampoo throughout hair, focusing on the roots.
Begin sectioning: Part hair down the middle. Next, pull back side pieces that frame your face, and secure in a bun (with a scrunchie or hair tie) at the crown of the head.
Add drama: Apply Joico Beach Shake Texturizing Spray throughout ends to give your hair a tousled, beachy wave.
Lock in a commitment: Spray JoiMist Medium Protective Finishing Spray over hair to set and protect style for a long evening.
Lay on the charm: Take a fun Valentine's-Day-inspired clip/hairpiece and wrap it around your bun for a festive look.
LOOK #2: TWIST THEM AROUND YOUR FINGER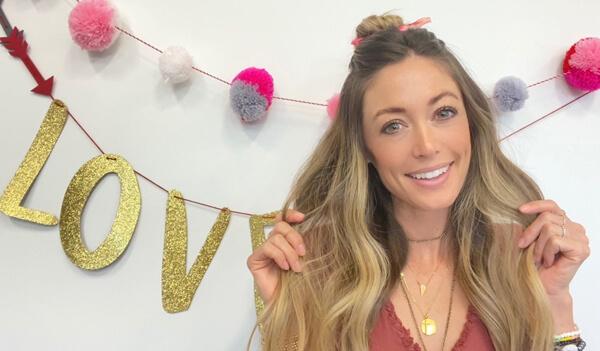 Start with "Day 2" hair: Part hair down the middle. Next, roll back side pieces that frame your face – twisting backwards – and secure with a bobby pin at the temples.
Add flirty tendrils: Pull out a few little pieces of hair around the face for that wispy lived-in look.
Give them a sexy side view: Pull remaining hair to one side of your face, separating into 2 sections.
Here's the twist: Begin twisting hair down your ponytail and secure with two elastics — one at the end, and one at the top where your ponytail begins.
Rise and shine: Apply Joico Rise Up in short "puffs," and gently pull on some of pieces to loosen ponytail.
Watch Jill in action
View this post on Instagram