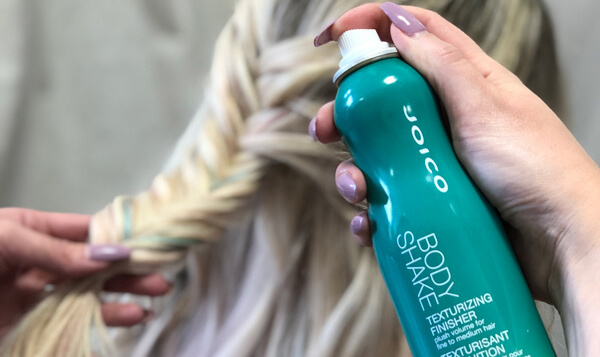 1 . Strategic blow-drying
"One of my go-to tricks for creating soft volume lies in how I blow-dry hair," explains Olivia. "I dry it in the opposite direction of how it naturally falls, then add Joico Body Shake Texturizing Finisher for a little extra volume."
2 . Braid in some volume
When there's no time to spare for styling your hair, consider throwing in some quick braids, which come with the added benefit of making hair appear thicker and more voluminous once you untwist them. "Instead of pulling them super tight, opt for a looser, more relaxed style," advises Olivia, who likes to pull her braids apart to make them appear even bigger."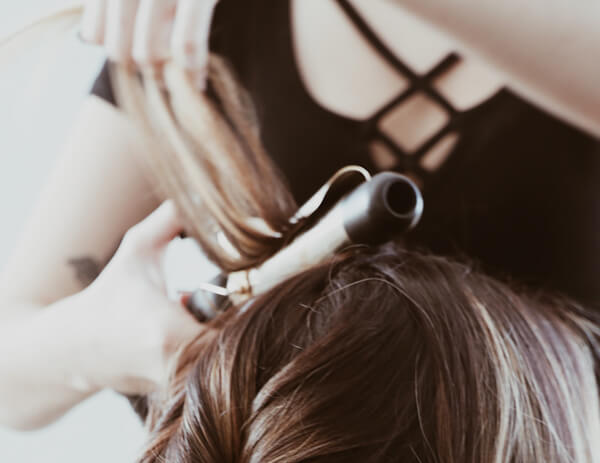 3 . Get to the root of the curl
Next time you're whipping out that curling iron or wand, start your curls as close to the root as possible. "This is a great move, especially if your hair tends to fall flat easily," says Olivia. "It extends the life of your style by preserving volume as well as creating it."
4. Combat humidity
Olivia lives in Florida, where humidity is known to do a number on fine hair. Her favorite trick? Making sure her hair is TOTALLY dry when she leaves the house. "Extra moisture in the hair will make things fall flat even faster," she explains.
5. Make sure your shampoo fills the bill
"I always say that shampoo and conditioner are the foundation of your style," says Olivia – a self-proclaimed cheerleader for Joico's new JoiFULL Volumizing line. "These products are a total game-changer because they create body without making hair dry, and I'm constantly recommending them to my clients. I find that my styles hold longer; they're great for all hair types (especially fine, thin hair!); and smell amazing!"
6. Change up your part
Next time your hairdresser says, "Where do you part your hair?", consider switching things from center to side or visa versa; it's a subtle move that actually helps create volume.
7. Avoid all-one-length cuts
Adding layers to do your 'do allows any natural wave that's already in your hair to be released, creating the appearance of fullness.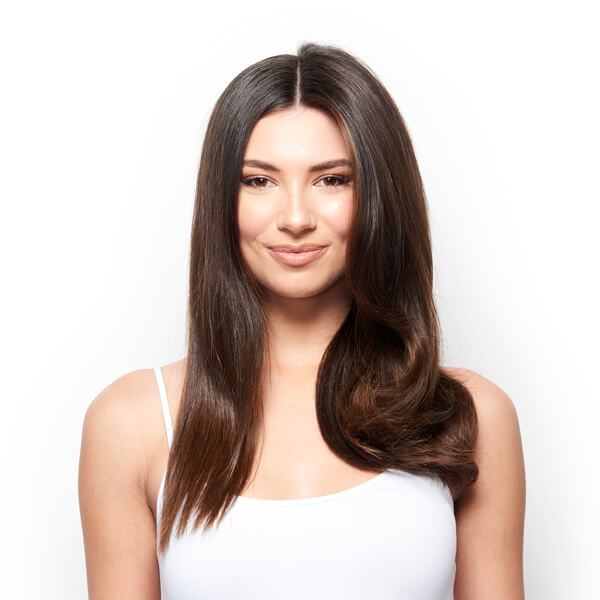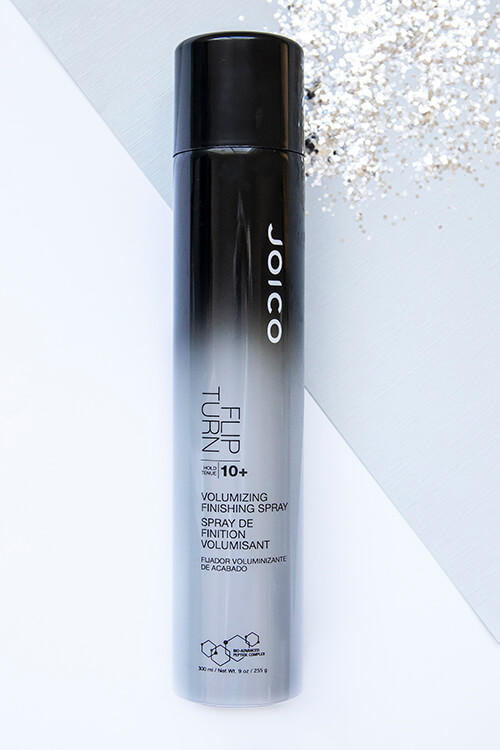 8 . Sleep in a bun
Nothing like a maneuver that works without you having to lift a finger: Piling hair into an updo for eight hours results in a fuller head of hair when you let it down in the morning. Just pull out the bobby pins, hit hair with some Flip Turn Volumizing Finishing Spray, and you're good to go.
9 . Steer clear of heavyweight products
Need we elaborate? Cloying, heavy conditioners and styling products flatten fine hair like a pancake. For thick, bouncy hair without the sticky, crunchy residue of typical volumizers, try Joico's brand new JoiFull Volumizing Styler. It instantly transforms fine strands to give you full, luxurious, natural-looking hair.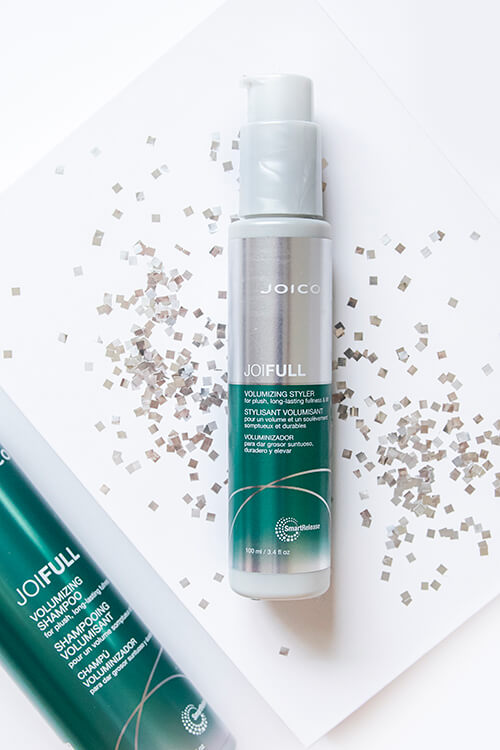 10 . Rock some dry shampoo
"For added texture and body, I like to throw in Instant Refresh Dry Shampoo – it works like magic to volumize flat strands."