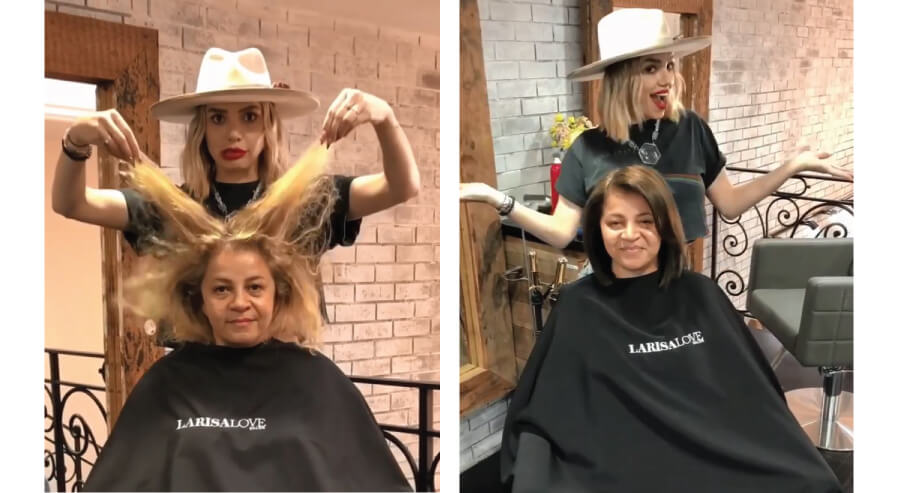 Superstar colorist and Joico Brand Ambassador, Larisa Love, was faced with the ultimate dilemma: How to take a client with a virtual buffet of yellow, brass, orange, and grey streaks to a beautiful shade that would deliver healthy hair without compromising a single, fragile strand. The light bulb moment — and gorgeous transformation — was achieved with LumiShine Dimensional Deposit Crémes. Here's how it unfolded…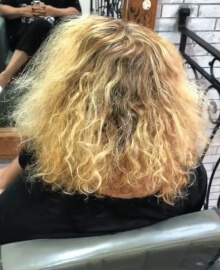 The backstory: "My client had so many different bands of yellow and brass, plus different levels of blonde and orange, and was not in great shape to go lighter," explains Larisa, whose client also happens to be 50% grey and wanted to go all white/silver.
The challenge: No way was Larisa going to attempt to take the client fully silver because she didn't want to damage the integrity of her hair — plus, maintenance of 50% existing dark roots would only complicate things.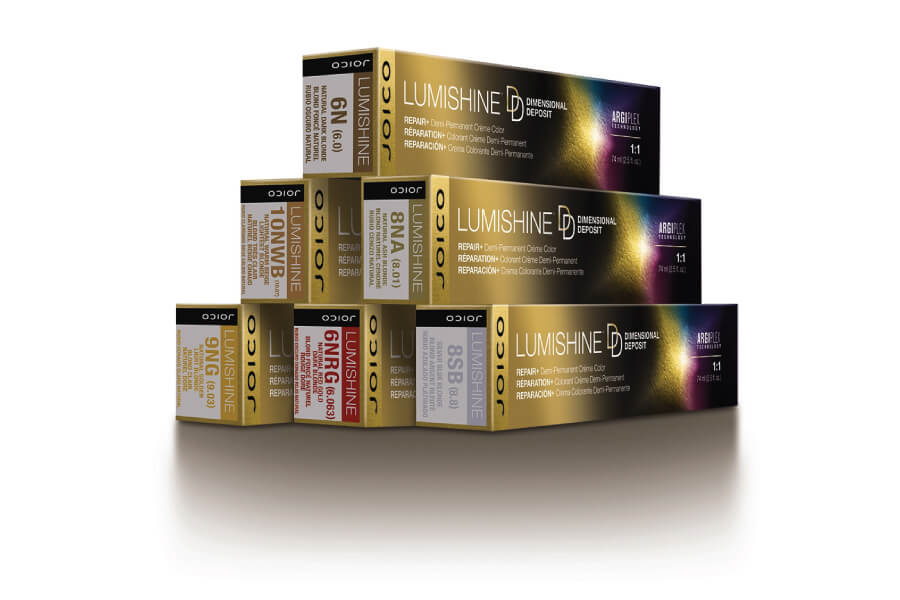 The rescue: LumiShine Dimensional Deposit Crèmes, a line of 20 perfectly balanced shades that let you contour, create, correct, shape, and even cover grey in one fell swoop was Larisa's brilliant solution. "The DD Crémes can cover up to 100% gray using levels 1-5 and offer perfectly blended gray in levels 6-10, while reducing breakage, leaving hair 100% replenished and restrengthened with 2X the shine."
The Formula
2 parts 6NA + 1 part 6N LumiShine Demi Créme with 5 Volume.
Process for 20 minutes.
The result: Super shiny, strong hair in a decadent transitional brunette shade. Raves Larisa, "She was so happy with the results and told me she felt like herself again. It boosted her confidence tremendously!"