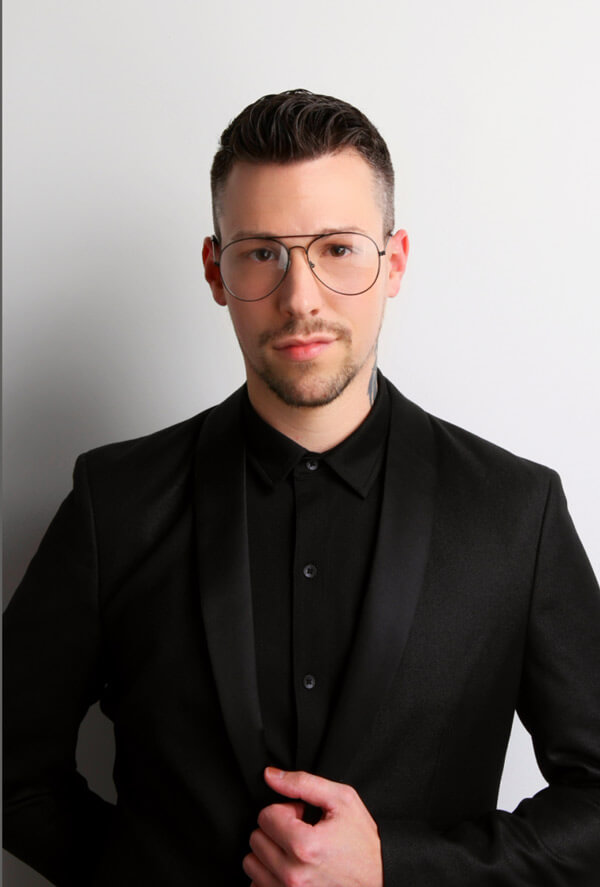 Marc-André Poulin, Joico Guest Artist and Educator, Québec City, Canada
His passion started as a student, but a lot has happened in the past 14 years, during which time, this hair star dedicated himself to learning, building, and the art of teaching others. Today, Marc-André trains and educates hair pros throughout Canada, instructing on everything from classic cutting techniques to bridal looks (a particular passion) to extraordinary color and styling. "Today, along with my incredible team — whom I simply refer to as, "my second family" — my dream is to share all the knowledge I've accrued with the rest of the world. As I always say: When you do something with your heart, you never fail…you learn!"
On my nightstand: An antique lamp, my iPad, and a 2019 Camping Guide
I'll cry if I'm out of: Coffee and Blonde Life Lightener
What I'm eating when no one's looking: Poutza (it's a pizza filled with Poutine). You need to forget your diet and try it!
If any designer (or store) could dress me: Philippe Dubuc / Hugo Boss
What's on my feet: Converse/Nike, and when outdoors, I'm a big fan of North Face
Can't live without: Nature! I do a lot of kayaking, camping, and trekking during the summer; snowshoeing and ice skating in winter
My influencers: Ben Mollin, Damien Carney, Sam Villa, and Raphael Perrier
The obsession I'm most proud of: My 250-piece collection of antique hairdressing and barbering tools. Every time I see an antique store, I need to stop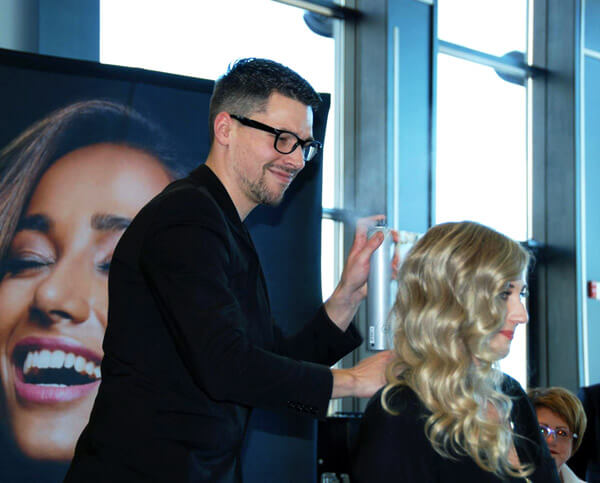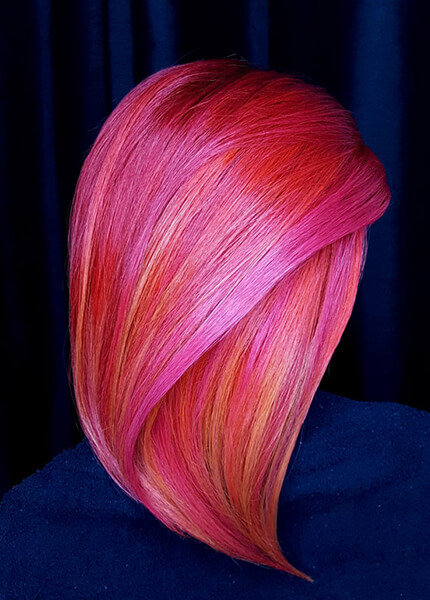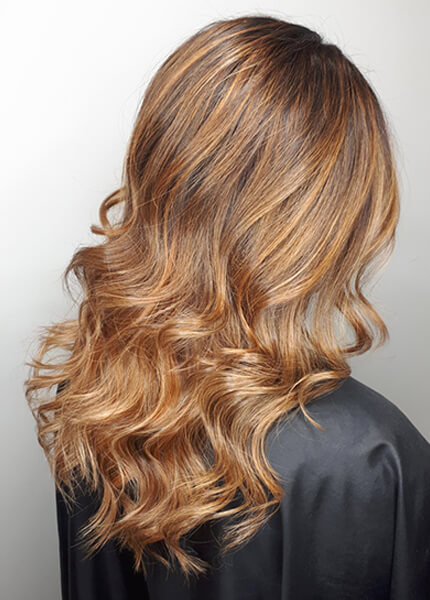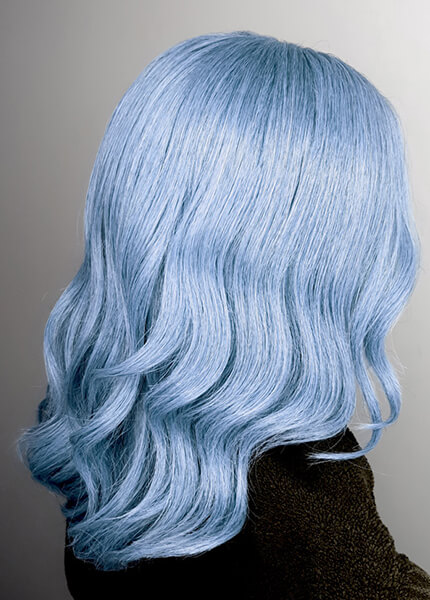 What I'm thinking about when I meet someone new: Even though you're kindly starting a hair conversation and asking for advice, I'd really just like to talk about everything else!
Why hair? Creativity is everything for me. Hairdressing is pure creativity with a perfect touch of science, art, and love
What I'm known best for: I'm a precision-cutting artist on stage. I'm also known for my styling techniques, my wedding updos, and my coloring skills
Yes, I actually did this: I was a Pig Shaver! Believe it or not, this job really helped me with my barbering techniques
If not hair: Design, architecture, or home staging
The hair I never want to see again: Rat tales… I really don't know why some people love to have them
This hairstyle/color will never bore me: Bridal updos. It's always an honor to be chosen to style the bride for her Big Day
Best advice ever: Never stop practicing and learning new techniques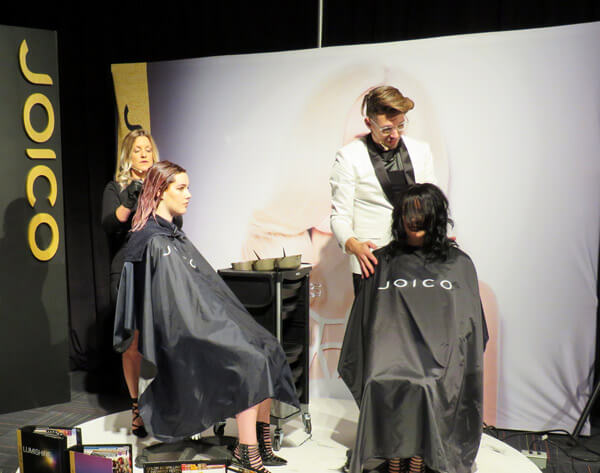 "I've made it" moment: When I was on stage with one of my idols, Ben Mollin. I was a big fan of Shear Genius and to share the stage with him was a pure pleasure, and such an honor
What's playing in my salon: Tropical Chill Mix, 90's Dance Hits, and some American Country
Tool/product I'm always reaching for: Luster Lock Leave-In Treatment. It's my best friend for all types of hair
If someone said, "you have to do this one technique/color/cut all day," what would it be? Intensity's Color Melts. It provides so many options to be a true artist
Tell us about your biggest social-media moment: The first time I saw one of my pictures in an Asian Blog. (Thanks Google Translate for helping me to read the comments!)
This tool is everything: My 7 inches scissors. I feel like Edward Scissorhands when I use them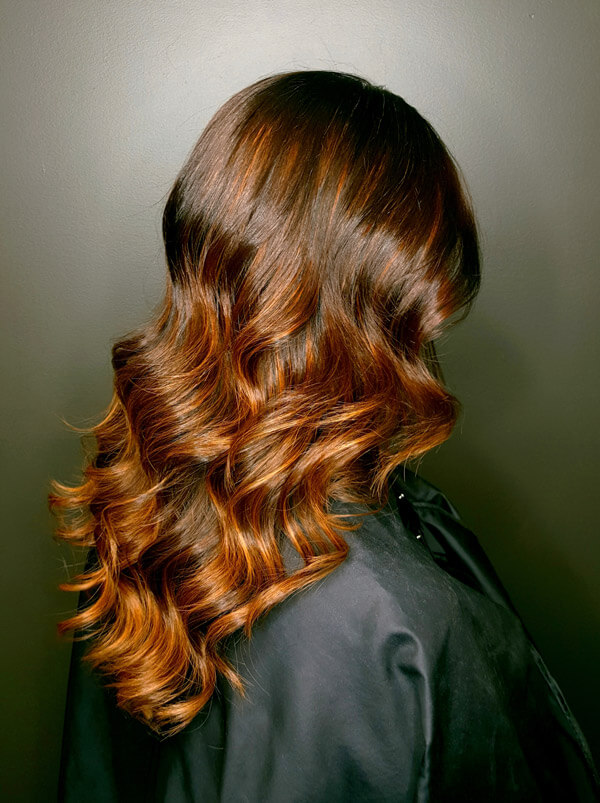 Let's talk salon first impressions. Here's the most important thing to get right when a client walks in the door: A real consultation. Sometime we underestimate our client's personality
What Joico product are you most excited about: Texture Boost. I love to style with it on dry and wet hair; for men and woman! It's also my favorite product for braid control and curl definition
If you had the power to change one thing in our industry, what would it be? Bring more new beauty school students in, because we really need new stylists to respond to the demand
Describe your ideal work day: Starting with a big coffee and clients who just say, "Do what you want, because I trust you to do a better version of me."
What single aspect/element of your profession brings you the most personal Joi? When a client with low self-esteem leaves the salon with confidence and the biggest smile ever, because she feels beautiful for the first time
Finish this sentence: A good work day always starts with this…. Laughing with all my team members