JoiMist Firm
Finishing Spray
Your blowout's looking great. And you want it to stay that way, without resorting to a bulletproof layer of hairspray that paralyzes great movement and flexibility. JoiMist Firm–with Level 9 hold --commits your style to memory; no touch-ups needed.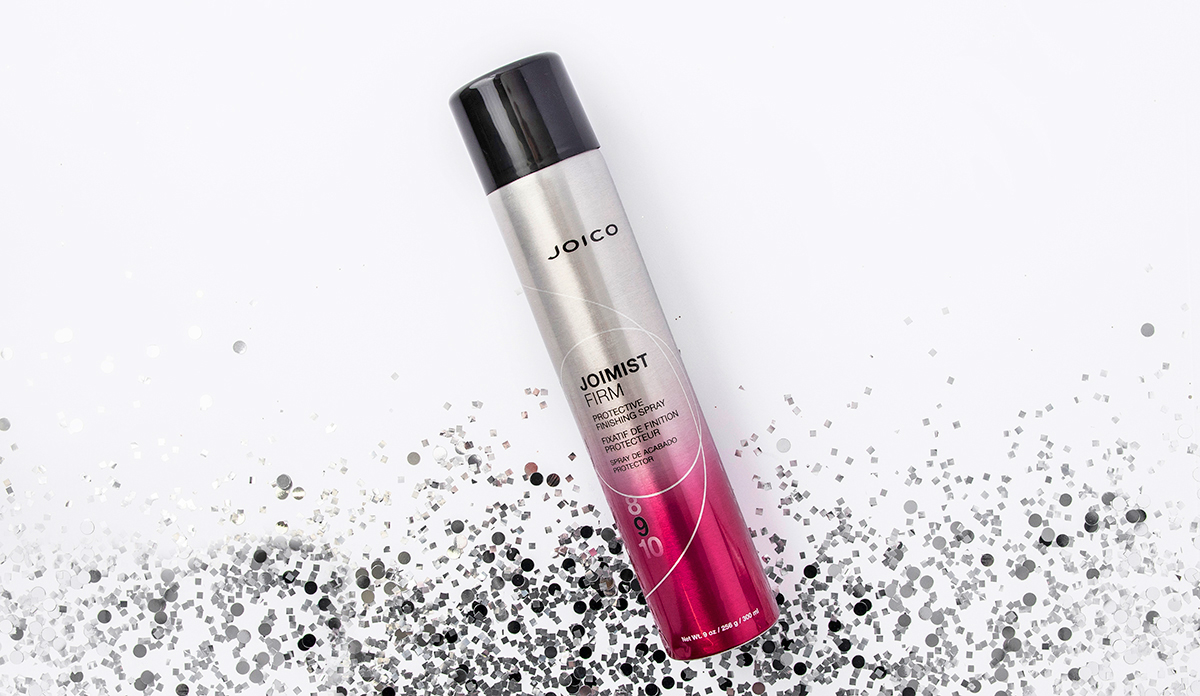 Here's Why You'll Love It
JoiMist Firm locks in Level 9 style and locks out the elements that can ruin your style for a stay-put finish that can stand up to humidity and pollution*.
Helps Control Flyaways & Frizz
Protects against humidity
Protects against pollution*
Free of SLS/SLES Sulfates**
*laboratory tested using pollution particles
** SLS/SLES Sulfates = sodium lauryl sulfate / sodium laureth sulfate
2.3 out of 5 stars (based on 15 reviews)
I love this spray, and am currently on my 8th can. In my closet, I have several other brand names that I tried, and just stuck in there because they aren't up to par for my hair. This is the first that I have continually bought for this many times.
Directions: Shake well. Spray 8-10 inches (20-30 cm) from dry hair.
Nourishing oils combined with science that safeguards your strands take the concept of hold up a notch.
Flexible Copolymer
Specifically designed to produce a crystal-clear finish, providing excellent hold without feeling tacky or stiff.
Moringa Seed Oil
A rich source of antioxidants, Vitamins A and E, Zinc, and Silica (all fundamental to creating healthy, strong, damage-resistant hair) helps to boost shine and softness.
I have been in bands for years-punk, gothic and everything else. Ice mist held my huge Mohawk together for 3 weeks!!! It had a hold like liquid concrete 😀please bring this product back as it is the only product I want to use for the rest of my life 😍thank u
I agree with everyone else. Bring back the Ice Mist. Nothing else you produce works anywhere near as great as this product. You do not need a dozen or more sprays, just ones that work, and you people had that but for some reason stopped producing it. Bring it bsck.
Ice Mist was the best finishing Spray that I have ever used. I have tried many others and they do not hold a candle to ICE MIST. Please brings back Ice Mist. I do not understand why you have chosen to drop it from your line of products. It was a 5star product