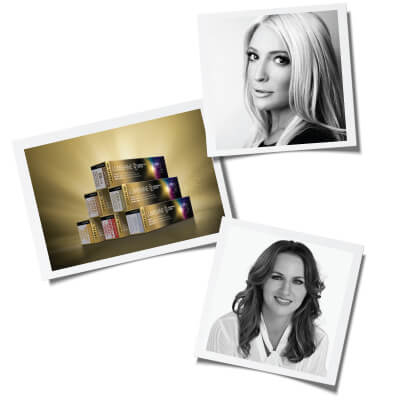 Put a radical new color product in the hands of two superstar pros and you're bound to get a reaction. And when that product is LumiShine Dimensional Deposit — the unique, demi-permanent crème line that conditions even the most damaged hair, infusing each strand with gorgeous, rich, vibrant dimension — the raves ramp up. Listen in as Sherry Ratay and Zoe Carpenter get downright giddy about this color breakthrough (and share their fav contouring tricks below!)
MOVE OVER MAKEUP, CONTOUR IS HAIR TO STAY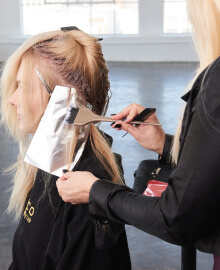 "Color contouring is a precise placement in foiling," explains expert Zoe Carpenter, who loves the way the technique enables her to bring depth and dimension while showing off clients' features. Some of her favorite maneuvers:
To show off a décolleté: Go heavy in dimension behind the nape so it swings around to bring out the clavicle bone.
To show off the jawbone: Add dimension behind the ear.
To show off the cheekbones: Concentrate in front of the ear.
To show off the brow bone: Work your way up the hairline on the sides.
GET SOME BEAUTY INSPIRATION…
When Zoe saw makeup tutorials on YouTube and Instagram, her interest was piqued. "Really seeing the artists apply highlighter and bronzer in strategic places inspired me to use DD Crèmes similarly: I place them in between a lightener to really make the dimension pop."
THE FOOLPROOF FACTOR…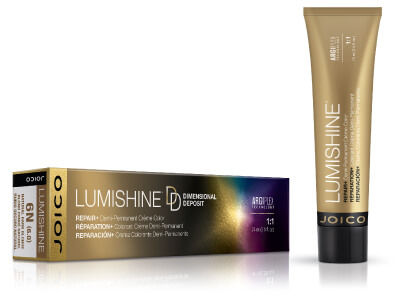 Our pros agree: Using DD Crèmes is foolproof! "The opacity is just right for what you're trying to achieve in low lighting and grey coverage," explains Zoe. "They're true to tone and level…and totally trustworthy." Adds Sherry, "Each shade reads at the correct tone and deposit as what it is labeled — no more guessing games. And because of this, there are no surprises at the end of the coloring service."
HEALTHY HAIR: NOW YOU SEE IT…
Although hair is luminously shiny and vibrant immediately after a DD Crèmes color service, the "aha" moment actually comes a few months down the road, when grey clients segue from ammonia permanent to ammonia-free grey coverage, says Zoe. "Clients themselves notice the change…they blow out their own hair so much, and start to observe the shine and the integrity all on their own."
HERE'S THE SECRET…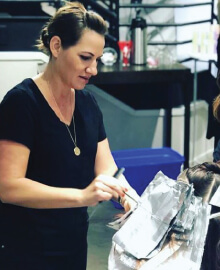 "When creating depth within a haircolor, the best tool is a product that is an alkaline deposit-only haircolor, because the visual end result is solid rather than sheer," explains Sherry. "When creating this depth with the DD Crèmes, you have the perception of the lighter shades looking lighter, and the darker shades darker."
GREY, GREY, GO AWAY…
When Sherry wants to cover the grey, her go-to trick involves reaching for the DD Crèmes: "I do this every time I'm looking for deposit-only and NO lift of the natural hair." What's the secret? You're not lifting or altering the natural melanin of the hair, so no underlying pigment is exposed. "This gives me better control of the warmth of a client's final color and is wonderful for brunettes who dislike brassy tones.